Top 8 Exercises for Older Adults
No matter your age, the best exercise for you is the one you enjoy the most. After all, if you don't like your workout, how long are you going to stick with it?
For older adults, the top priority must be maintaining your quality of life outside the gym. To do that, focus on workouts designed to help you build strength, stay mobile, and improve balance. Also the key is to consider the requirements of each fitness option. Are your bones strong enough for high-impact exercises such as running and jumping? Is your balance where it needs to be for fall-free bike rides? How much time to do you realistically have to spend at the gym?
Below, experts share the best exercises for older adults. As always, it's smart to check with your doctor before beginning a new fitness program, especially if you have a chronic condition, balance issues, or injuries. The good news: Assuming your doctor hasn't said a type of exercise is off-limits, choose whatever you like.
1. Swimming
There's a reason swimming is called the world's perfect exercise. Whether you're performing the breaststroke, taking a water aerobics class, or playing Marco Polo with the grandkids, getting in the pool is a great way to increase your cardiovascular fitness while also strengthening your muscles.
It does all this while putting minimal stress on your bones and joints, which is a major plus for men and women who have arthritis or osteoporosis. As if that isn't enough reason to jump in, a 2012 study in the Journal of Aging Research suggests that swimming can help older adults keep their minds as sharp as their bodies.
Not a swimmer? You can still benefit from water aerobics classes that stay in the shallow end of the pool.
2. Yoga
With a holistic approach to fitness, yoga helps build muscle strength, aerobic fitness, core stability, and total-body mobility—which is important for older adults.
And while yoga is low-impact and gentle on your body's joints, it's still weight-bearing, meaning that you have to support your body's weight with every posture. That's vital to strengthening not just your muscles, but also your bones.
If you are new to yoga, look for an introductory class that will teach you the basics. Restorative, hatha, and Iyengar classes are also great options. Talk to your class instructor about any physical limitations before getting started.
3. Pilates
Like yoga, Pilates is known for being a low-impact strength program, but its focus on core stability makes it especially great for older adults. One 2014 analysis in the European Review of Aging and Physical Activity concluded that Pilates participation improves balance in older adults.
Most gyms offer Pilates classes designed for first-timers, which is especially important for those interested in classes that rely on the "reformer," an exercise machine that uses springs, bars, and straps for resistance.
4. Bodyweight Training
One out of every three older adults experiences severe muscle loss, according to an analysis in Age and Ageing. Meanwhile, when it comes to fighting age-related abdominal fat—a marker for overall health—Harvard research shows that strength training is more time-efficient than cardiovascular exercise.
Fortunately, you don't have to bench press a ton of weight to keep your muscles healthy and prevent fat gain over the years. In fact, for most older adults, it's far safer to start small. Simple bodyweight exercises such as chair squats, single-leg stands, wall pushups, and stair climbing will do a great job at keeping your body strong and ready to tackle everyday activities.
5. Resistance Band Workouts
Your gym undoubtedly has an array of resistance bands ready for use, but these inexpensive and beginner-friendly exercise tools are perfect for home workouts.
In addition, bands can help you challenge your muscles in ways you might not be able to with equipment-free training. For instance, when it comes to strengthening your back and improving your posture, rows and other pulling motions are vital—but hard to do if you don't have any exercise equipment on hand.
6. Walking
Even if you can't find the time to perform a structured workout, you likely have time to put one foot in front of the other to get where you need to go. Doctors recommend most people take 10,000 steps per day, even on days they don't "work out." Research in PLOS One found that people who increased their activity levels to 10,000 steps per day were 46 percent less likely to die in the following 10 years compared to those who stayed sedentary.
For some older adults or people with a chronic condition, 10,000 may not be the right exact number. But the fact remains: Walking is a great, free workout that can have a big impact on your health.
7. Cycling
Another low-impact form of exercise, cycling is ideal for those who want to increase their leg strength, but can't run or engage in other high-impact sports due to osteoporosis or joint issues. A 2017 analysis in the European Review of Aging and Physical Activity found that cycling also helps improve cardiovascular health, metabolic health, and cognitive performance in adults older than 70.
If you have cycling trails near your home, consider scheduling regular bike rides with family or friends. Indoor cycling is another great option for those without access to trails or when weather conditions aren't ideal. Plus, with a stationary bike, you don't have to worry about falls or needing to wear a helmet.
8. Strength and Aerobic Classes
If you attend training classes, you already know that group exercise isn't just a fantastic way to break a sweat. You'll also have tons of fun and make new friends along the way, both of which are hugely important when it comes to making exercise a habit. In fact, 2017 research in BMC Public Health notes that the social aspect of group exercise increases activity levels in older adults over the long term.
There is no end to the list of group exercises out there, from Zumba to boot camp. If you're nervous about jumping into a new group, sign up with a friend.
Comments
0 comments
6 Secrets of Asian Diet That You Should Try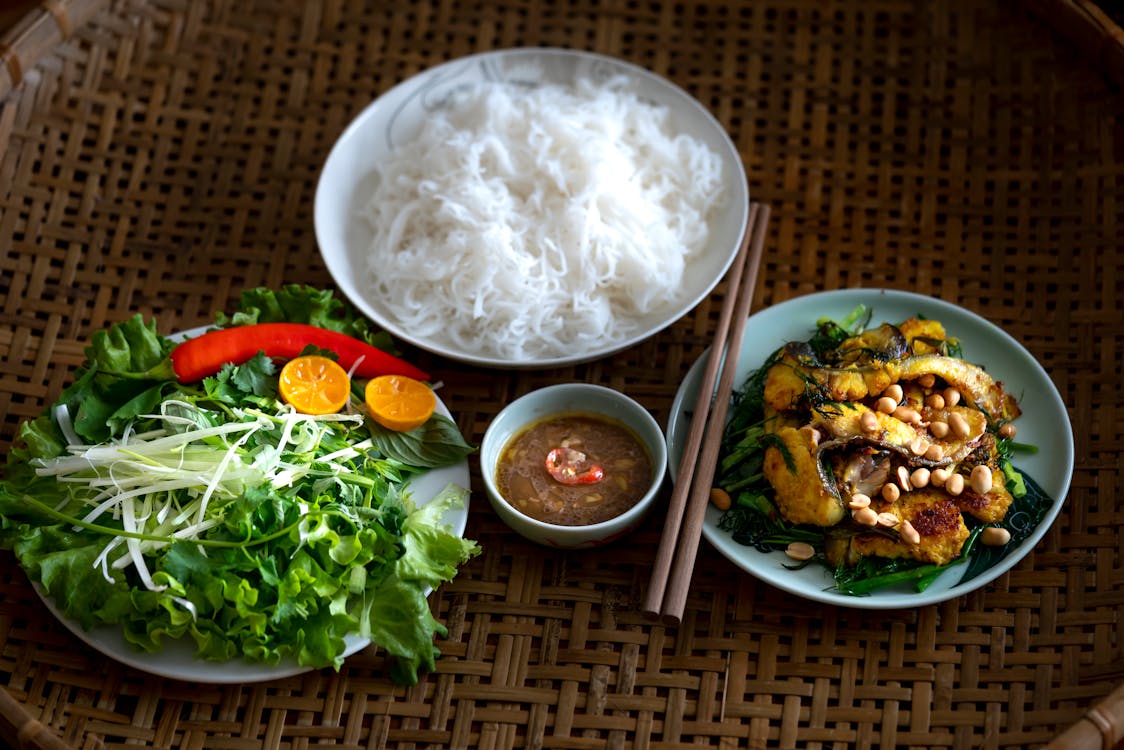 According to the Centers for Disease Control and Prevention (CDC), the prevalence of obesity in the United States was 42.4%, and that was back in 2017~2018. That's a very concerning piece of statistic because obesity has been linked to numerous health problems.
There are several factors to blame for the prevalence of obesity today, but one of the main reasons is the diet followed by most people. To put it simply, people are not eating healthy.
One possible solution to the obesity problem is for people to explore the Asian diet.
Secrets of the Asian Diet
Obesity is not that prevalent in Asia. In places like Japan, people tend to live very long lives. It has something to do with the diet that people follow. If you want to reap the benefits of the Asian diet for your health then here are some of its secrets that you should be aware of.
Secret # 1: Use Smaller Bowls and Plates
Don't use large plates and bowls when you are eating. Asians mostly use smaller serving vessels for their meals, which translates to smaller portions and fewer calories. Finish what's in your first bowl, then stop and decide if you really want to eat more.
Secret # 2: Use Less Oil
One of the reasons why the western diet is so unhealthy is because it relies too much on frying foods. While it is okay to eat fried foods from time to time, eating them on a daily basis can be a problem. The Asian diet does not rely too much on fried foods, and you should seriously consider that for your diet.
Secret # 3: Don't Eat Until You Are Full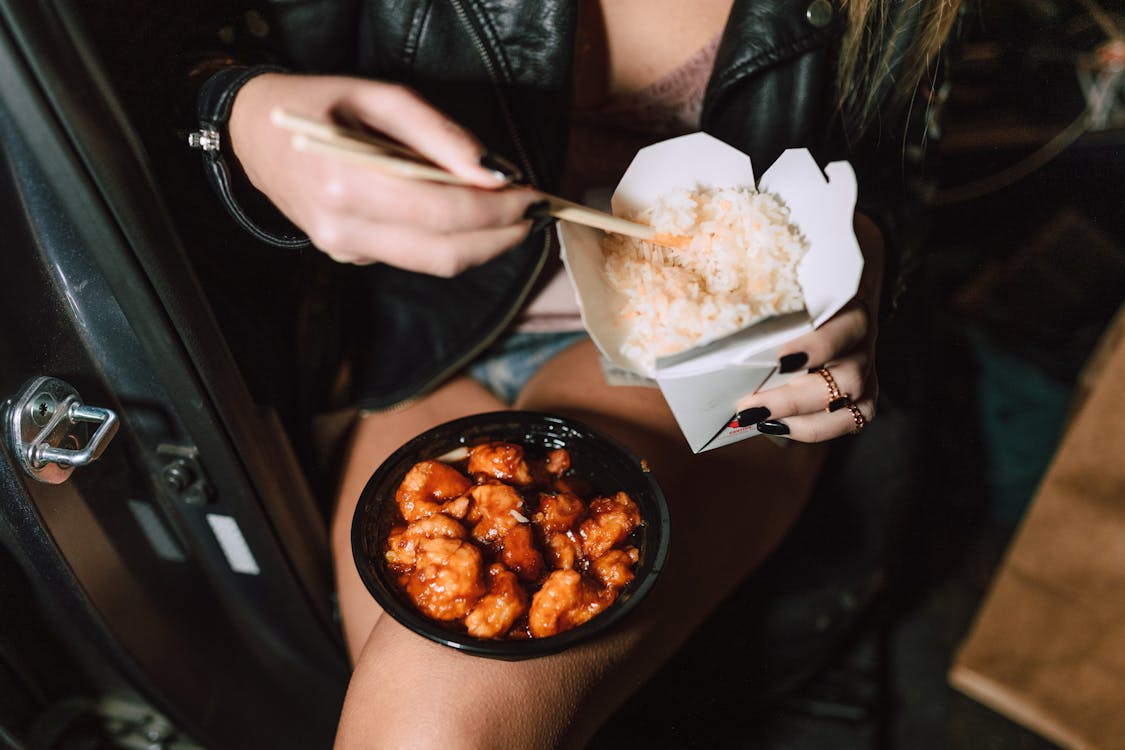 This is a very good practice that originated from China which can prevent you from overeating. According to this concept, you should stop eating once you feel that you are 80% full. There is some scientific truth behind this concept because the brain does not recognize right away that your stomach is already full, which is why people have a tendency to overeat.
Secret # 4: Cook Your Vegetables
Asians rarely eat raw vegetables. There are two reasons for that. The first reason is safety. Raw vegetables may have contaminants that can make you sick. Cooking them removes that possibility. Also, cooked vegetables are easier to digest than raw ones. Eating raw vegetables can slow down the metabolism of the body, which can lead to weight gain.
Secret # 5: Eat Lots of Grain
Asians love eating rice, wheat, and other types of grain. But they don't just eat rice; they also have a wide variety of rice that they include in their diet. Each variety has its own nutritional value and you can really benefit from eating as many varieties as you can.
Secret # 6: Go for Less Meat
The western diet emphasizes meat, and while that has its benefits, too much of that can be a bad thing too. Follow the Asian diet that emphasizes grains and vegetables.
This does not mean that you only have to cook or eat Asian dishes. The idea is to follow the healthy ideas connected with the Asian diet.
Comments
0 comments
6 Effective Eye-Hand Coordination Exercises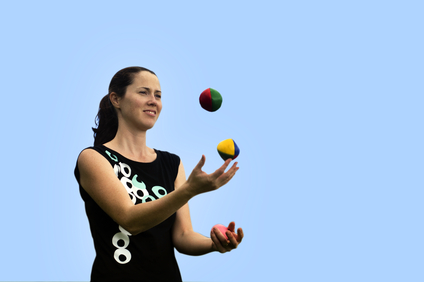 Eye-hand coordination is the ability to do things that require the use of the eyes and hand at the same time. It's a very important aspect of fitness and health, and yet it's not emphasized and even forgotten by some fitness experts.
Good eye-hand coordination can be useful with almost all physical activities. Like other aspects of your body, you can develop your eye-hand coordination. There are certain exercises that you can do which can help improve it.
Exercise # 1: Balloon Tossing
You will need a partner to do this exercise. You just have to inflate a balloon, and then using hands and other body parts, you need to toss it back and forth like it's a ball. Sounds so simple and easy to do, right?
You'll have to give this exercise a try to find out how difficult it is. The slow-moving balloon is not an easy target.
Exercise # 2: Juggling
Juggling isn't just for clowns at birthday parties. It's an excellent way of developing your eye-hand coordination too. It's not as difficult as jugglers may want you to believe. With constant practice, you can become an expert juggler, but it does take a great deal of practice. But your aim is not to become a performer; you want to develop your eye-hand coordination.
Exercise # 3: Ball Tossing
For this exercise, you will also need to have a partner. It is better if you will be using a smaller ball for this exercise. All you need to do is toss the ball back and forth between you and your partner. You can vary the speed and the angles of your throw.
To make things more difficult, you can try throwing the ball from different positions. You can try throwing it while you are kneeling.
Exercise # 4: Using the Jump Rope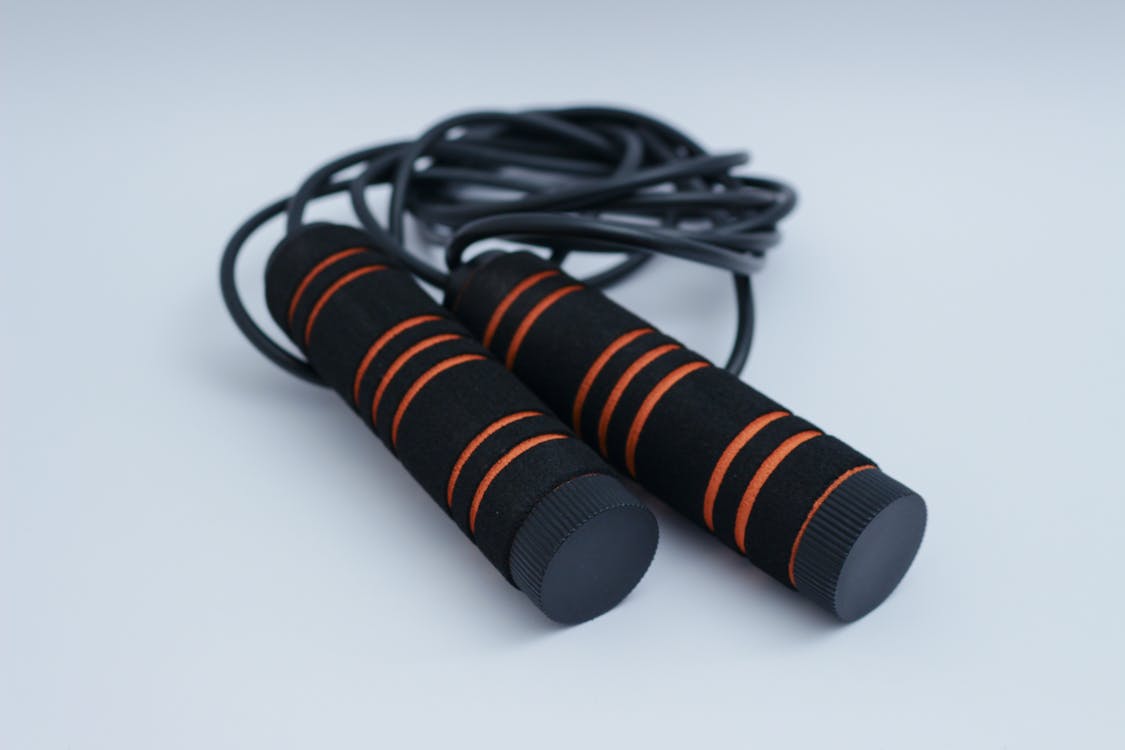 Jump rope drills are part of the workout for boxers and other martial artists. Jump rope drills are excellent for conditioning. What you may not realize is that it is an excellent eye-hand coordination exercise. Once you have progressed beyond jumping with your two feet, you can use variations like crisscrossing and hops.
Exercise # 5: Darts
Playing with darts and other forms of target practice can be a great way to develop coordination between your hands and your eyes. Throwing darts and managing to hit the targets can be difficult and yet the movement required is actually quite simple.
Just be warned, it can be addicting to practice hitting a target once you get started.
Exercise # 6: Dribbling
If you dribble a ball often, then this might seem so easy and simple for you. But if you are not used to it, then it can be difficult. Try dribbling a smaller ball like a tennis ball to make it even more challenging. Dribble the ball as you walk back and forth inside a room.
Keep on doing these exercises and you should notice a difference soon with your eye-hand coordination. But do not get stuck with these exercises. You should develop the rest of your body as well. Excellent eye-hand coordination will be useless.
Comments
0 comments
6 Best Exercises To Do At Home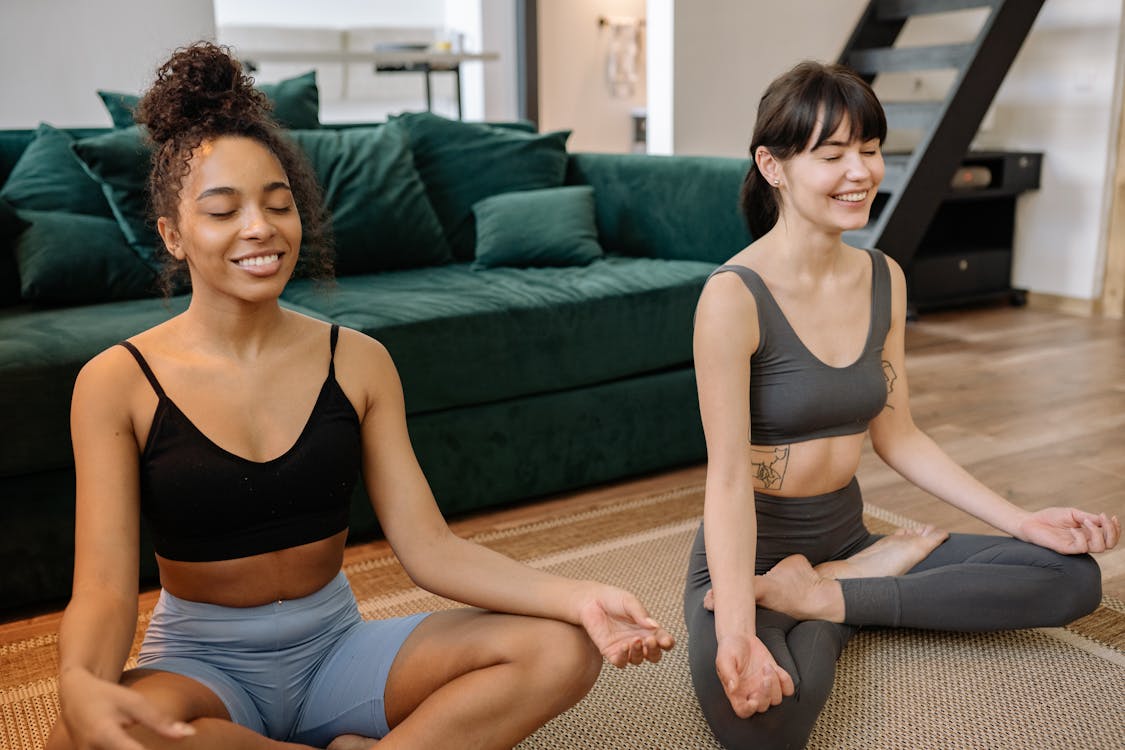 The lockdowns caused by the pandemic have made so many changes. Things that you took for granted in the past are now impossible to accomplish.
Among the things that were affected by the pandemic is the way that people work out. Many gyms were closed down. Some people became fearful of going out to jog. Many were forced to do their exercises at home.
If you are still figuring out your home workout routine, then worry no more. Here are six of the best exercises that you can do at home:
Home Exercise 1: Jumping Jacks
Jumping is the perfect home cardio exercise. Not only does it target the whole body, but it's also very simple, and you don't need any special equipment to do it. It can help to make your heart stronger and build your muscles at the same time.
Home Exercise 2: Plank
Plank is another simple exercise that does not require a lot of space to do. You can do it in your bedroom if you have to. It can work on your shoulder, your arms and also help to build your abdominal muscles. To do this, you just have to move in a push-up position and have your elbows bent at a right angle. Keep your weight on your forearms and hold the position for as long as you can.
Home Exercise 3: Cross Crunches
Want to give your abs a real workout, then cross crunches should be included in your routine. To do it, you need to place your body as if you are going to do sit-ups. Now try to touch your right knee with your left, left elbow and then straighten the left leg. Go to the original position and then repeat with the other side.
Home Exercise 4: Squats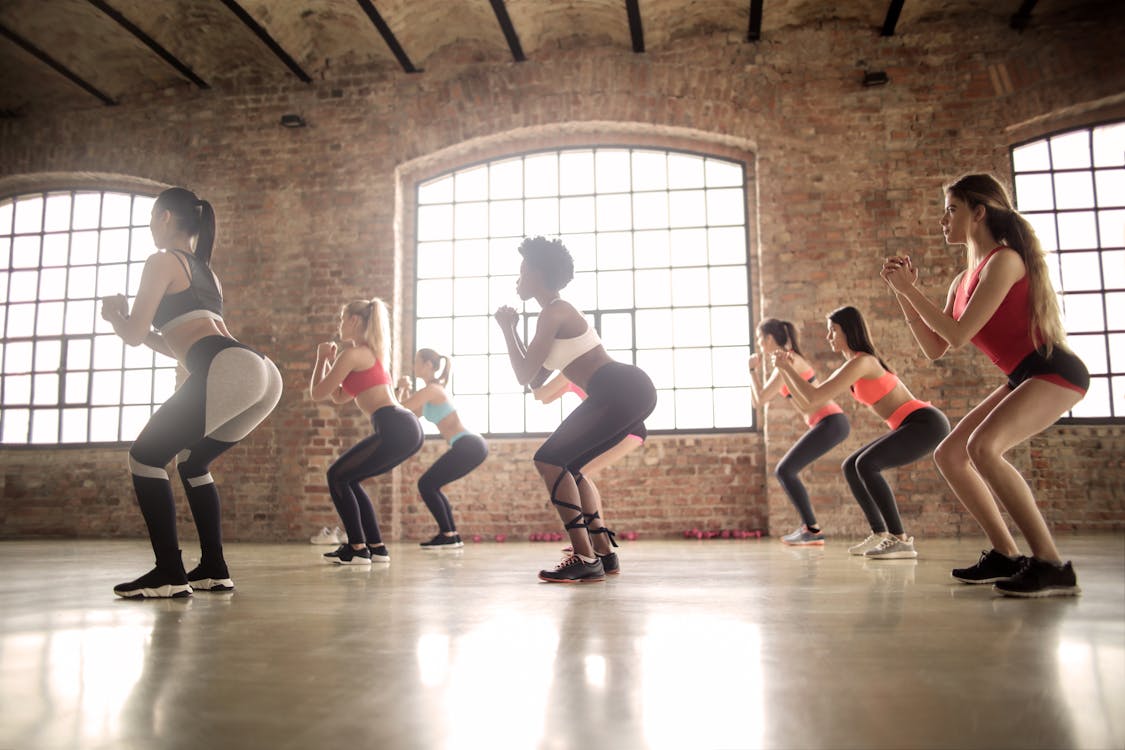 Squats should be included in any workout plan. Start with standing your back straight and your feet shoulder-width apart. Bend your knees and make sure that they will stay in line with your feet.
Home Exercise 5: Push-Ups
This one should not be missing from any list of exercises that can be done at home. It is great for strengthening the muscles on your arms and your chest. You should try to increase the number of push-ups that you can.
Home Exercise 6: High Knees
This exercise can give your inner thighs and your hip a good workout. Stand straight and keep your feet should-width apart. Raise your right knee as high as you can. Repeat it with the other knee and then continue doing it while increasing the pace. Keep your arms in the same position as if you are running.
Those are just six of the exercises that you can do at home. They are all very easy to perform. So you don't need all the specialized gym equipment. You can start doing them now if you want.
Just remember, don't overdo it when you are working out. You need to exercise, but you have to do it in moderation. Too much exercise is just as bad as none of it.
Comments
0 comments