Nature's Wonders: The Best Foods For Your Lungs
There is nothing scarier than the truth. In fact, the World Health Organization reported that around 235 million people are suffering from asthma, and 234,000 have lung cancer each year. Whether they smoke or not, the statistics don't lie.
However, there is only one thing that matters most. Everyone needs to take good care of their lungs. That being said, diet is one of the major factors to optimum respiratory health. There are countless studies about foods that protect the lungs from certain diseases.
One of the best things I found out while writing this article is, some foods can reverse the effects of smoking. However, you must always keep in mind that there are foods that have opposite effects.
We hope that after you read this content, you will include these foods into your diet. Let's get going.
Tomatoes
The John Hopkins University researched in 2017, wherein they analyzed the lungs of people who used to smoke and how their diet affects their recovery. What they found out was quite astounding as it's amusing. They found out that tomatoes can accelerate the recovery of the lungs.
Additionally, tomatoes can prevent the damage from getting worse. Even better, tomatoes don't just help smokers but everyone who eats them. That's because, according to the American Lung Association, as people age, the lungs naturally start to decline. It starts at around age 35 because the diaphragm and the inner tissues start to get weaker.
However, they found out that eating tomatoes several times a week can help delay this process.
Pistachios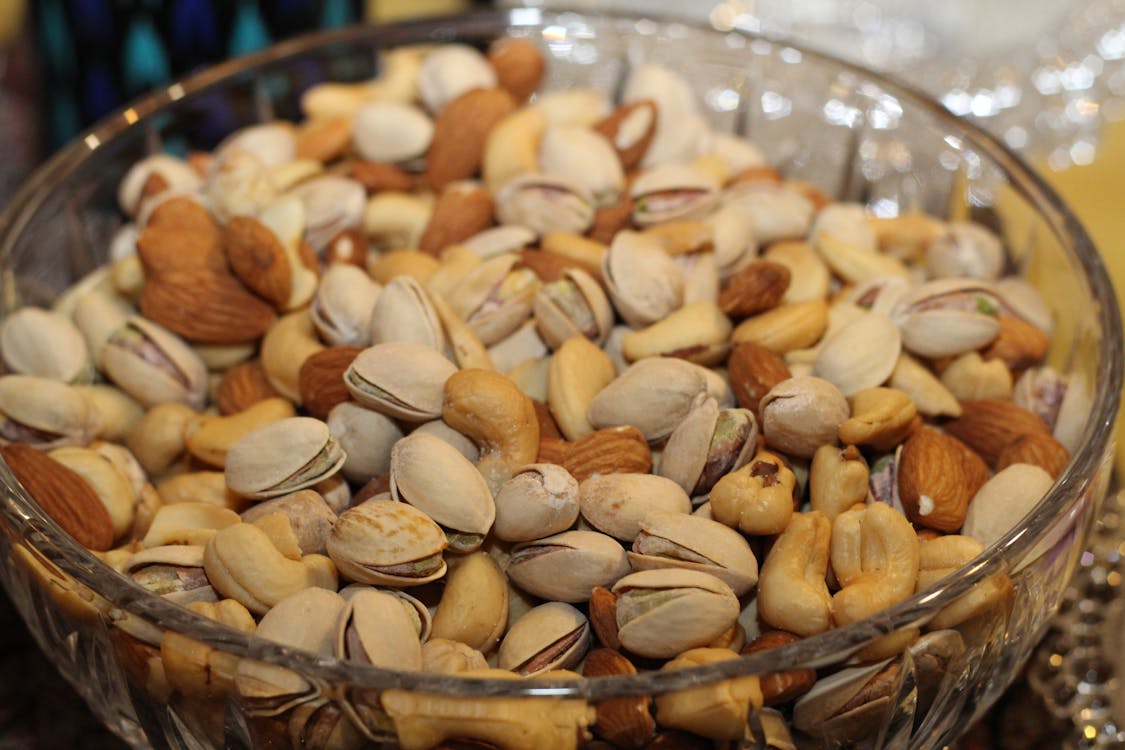 Be careful if you are allergic to nuts. Pistachios have many amazing benefits for the lungs. In fact, a study from the American Association for Cancer Research reported in 2009 that pistachios could reduce the risk of lung cancer.
According to Dr. Ladia Hernandez, a researcher from the University of Texas said that one compound has been effective at guarding the lung against lung cancer. That compound is gamma-tocopherol. Surprisingly, pistachios are rich in gamma-tocopherol and vitamin E.
She advised two ounces or ¼ cup of pistachios a day is enough to keep your lungs healthy.
Carrots
Carrots had some major scrutiny in 2008 after a study in Cancer that said beta-carotene supplements could increase the risk of lung cancer. However, there are new studies that believe those claims. One of the most prominent is research from 2017 that reported eating carrots can lower the chances of lung cancer.
The study concluded that vitamin C and carotenoids in carrots are nutrients that effectively guard the lungs against diseases and cancer. In fact, it contradicted the previous study as they find out that high amounts of beta-carotene can reduce the risk of cancer.
Broccoli
Here's an interesting find. In 2011, researchers from John Hopkins University reported that oxidative stress could lead to COPD. Likewise, they found out that COPD patients are low in antioxidants. So, they tried to replenish that nutrient with broccoli.
Broccoli contains sulforaphane, an antioxidant that has seen great results in reducing COPD markers in mice. Dr. Shyam Biswal of Bloomberg School said broccoli could also clean the bacteria in the lungs with the compound sulforaphane.
That means eating broccoli will help clean your lungs, especially if you have COPD.
Cayenne Pepper
Surprised? Let's continue. Cayenne contains a compound called capsaicin. Capsaicin is the same compound that gives cayenne its spiciness. However, it has another amazing benefit. According to Dr, Farshad Fani Marvasti, from the University of Arizona that cayenne can vitalize secretions in the lungs.
These secretions are responsible for the opening of airways while protecting the lungs at the same time. Likewise, further research in Experimental Biology found out that capsaicin is effective in slowing down the spread of lung cancer. However, there is no proof that cayenne can be a form of cancer treatment but can lower inflammation.
Garlic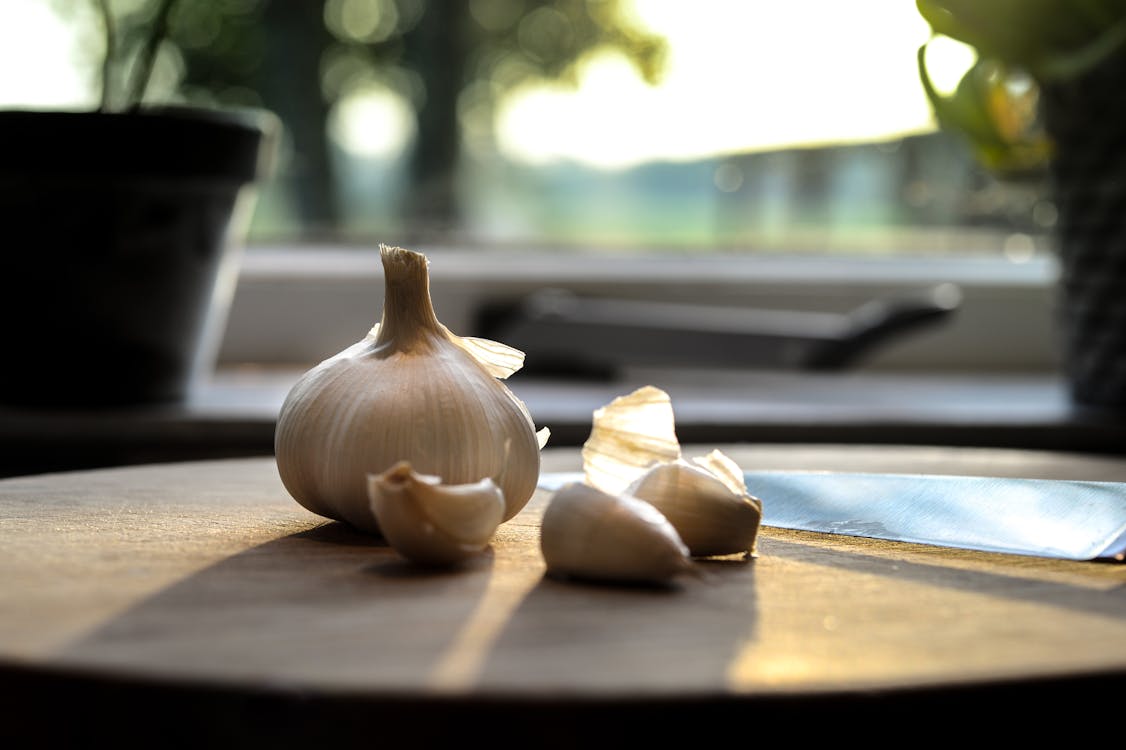 Garlic might be effective in eliminating dangerous lung bacteria. That's according to research in PloS One in 2013. They tested allicin, a chemical present in garlic. They found out that it stopped the growth of infectious bacteria that can cause major lung infection.
In 2016, scientists from the University at Buffalo found that eating garlic can lower the risk of lung cancer in participants. Likewise, a similar study conducted by Chinese scientists reported that eating garlic lowered the risk of lung cancer by 44%.
Onion
Although onions have the notoriety for making people cry, it's actually good for your lungs. A research conducted by Penn State University found that onions contain anti-inflammatory compounds that could ease the symptoms of asthma.
Another study conducted in 2019 by the Scientific Reports reported that red onions could relieve allergy. However, they saw an exception in pickled onions. In fact, scientists found out in a 1990 research that Spanish pickled onions can cause inflammation in asthma. That was credited to the high sulfur dioxide and acidity.
Apples
I'm sure you've heard the phrase, "an apple a day keeps the doctor away." However, you can say an apple a day keeps the pulmonologist away. Well, that's just the conclusion from the John Hopkins study. In their European Respiratory Journal, scientists found that eating apples for over ten years have reduced the onset of lung disease.
It can also help reverse the damage done by smoking, according to Vanessa Garcia-Larsen, the lead author of the research.
Moreover, in 2000 scientists from London found that eating apples five times a week can help improve the health of the lungs. They credit it to the apple's abundance of vitamin C and antioxidants that help clean the body.
Turmeric
Have you heard about curcumin? It's the compound that gives turmeric the yellow-orange color. However, the benefits don't end there. That's because an animal study in Carcinogenesis found that curcumin's anti-inflammatory capabilities can stop the development of COPD and lung cancer.
Moreover, another study from 2007 reported that curcumin has protective capabilities. In fact, it could guard against lung injury, oxidative stress, and respiratory toxins.
Green Tea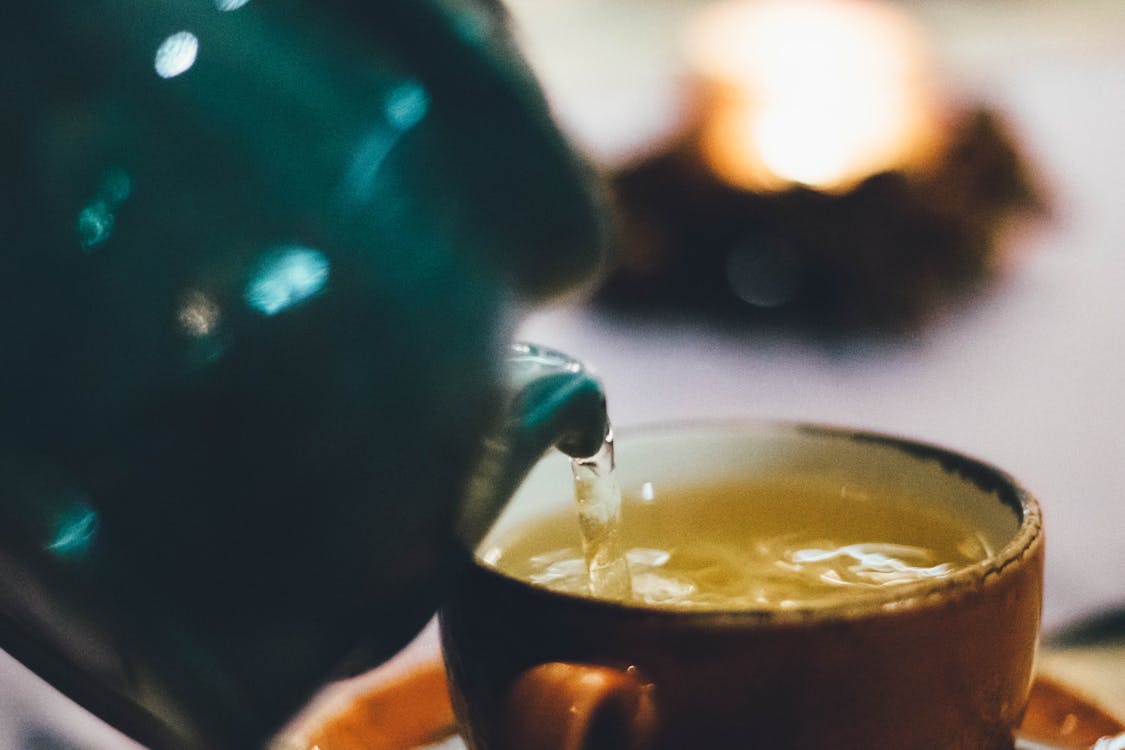 Green tea contains a high amount of antioxidants. In fact, it's so high that it could possibly protect the lungs. Additionally, in 2007 a review by Evidence-Based Complementary and Alternative Medicine reported that green tea could delay lung cancer in smokers.
Interestingly, six years after it was backed by another study in Carcinogens. According to the study, green tea contains EGCG, which is effective in fighting cancer.
Flaxseeds
Flaxseed has shown significant results in animal experiments. A study conducted by the Journal of Pulmonary & Respiratory Medicine reported that mice consuming flaxseed have less oxidative stress in their lungs. Another competent study by the Cancer Prevention Research said that flaxseed could stop the growth of tumors in the lungs.
Moreover, flaxseed has also shown promising results with other diseases like pulmonary fibrosis.
Ginger
Ginger has many benefits when it comes to the optimal function of the lungs. The American Journal of Respiratory Cell and Molecular Biology noticed that ginger cleared airways in animal studies, relaxes the muscles, and allows mucus to flow, allowing people to breathe easily and efficiently.
In 2018, Turkish scientists found that ginger can also heal lung damage caused by inflammation. They reported that ginger could stop bronchopulmonary dysplasia from spreading.
Comments
0 comments
6 Healthy Foods You Should Always Have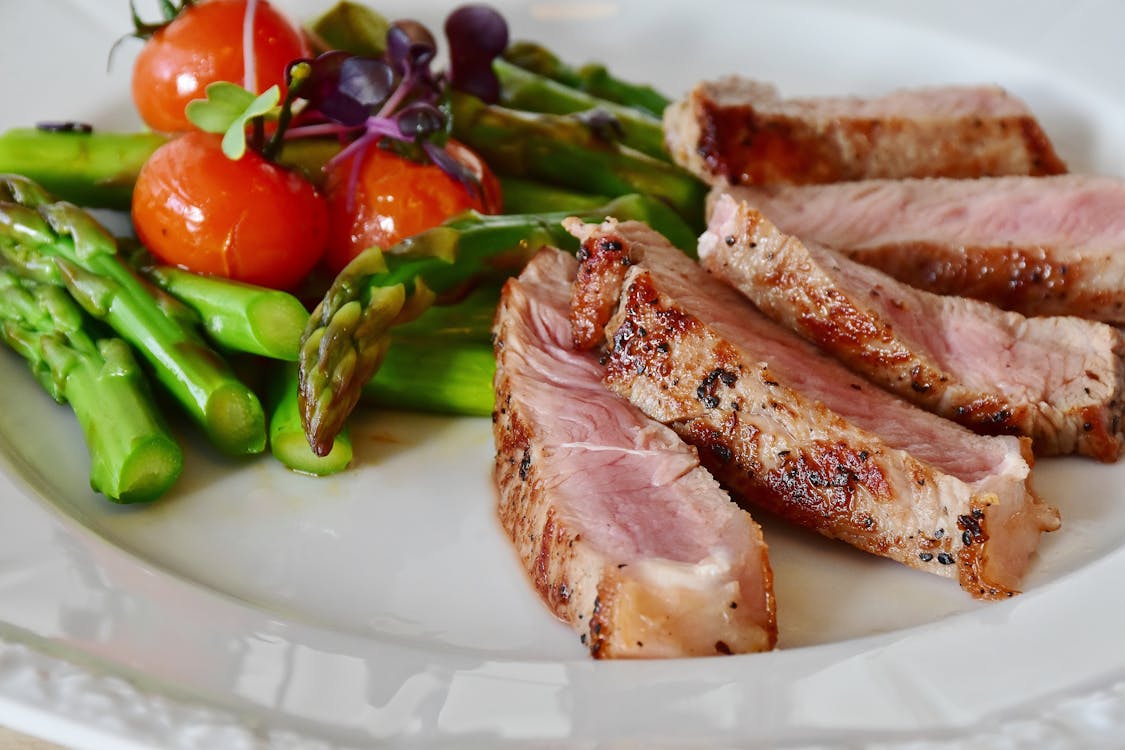 What's in your kitchen right now?
If someone raids your kitchen, what are the foods that they will find?
Do you have healthy foods stacked there, or are your cupboards overflowing with junk and unhealthy foods? You should be aware that if you want a healthier lifestyle, you need be very careful with what you eat. You need to stick to healthy foods whenever you can.
This is not as easy as it sounds. There are so many food choices out there that you may find it hard to pick the ones that are actually good for you. To help make things easier for you, we have listed six healthy foods you should always have in your kitchen.
Beans and Lentils
Beans and lentils are two of the most nutritious foods that you can eat. Not only that, but they also have very long shelf lives when dried. That is why they are highly recommended when you're looking for non-perishable food options.
Canned beans can be stored at room temperature for up to 5 years! If that's not enough for you, then you can go for dried beans. Those can last for up to 10 years. Talk about long-lasting!
Seeds and Nuts
Seeds and nuts also offer a lot when it comes to nutrition. They provide proteins, healthy fats, and fiber. They can also be kept in storage for a long time. Some types of seeds can last for up to 4 months.
Nuts and seeds can also be used as ingredients for different dishes. They can also be turned into butter that can be used as a spread.
Grains
Do you need dishes that are fast and convenient? Then you should go for grain-based dishes. Dishes like grain bowls, soups, and porridge are fast and easy to make. Grains are also very nutritious, which is why it is the staple foods for a lot of people around the world.
Frozen Vegetables and Fruits
Most fruits and vegetables are highly perishable. But if you buy frozen fruits and vegetables, you can still enjoy the nutritional benefits they bring in. While there may be some loss during the process of freezing, you can still get most of the nutritional benefits from fresh fruits and vegetables.
Honey
When archeologists were excavating the ancient pyramids in Egypt, they found pots within. When they checked the contents of the pots, they were found to be honey. What is even more amazing is that the honey contained in the pots was still edible!
You don't have to keep your honey for that long, but you can bet that it will last. Plus, honey is the perfect sweetener.
Apple Cider Vinegar
Apple cider vinegar is a versatile ingredient in the kitchen. Aside from being useful for cooking, apple cider vinegar is rich in healthy substances. It can also be used for killing harmful pathogens. There is also the belief that it can lower blood sugar levels.
These are just six of the foods that you should always have in your kitchen.
It's not enough that you should store these foods in your kitchen, though. You also need to prepare them to maximize the nutrients and the health benefits you can get from them.
Some ways of preparing food are healthier than others. That should be the topic of a whole other article.
Comments
0 comments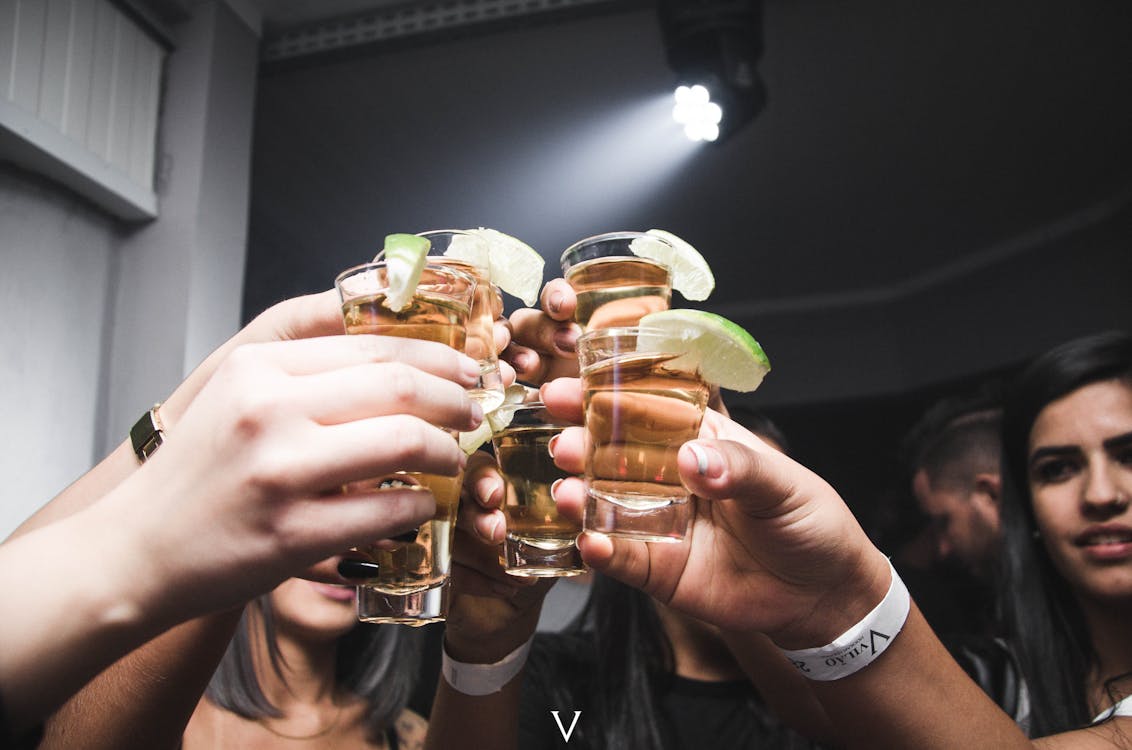 Drinking is a socially acceptable activity. People drink as a way to socialize, and some do so to relieve stress. Drinking is okay for most people, but it can go out of hand.
Drinking alcohol is very common. According to the National Survey on Drug Use and Health (NSDUH), in 2019, 85.6% of Americans who are 18 years old and older said they had consumed alcoholic drinks.
People who drink too often can become addicted to alcohol. That's the main problem with drinking. It doesn't end there. The more you drink, the more health issues will come up.
Health Risks of Drinking Alcohol
Aside from the possibility of getting addicted, alcohol poses other health risks as well. One of the most serious health risks posed by drinking is that of liver damage. It is your liver's job to flush out toxins from your body, and of course, alcohol is a very potent toxin.
If you drink too much alcohol too quickly, your liver may be unable to process it fast enough. Alcohol can also damage the cells of your liver. Drinking too much alcohol can also cause heart problems.
Alcohol can also damage the way that the brain works. Over time, drinking will affect the way that you think and make decisions.
Tips To Keep Yourself From Drinking
There's no question that drinking too much can cause health issues. So, if you're drinking too much, you should consider cutting back or even quit drinking altogether. To assist you, here are a few tips that you can use to help quit drinking.
Tip #1: Determine How Much and Why You Drink
The first thing for you to do is determine your actual relationship with alcoholic drinks. Why do you drink, and how much do you drink? You will need to answer those questions before you can resolve your drinking problems.
When you know the reason behind your drinking, you can explore ways on how to stop it.
Tip #2: Determine Your Action Items
You may be sure that you want to quit drinking, but you may be unsure how to go about it. So, you need to stop and think about how you will go about quitting your drinking. You will have to create a whole set of action plans that you can use.
Tip #3: Get Your Loved Ones Involved
It is not easy to quit drinking once you have developed a habit. You will need all of the help that you can get. So you need to get your loved ones involved. Talk to them about your plans. They will be more than happy to assist you.
You can also find communities and groups made up of people just like you trying to quit.
Tip #4: Change Your Environment
Sometimes drinking becomes part of the daily routine, and when that happens, it becomes automatic. To get out of that, you can change your setting to remove the drinking from your daily routine.
Tip #5: Get Fit
Being physically fit will give you the strength to resist the temptation to take a drink. So, try to exercise every day and prioritize self-care. You should also eat well-balanced meals. Taking care of yourself is the first step in stopping behaviors that can cause long-term harm, like drinking.
These are just five useful tips that you can use to stop drinking. If it's smoking that's your problem, then there are other steps that you need to take. Like drinking, smoking can also be an addictive behavior. You need to take action to stop it.
Remember, whatever unhealthy behavior you want to stop, you need to keep your body in top shape.
Comments
0 comments
5 Healthy Ways of Cooking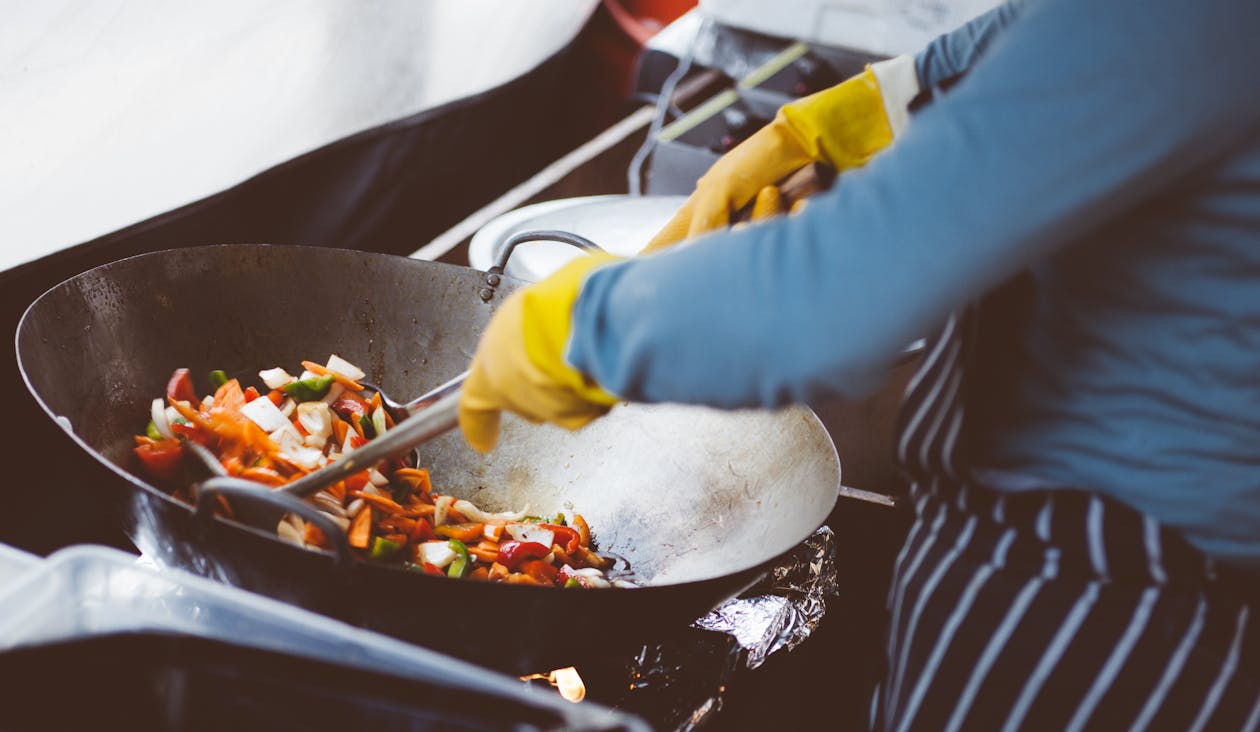 People are becoming more aware of healthy foods today. There is an increased awareness regarding healthy eating.
But if you want to get the most out of your food, you need to cook them in the healthiest ways possible. This article will discuss the best methods of cooking in terms of health.
Stir-Frying
Stir-frying is one of the healthiest ways of cooking that you can use. The idea behind stir-frying is to cook food at very high heat for a very short period. Because stir-frying is done very quickly, the food should be cut into very small pieces to ensure that it will be cooked.

When stir-frying, the ingredients should be constantly tossed to prevent them from sticking. You should use a wok for stir-frying because its shape is ideal for cooking the food at the bottom and them moving them easily to the side.
You can use pork, chicken, and vegetables for stir-frying. You can also use a bit of olive oil.
Broiling
You may have noticed that the healthy methods of cooking are also the simplest at the same time. For example, broiling, a very healthy cooking method, is also the easiest and simplest way to cook. It's all about exposing food directly to the heat of a stove.
Broiling is almost the same as grilling, except with broiling, the heat comes from the top. The heat should be constant, so all that has to be done is to move the food closer or further away from the heat. Broiling works best with pieces of meat.
It is the best way of cooking meat for those who are health-conscious.
Steaming
Steaming involves cooking a piece of food by placing it inside a vessel that is filled with steam. There are different ways of steaming. The more traditional one is putting the food inside the basket over boiling water. There are now modern steamers which can cook quickly.
Microwaving
Perhaps microwaving is the most convenient means of cooking. It's fast and easy to do. Microwaving is basically another form of steam. Microwave ovens work by heating the water molecules inside the pieces of food. Most of the time, microwaving is best with precooked food that just needs to be heated. However, other foods can be cooked by microwaving.
Pressure Cooking
The best thing about pressure cooking is that it retains the vitamins and minerals. There is very little loss involved with this type of cooking. This requires a special kind of cooker which keeps the steam generated when cooking. There is no need to oil when pressure cooking. Food cooked using this method mainly retains its flavor and richness.
There are several types of pressure cookers that are available now. You should use the spring-valve type since it is the easiest one to use.
These are the healthiest cooking methods that you can go for. Other healthy cooking methods are currently available, but these should put you on the right track.
It takes a great effort to be healthy. You need to make changes with your lifestyle from doing exercises to how you prepare your food.
Comments
0 comments