7 Life Changing Health Benefits of CBD for Seniors
In the last few years, CBD has sparked a massive shift in the health and wellness communities as people everywhere are finding natural relief for their health conditions.
Based on the findings from multiple research studies, CBD can provide natural relief for over fifty conditions including arthritis, multiple sclerosis (MS), epilepsy, numerous stress-related disorders, and more.
While its properties can certainly benefit individuals of every age, we'll explore the amazing benefits of CBD for seniors and discuss the massive impact CBD can have on this group of individuals.
1. CBD can help manage pain
First on our list, is CBD's ability to alleviate a condition that nearly every senior deals with―pain and inflammation.
With nearly half of the senior population in the United States suffering from Arthritis and 75–85% of seniors suffering from chronic pain―this is unfortunately a common problem for most seniors in America.
It doesn't have to be though.
Studies have shown that CBD can reduce inflammation and alleviate pain from conditions such as Arthritis, Joint Paint and Multiple Sclerosis (MS).
By activating various receptors in the Endocannabinoid System, experts have found that patients treated with CBD experience a "clinically significant reduction" in pain related symptoms with little to no adverse side effects.
As a natural alternative to traditional pain medications, CBD creates a compelling case for health care professionals and senior caregivers.
2. CBD promotes bone health
As our bodies naturally age, we endure a condition known as Osteoporosis.
During Osteoporosis, our bones experience a loss of vital minerals and become fragile and brittle, making them more prone to breaking. Because of this, seniors can experience severe pain and fractures if they have a fall.
With falls as the number one cause of death for men over the age of 60, and 33% of women and 25% of men older than 50 suffering from osteoporotic fractures, bone health is a serious issue for the older generation.
In addition to reducing inflammation and promoting cell repair, research has shown that the cannabinoids like CBD can actually help strengthen the bones and even promote the healing process if a fracture does occur.
While additional clinical trials will be needed to determine the viability of this application for the masses, the results thus far are very promising.
3. CBD can improve quality of sleep
While sleeping disorders like insomnia are a condition suffered by individuals of every age, they are very common for seniors.
Experts suggest that this is caused by the shift in sleeping patterns as one gets older, along with the chemical imbalance caused by medical conditions and prescription medication.
Because sleep is the period that our body flushes out toxins and restores itself, conditions that prevent sleep are extremely harmful for seniors.
To alleviate their sleeping disorders, most seniors will turn to sleeping medications. While these may temporarily solve one problem, they create an even bigger problem in the long run.
By combatting the conditions that are causing sleeping disorders, such as stress, anxiety, restlessness, and general unbalance in the body, CBD can calm the user and naturally promote a healthier sleep problem for seniors. More importantly, it can prevent the need to take harmful sleeping medications.
4. CBD can combat addiction
When people are afflicted by a health condition, society's first solution is to prescribe medication.
While this may provide temporary relief for that condition, it often requires gradually increasing dosages that leads to further damage to the body, and creates dependency on medication.
By the time we figure out how damaging this is for our body, it's too late. Our body has already adapted to literally needing that medication.
With seniors suffering from a wide range of health conditions, you can bet they've been prescribed all kinds of medications. As they continue to rely on medication to alleviate their conditions, they ultimately develop a dependency.
Studies have shown that CBD can not only alleviate conditions that often involve harmful medication, it can help combat the dependency that was developed from that medication.
Findings from a 2018 study revealed that CBD can actually help combat addiction by preventing relapses. In the study, researchers found that after administering CBD once a day for seven days, patients no longer displayed "addictive behaviors" and it deterred the patient from relapsing for five months.
As seniors decide to switch from harmful medications to natural cannabis relief, CBD can help combat and alleviate the withdrawal and relapsing behaviors that will arise during this process.
5. CBD can improve heart health
According to the American College of Cardiology, heart disease is the most common condition amongst older adults and the #1 cause of death for this age group.
With more than half of all American adults suffering from high blood pressure, the leading cause of heart conditions, this fact comes at no surprise.
Based on the research from recent studies, CBD may be an effective and natural treatment for high blood pressure.
A 2017 study treated 10 men with one 600 mg dose of CBD and found that it reduced the resting blood pressure of the subjects. In this same study, researchers also administered stress tests to determine the effects CBD had on the subject's stress response and found that the subject's exhibited a lower blood pressure increase than normal.
In addition to reducing high blood pressure, studies found that the antioxidant properties of CBD may help reduce cardiac inflammation and can deter cell death caused from oxidative stress.
The researchers in charge of the study believed that the results "strongly suggest that it [CBD] may have great therapeutic potential in the treatment of diabetic complications, and perhaps other cardiovascular disorders, by attenuating oxidative/nitrosative stress, inflammation, cell death and fibrosis."
By reducing blood pressure and deterring inflammation and cell death in the heart, CBD can significantly improve overall heart health and serve as a preventive measure against serious health conditions.
6. CBD can deter neurodegenerative diseases
Because CBD can interact with receptors in our brain and central nervous system, experts believe CBD could be a potential treatment for neurodegenerative diseases like Alzheimer's and Multiple Sclerosis.
While it's still early to make a conclusive assessment, the studies below have shown some promising results
2007 study showing that CBD can reduce the neuro-inflammation associated with Alzheimer's disease by attenuating Abeta evoked neuro-inflammatory responses
2014 study explaining how CBD can prevent the development of the social recognition
2015 study discussing how cannabinoids can reduce the agitation and aggression of Alzheimer's disease
deficits associated with Alzheimer's Disease
2012 study showing how CBD can slow the degenerative process and alleviate the pain and spasms of Multiple Sclerosis
2017 study examining the effectiveness of CBD in treating neurodegenerative diseases such as Alzheimer's, Parkinson's, Huntington's and ALS
As you can see from the findings reported in these studies, there is a substantial amount of evidence supporting the neuroprotective benefits of CBD.
As more clinical trials are conducted, the evidence will become more and more evident. In the future, CBD could become one of the primary treatment methods for seniors suffering from neurodegenerative diseases.
7. CBD can improve mood and alleviate mood-related disorders
While we all deal with mood swings, as we start to experience the major changes associated with getting older―like the decline of health, disabilities, or the loss of a loved one―these mood swings can often become greatly intensified.
Prolonged, they can lead to major health problems, with a high chance of the individual developing a mental illness if they feel that they are disconnected, neglected, isolated, or lonely.

Based on the findings from numerous studies, CBD may help alleviate this condition.
While studies have shown that CBD can effectively alleviate mood-related disorders, the thing that seniors need more than anything is to know that they aren't forgotten…
With that being said, that ends the last benefit of CBD for seniors on our list. I hope that this article brought value to your life and helped you understand the many benefits of CBD for seniors.
Comments
0 comments
7 of the Healthiest Oils for You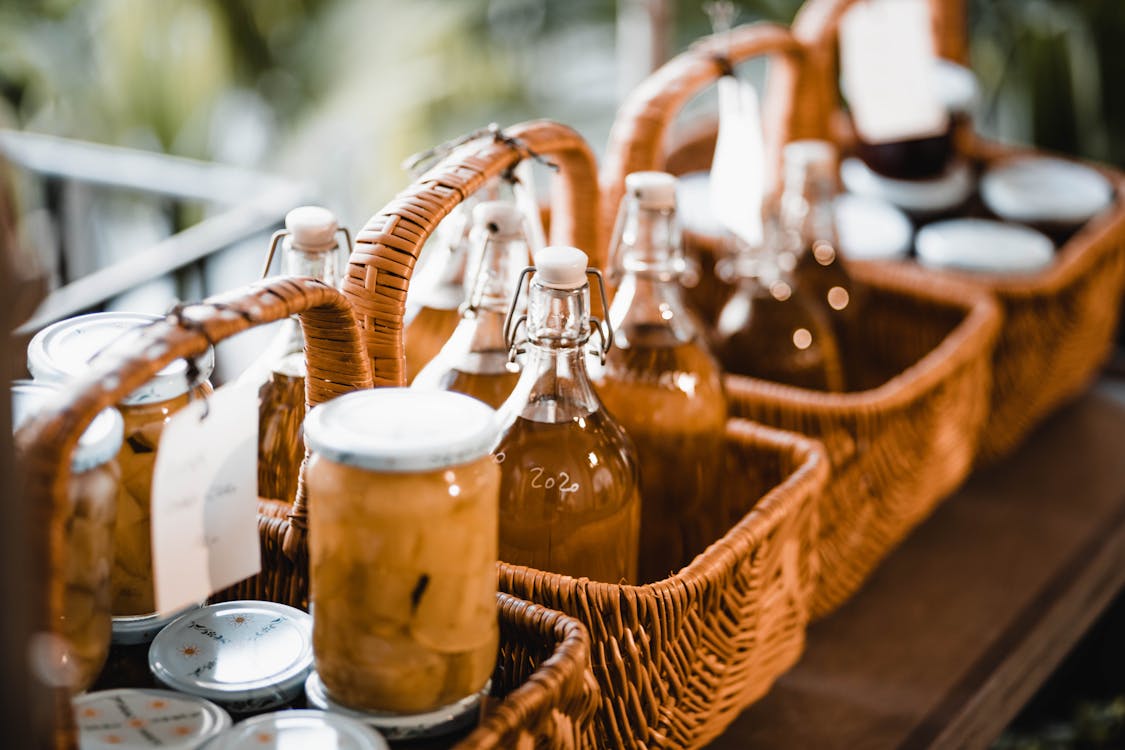 One of the biggest myths in healthy eating is that fat is bad. Fat has been demonized in the past few decades and it was blamed for so many health issues in the past.
Fat actually serves several things. It helps cell growth and protects organs in the body. It's also essential in absorbing certain nutrients that are fat-soluble. Fat is also key in giving a sense of fullness during meals.
Fat is an essential nutrient, and one of the best sources of it are oils. Now, there are several types of oils that you can use. We have listed here 7 of the healthiest oils that you can use.
Olive Oil
Olive is an essential ingredient of Mediterranean cuisine which is known for dishes that are good for the heart. Olive oil has a lot of supposed health benefits. For example, it has been linked to fighting Alzheimer's disease and to better heart health. Olive oil is perfect for baking and for sauteeing dishes, but it should not be used for deep frying because it has a low smoke point.
Canola Oil
Canola oil only contains 7% saturated fat while being rich in monounsaturated fat and polyunsaturated fat. Because it has a higher smoke point than other oils and it has a somewhat neutral flavor, it is ideal for deep frying foods.
Flaxseed Oil 
Flaxseed oil is a rich source of omega-3 fatty acids which is believed to be helpful in preventing certain types of cancer. On top of that, flaxseed oil is believed to be helpful in reducing some symptoms of arthritis. Flaxseed oil should not be heated as that may remove some of its health benefits. It should be used in cold dishes instead.
Avocado Oil
Avocado oil is a great source of monounsaturated fats. Research has found that avocado oil provides great nutritional value at both high and low temperatures. It also has a high smoke point, so it can be used for stir-frying and sauteing.
Walnut Oil
Walnut oil may not be that well-known, but it is also an excellent source of omega-3 fatty acids. This kind of oil is not refined and has a low smoke point, so it should not be used for frying or for any kind of cooking for that matter. It is perfect as a dressing, though.
Sesame Oil
Sesame oil has been used extensively in Asian cuisine. It is also considered by experts to be one of the best oils for heart health. Some believe that sesame oil has anti-inflammatory and antioxidant properties that can lower the risk of cardiovascular disease. Because it has a high smoke point, sesame oil can be used in different types of cooking.
Sunflower Oil
Sunflower oil is high in unsaturated fat, which makes it a healthy oil option. Using sunflower oil can potentially lower LDL cholesterol.
These are seven of the healthiest oils that you can use. At the same time, you need to avoid certain types of oil which may not be as healthy. Those oils you should avoid include coconut oil and palm oil.
Comments
0 comments
6 Surprising Natural Ingredients That Are Good for Your Skin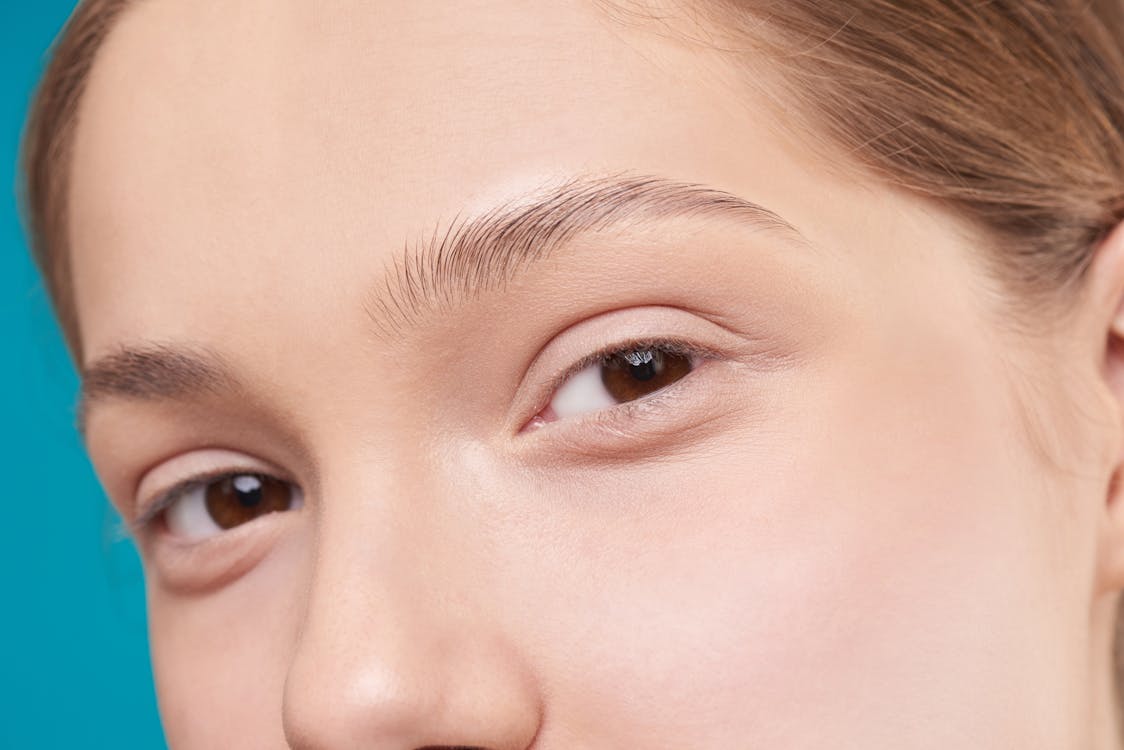 How do you take care of your skin?
If you buy skincare products, you need to buy it and make sure it does not have harsh chemicals. The harsh chemicals used on some skincare products can break through the barriers of your skin and cause more harm than good.
Natural Ingredients
If you want to be sure about the safety of what you are using on your skin, you should stick to natural ingredients. To give you a clearer idea of what you should use, here are some natural ingredients that are good for your skin. Some of these ingredients might surprise you.
Coconut Oil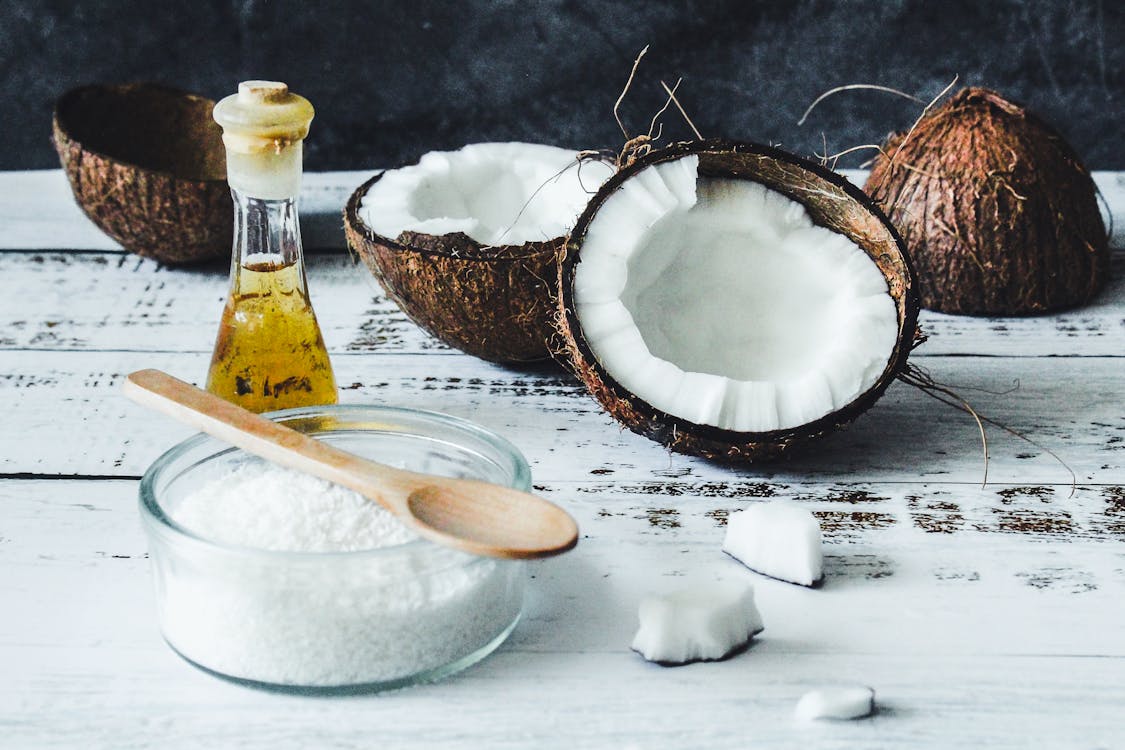 Coconut oil is arguably the most popular natural skincare ingredient in use today. One of the things that make coconut oil is very versatile. You can apply it topically and you can ingest it. You can still get the benefits from it. It can help in removing dead skin cells and also fortify your skin. It's also excellent for the hair and many hair care products have it as an ingredient.
Tea Tree Oil
Tea tree oil has a long history of being used for treating skin problems. It is good for treating breakouts, redness, and inflammation. It is a natural anti-microbial, and anti-inflammatory ingredient. It can be applied directly to the skin.
Grape Seed Oil
Grapeseed oil is a common food ingredient. What you may not realize is that it has excellent qualities for skincare as well. This oil is extracted from the seeds of grapes after they have been processed for wine. This oil is also effective an antioxidant which is why it is so good for the skin. One of the best things about grape seed oil is that it does not clog pores so it can be used on almost any skin type.
Rose Water
Rosewater is not just fragrant and relaxing but is also useful for skincare. If you are looking for a natural treatment for irritated skin then rose water should be the first thing you should try. Rosewater contains vitamins and is an excellent antioxidant.
Apple Cider Vinegar
Apple cider vinegar contains a powerful acetic acid that makes it perfect for cleansing your skin. It can kill fungi, bacteria, and other pathogens that can be found on your skin.
Sea Salt
Don't be surprised, but sea salt can actually be beneficial for your skin. Sea salt is very rich in minerals that are very good for the skin. Those minerals include potassium, calcium, and magnesium. Those minerals are needed by your skin cells. Sea salts can be applied topically and can be used with some natural facial scrub. You can mix it with honey and raw avocado for example.
These are just six natural skincare ingredients that you can use. There are others that are equally beneficial as these ones. Don't rely too much on the commercial products that are being sold today. Natural is always best when you want to care for your body.
Comments
0 comments
8 Tips To Help You Quit Smoking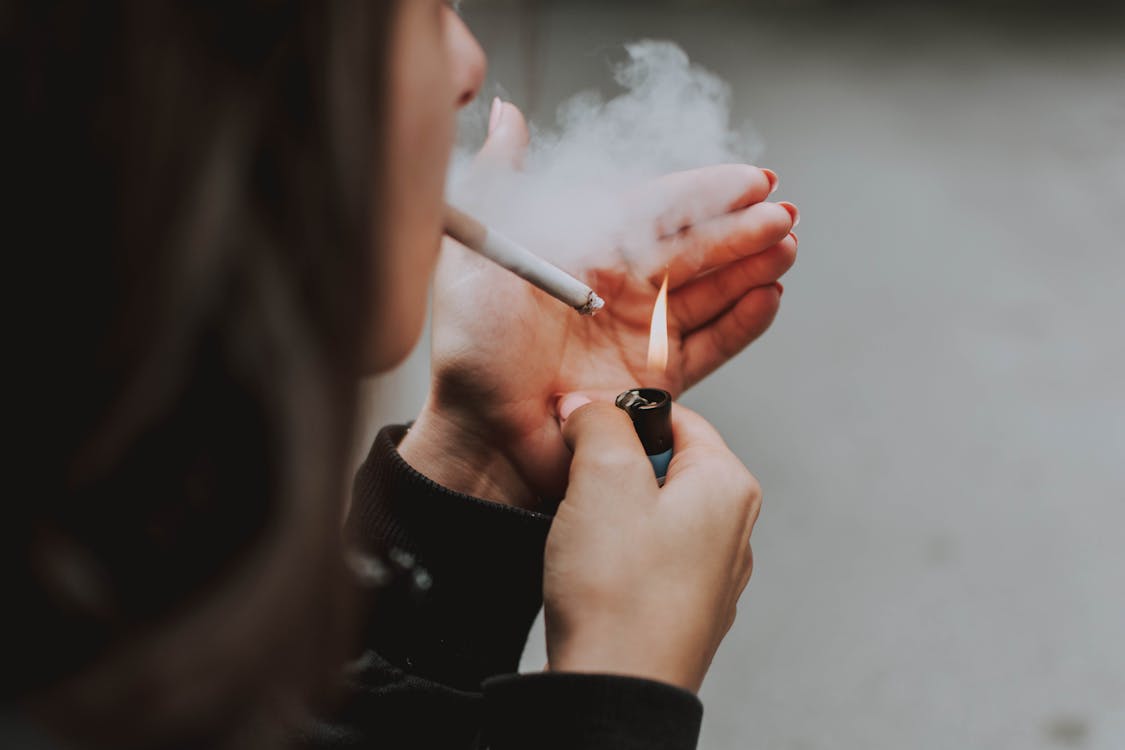 Do you want to quit smoking?
It's not the easiest thing in the world. Some people find it impossible to quit. If you find it difficult to quit smoking, then here are some tips that you can use to help you.
Tip#1: Find a Solid Reason for Quitting
There are a lot of legitimate reasons why you should quit smoking. First of all, smoking has been linked to higher risks of developing all kinds of diseases. Then there's the fact that those who do not smoke live longer than smokers. You won't run out of reasons for quitting, but you need to take those reasons and make them your own. If you don't have a reason for stopping a habit that you enjoy, you will not be motivated to stick to your decision.
Tip#2: Prepare for It
Some people can quit cold turkey, but they're more like the exception rather than the rule. Keep in mind that smoking is a form of addiction. So, just deciding to stop may not work for you. Ask help from your doctor about how you can help prepare to quit. There are classes that you join which can help you.
Tip#3: Nicotine Replacement Therapy
As mentioned, smoking is a kind of addiction, and quitting will cause withdrawal symptoms. Symptoms might include headaches, mood swings, and lack of energy. If you don't want to go through those, then you should consider getting nicotine replacement therapy.
Tip#4: Consider Using Prescription Pills To Help You
There are some prescription pills that you can use to help you to ease the withdrawal symptoms if you suddenly stop smoking. Just remember, you should not take any medicine without asking for advice from your doctor first.
Tip#5: Tell Your Family and Friends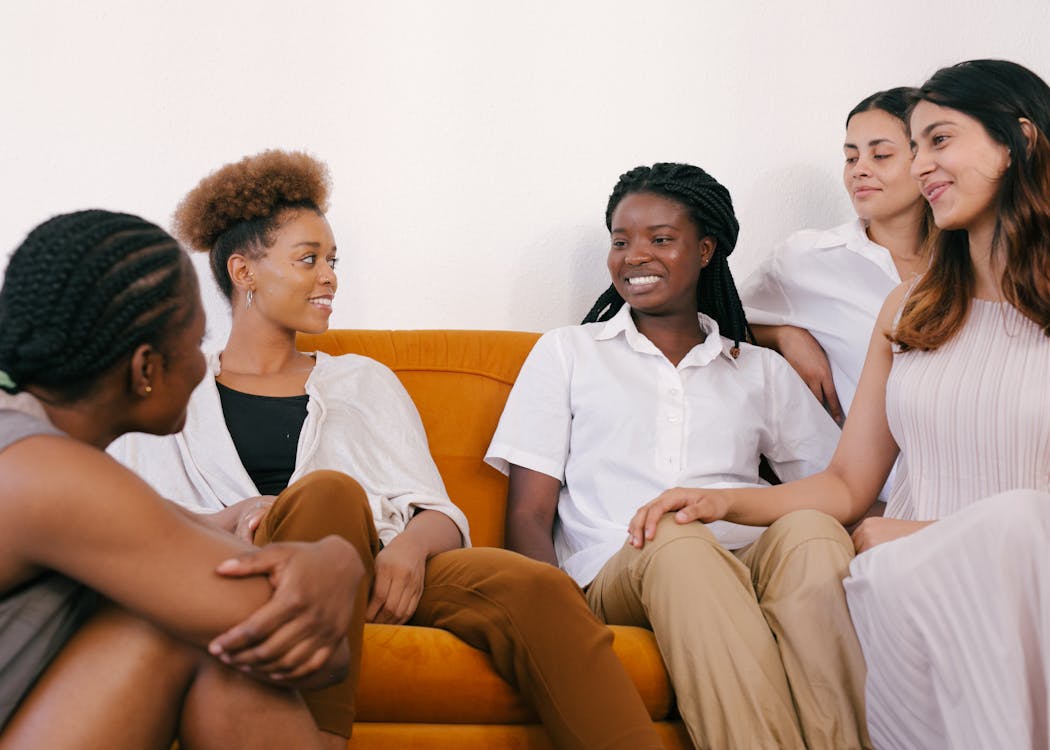 Don't keep your quitting a secret because there's a good chance that you will backslide and go back to smoking, and no one can hold you accountable. Make sure that you reveal your plans to your friends and family so they can encourage you and remind you of your commitment if you start smoking again.
Tip#6: Give Yourself Time to Relax
For many people, smoking is a way to relax. They do it when they feel stressed. This means when they quit, they would lose the thing that allows them to destress. So, if you are going to quit, you need to give yourself some time to relax and unwind.
Tip#7: Avoid Triggers
You need to avoid the triggers that might compel you to start smoking. If you smoke when you drink, then maybe you should avoid drinking. If you smoke after eating, then maybe you need to do something else.
Tip#8: Clean Up
After you have smoked your last cigarette, start cleaning your house and remove anything that might remind you of smoking. Throw away all your ashtrays and lighters and wash the clothes and curtains that might smell of cigarette smoke.
These are just some of the tips that you can use if you want to quit smoking now. Quitting smoking is not easy, but these tips can make things easier for you.
Comments
0 comments