5 Benefits of Apple Cider Vinegar
There are plenty of claims of superfoods and drinks being made these days. These are the foods or drinks that are supposedly filled with health benefits. One of the supposed super ingredients is apple cider vinegar. You have probably heard about its benefits from people who are into alternative health medicines.
The claims about the health benefits of apple cider vinegar are more than just claims. They have some basis in reality. Apple cider vinegar can really bring in some health benefits, and here are a few of those:
Rich in Healthy Substances
Apple cider vinegar is made by allowing crushed apples to ferment, which produces alcohol. The alcohol is allowed further to ferment, which turns it into acetic acid. This is the main ingredient of vinegar.
Pure apple cider vinegar contains what's known as a mother made up of enzymes, proteins, and friendly bacteria. It is this substance that gives apple cider vinegar its murky appearance. It also contains potassium, amino acids, and antioxidants.
Can Kill Bacteria
It should not be surprising that apple cider vinegar can be used to kill bacteria. The acetic acid that it contains can be a powerful ingredient that can kill all kinds of pathogens. This has been known for a long time, and vinegar has actually been used as an antiseptic by ancient Greeks thousands of years ago.
Vinegar can also be used for food preservation since it inhibits harmful bacteria that can spoil food and be harmful to the people who end up eating them.
Can Help Bring Down Blood Sugar Level
There are plenty of claims about the health benefits of apple cider vinegar, but the most compelling claim so far is that it can help lower blood sugar levels, and so it can be useful in treating Type 2 Diabetes. As you may know, Type 2 Diabetes is marked by high blood sugar levels caused by resistance to insulin or the inability of the body to produce insulin.

Studies have shown that vinegar can be beneficial to those with Type 2 Diabetes by lowering their blood sugar level.
Can Help in Weight Loss
This benefit should get a lot of people interested. Some studies seem o suggest that the consumption of apple cider vinegar can be helpful in weight loss. One way that apple cider vinegar can help in weight loss is by enhancing the feeling of fullness. To get this benefit, one should take a dose of vinegar along with a high-carb meal. That should cause as much as 275 calories less consumption.
Keeps Your Heart Healthy
Perhaps the biggest health benefit of apple cider vinegar, if true, is that it promotes heart health. Some studies suggest that vinegar can be helpful in lowering cholesterol levels. But before you start guzzling apple cider vinegar, you should know that these studies were conducted on animals, and it's not certain if it has the same effects on humans.
These are just some of the health benefits of apple cider vinegar. This doesn't mean you should use it all the time.
There are many other substances like apple cider vinegar, but not all of them are actually beneficial. It's best if you wait for actual scientific confirmation before you start using them.
Comments
0 comments
6 Helpful Tips for Living Your Life with Depression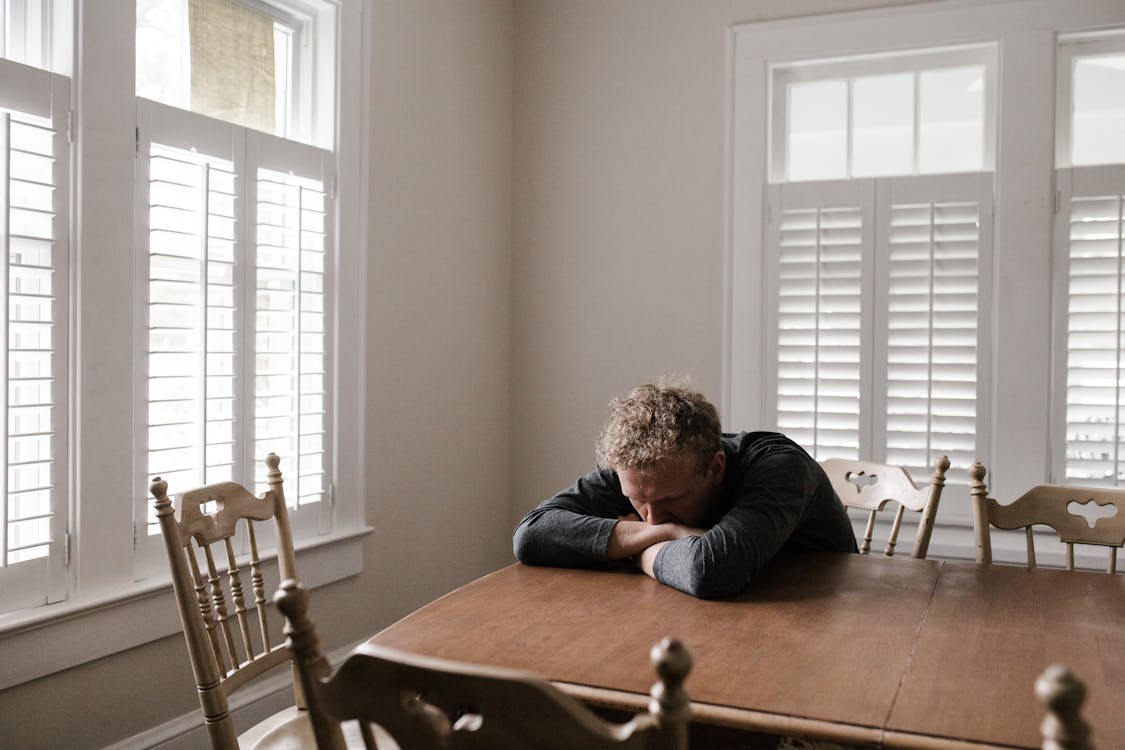 There is an increased awareness regarding mental health these days. Because of that increased awareness, people who have mental health issues suffer from less stigma now. Still, there are a lot of misconceptions going on about mental health.
One of the most common and at the same time most misunderstood mental health problems is depression. People equate it with sadness. While intense feelings of sadness and hopelessness are really part of depression, it is not limited to that.
The good news is that there are things that you can do to help deal with depression. These are the simple steps that you can take which will help you in dealing with depression.
Tip #1: Create Your Support Network
For some people, this means building a stronger and better relationship with their family. Unfortunately, there are those suffering from depression who do not have families to support them.
If you don't have a family to support you, then you can join a community that you can find support from.
Tip #2: Cut Down on Stress
Stress causes your body to produce cortisol. This hormone helps your body to deal with the cause of the stress. But if this keeps up for a long time, it will take a huge toll on your body and make your depression even worse. This is why you should use proven techniques for cutting down on your stress.
Tip #3: Have a Sleep Routine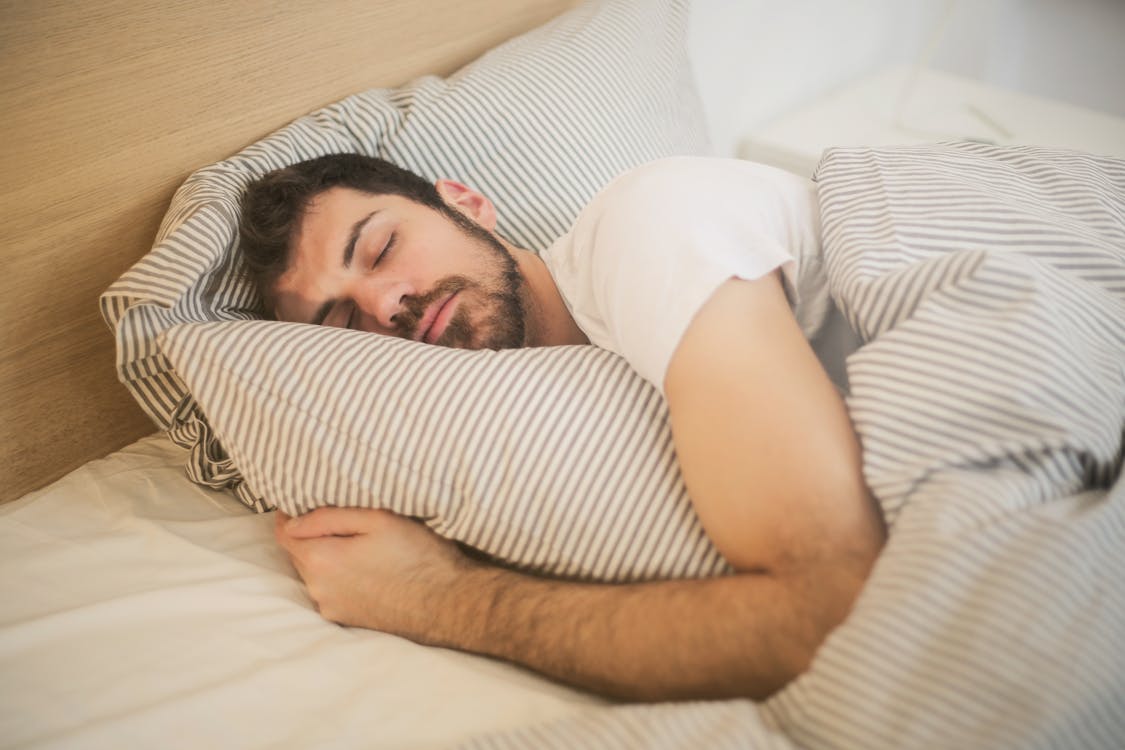 According to researchers, around 80% of people who suffer from depression have problems with sleeping as well. There are several reasons for this connection. You might feel too tired that you feel as if you cannot sleep, or you have a hard time getting out of bed because you feel too tired.
Try to do something about your sleeping problem because that is one way of dealing with your depression. Build a sleep routine that you can do before you go to bed and after you wake up each morning. The routine can help you sleep better.
Tip #4: Have a Better Diet
There is a clear link between diet and mental health. So, your mental condition might be helped if you switch to a healthier diet and eating habits. Go for foods that are rich in brain-essential nutrients. You should aim to eat more foods with zinc, for example, because zinc deficiency can increase the symptoms of depression.
Tip #5: Keep Yourself Busy Don't Procrastinate
Depression can make you feel tired all the time, preventing you from doing the things you need to accomplish. One way that you can combat depression is by not procrastinating. Just do the things that you can immediately.
Tip #6: Take care of Your Chores
Make sure that you take care of all your chores. Depression can make it difficult for you to do all the chores that you need. You may miss out on paying the bills or doing the dishes. Don't let that happen because missed chores can add to your problems and make your depression even worse.
These useful tips can help deal with depression. Just keep in mind that depression is a serious mental health problem. To increase your chances of overcoming it, you need to seek help from a mental health professional. No matter how determined you are, you will have a hard time if you try to beat depression on your own.
Comments
0 comments
5 Ways to Deal with Stress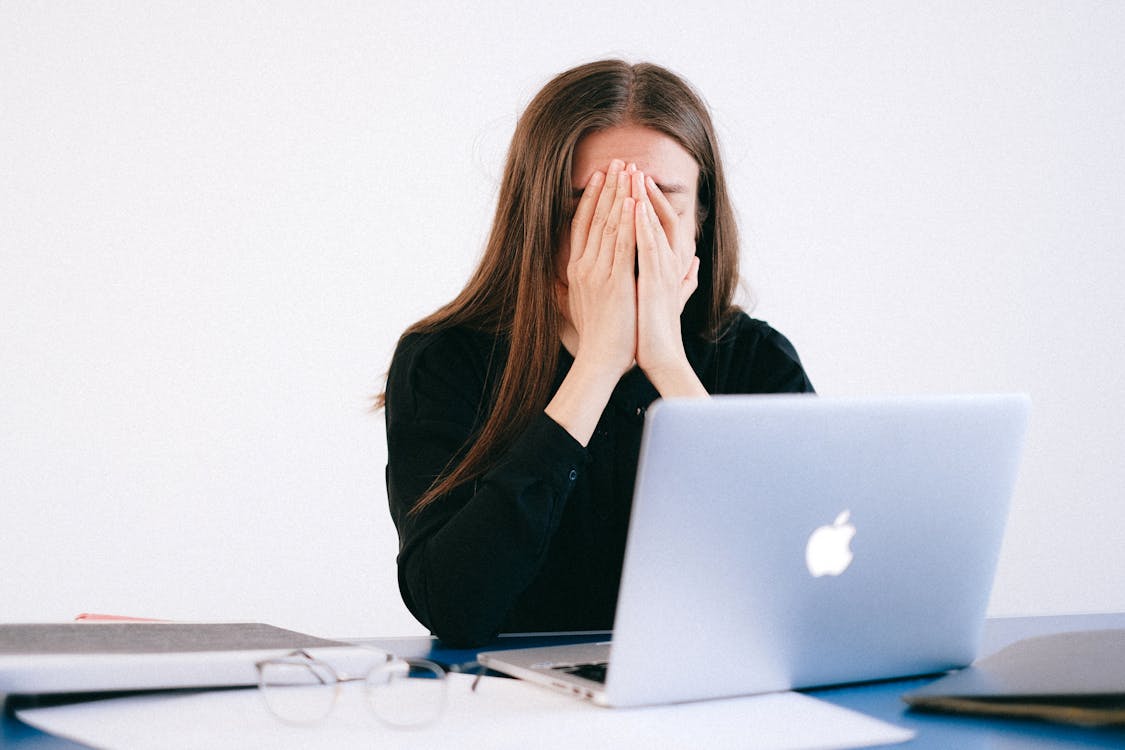 Stress is a natural response of the body. It is used to deal with threats in a quick and effective way.
Although stress is a natural and helpful response of the body, there are times when it can be harmful. When a person is under too much stress, it can be unhealthy.
Symptoms of Stress
So, what are the symptoms of stress that you should be on the lookout for? There are actually a lot, but these are the most common ones that you should be aware of:
You become easily agitated.
You feel that you are losing control.
Having low self-esteem and feeling bad about yourself in general.
Constant headaches.
Upset stomach including loose bowel movement.
Sleeping problems, including insomnia.
You may experience some cognitive issues because of stress. For example, you may experience constant forgetfulness, and you're constantly worried.
5 Ways to Deal with Stress
Here are 5 important facts about stress that should help you to deal with it:
Maintain a Work and Life Balance
What is the main cause of your stress? Is it because of your work? It's important for you to maintain a healthy balance between your work and your life. One of the ways you can achieve that is by reducing the amount of time you spend working. You should do other things that you actually enjoy. Spend time with your family and do the things you are passionate about.
Exercise Regularly
One of the things that you need to include in your daily life is exercise. On top of making you physically healthy, exercise can also help to make you feel good. Exercise can improve blood circulation, which is instrumental in flushing out the stress hormones in your body.
Limit Your Drinking
One of the side effects of stress is drinking too much alcohol. Some people turn to alcoholic drinks in order to deal with the stress that they are feeling. While it can temporarily relieve stress, drinking too much alcohol can cause long-term health problems. It can also lead to becoming dependent on alcohol.
Connect with People Who Support You
Don't underestimate the power of human connection. Having people who love you and care about can be a powerful means of countering the effects of stress. Tell your friends and family about your struggle and tell them how they can help you.
This might be easier said than done for some people. If you don't have friends and family, try to make new connections. Find people who have the same interests as you.
Practice Meditation
Meditation has been a time-proven technique for easing a troubled mind. There are different meditation techniques, so try to find one that you can do regularly. The important thing about meditation is for you to become consistent in its practice. That's the only way you can feel its stress-relieving effect.
These are just five tips that you can use for dealing with stress. As you can see, all of these are simple ideas that you can do right away. You don't really have to put up with the stress that you are feeling right now.
Comments
0 comments
5 Tips for Coping with Mid-Life Crisis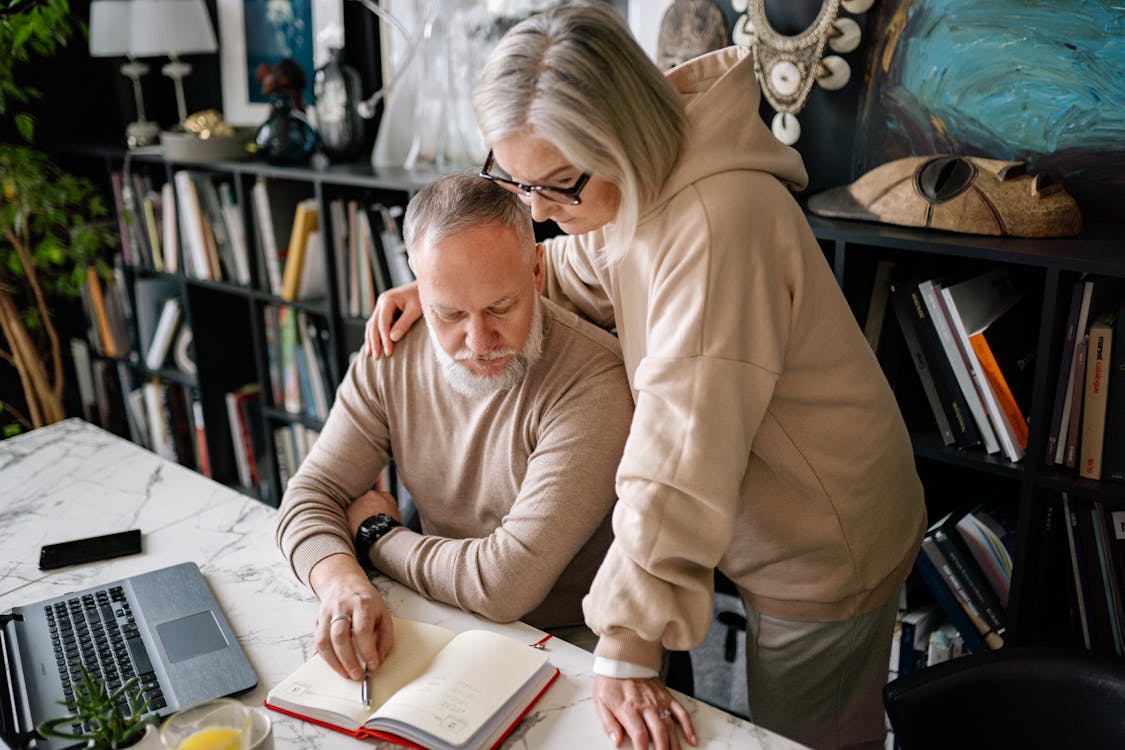 Some belittle the idea of a mid-life crisis, but this is a real condition. People do suffer from it, mostly men.
Mid-life is the period from 30 to 70 years old, although the core is 40 to 60 years old. Unfortunately, there is little research on this period and even less on mid-life crisis. That is the reason why there are so many misconceptions regarding this condition.
The Mid-Life Crisis
So, what is the mid-life crisis?
There is no lack of depiction of mid-life crisis in movies, TV shows, and books. Many times the depiction of this condition has been humorous. It has been used for jokes, showing middle-aged men dating much younger women, buying sports cars, and doing other things that do not make sense.
It's a period characterized by reflection, regrets, and changes. Experts know more about the mid-life crisis now, and one way they are trying to enlighten people about this condition is by introducing a new term to refer to it. Instead of calling it a crisis, they now term it as a transition, a mid-life transition.
Mental health experts say that transition is more appropriate because while it may involve some negative things like depression, it also offers potential for personal growth. It's important to recognize when the transition is turning into depression because professional help is needed.
Life Circumstances That Lead to a Mid-Life Crisis
Many life situations can lead to a mid-life transition. These include:
Doubts about one's career and achievements.
Questions regarding relationships.
Doubts about one's overall purpose in life.
Concerns about growing old and retiring and changes in the family structure.
These concerns can all be addressed, and all the questions. It might seem like it's easier said than done, but there are ways that you can turn these questions and worries into opportunities for growth.
Here are tips that you can use to cope with your mid-life transition:
Question the "shoulds" in your life. A midlife crisis is fueled by questions about one's choices in life. "I should be happily married by now." "I should have several children by now." Sit down and try to think about those "shoulds"  that are fueling your worries. Most of the time, you don't really believe in the external pressures forced on you.
Find something that you are passionate about. Many of those who undergo a midlife crisis feel a general lack of passion about the things that they are doing. Maybe you should look for something that really interests you and throw yourself into that.
Start a journal so you can explain how you feel. Usually, a mid-life crisis can be fueled by not knowing exactly what's wrong. Keeping a journal can help you explore your feelings.
Start developing a self-care habit. Try to look better each day and go for things that would pamper yourself. Those small things can make you feel better about yourself and help you see yourself in a different light.
People who go through a mid-life crisis usually feel that they are alone and that others don't and cannot understand what they are going through. This is a misconception because, more often than not, friends and family are more than willing to offer support and understanding. You will just have to reach out.
Just like with any other period of life, mid-life can be a chance for growth and development. It may take some effort to see things that way, but it will be worth it.
Comments
0 comments