3 Ways to Make Really Great Fried Chicken
Your fried chicken fix doesn't have to come from a take-out window. You'd be surprised how easy it is to make this popular comfort food at home.
You can make really great fried chicken that is crispy on the outside, moist on the inside and tastes great—and you don't need a commercial deep fryer to do it! Here are three simple and delicious methods: deep fried, oven fried and pan fried.
Method 1: Deep-Fried Chicken

For a true deep-fry, use a heavy pot or fryer that can tolerate high heat and can hold at least three inches of your chosen frying fat. Electric fryers are expensive and usually end up in your appliance graveyard. A heavy-duty pot, such as a Dutch oven, will do the trick with a lot less money and clutter.

This Copycat KFC™ Original-Style Chicken is one of the most popular recipes of all time. Just like the real deal, this DIY version is coated with an 11-ingredient seasoning mix.


Here's how to make it:

Fill your pot with about 3 to 4 inches of oil and heat to 350°F. Mix together the spice ingredients, then combine the spices with flour, frown sugar and salt.
Dip chicken pieces in egg to coat them, then transfer to the four mixture and dredge the pieces so that it's coated very well on all sides. More coating = more crunch!
Let the chicken pieces rest for a bit so the coating can absorb moisture and really adhere well to the skin of the bird.
Using long-handled tongs, gently place chicken pieces in the hot oil and fry in batches. Don't drop the chicken in or it may splatter. The chicken is done when a meat thermometer inserted into the thickest part of a piece reads 165°F. This will take about 12 to 14 minutes for breasts and wings, and a few minutes longer for legs and thighs.
Set the cooked chicken on a paper towel-lined plate to drain excess oil, and serve while hot.
Get the recipe »
Method 2: Oven-Fried Chicken
Oven-fried, un-fried, baked—whatever you call it, this lightened-up method for making crunchy Oven-Fried Buttermilk Chicken keeps a lot of what you love about the original.

By removing the chicken skin but keeping the bone, you retain the flavor of bone-in chicken while reducing the fat. For this recipe, we also soak the chicken pieces in a buttermilk bath prior to cooking to provide even more authentic fried chicken flavor. And crushed cereal helps keep that crunchiness of skin-on fried chicken even when baked (really!).


Here's how to make it:
Combine buttermilk and seasonings called for in recipe. Pat chicken dry and place the pieces in a large baking dish. Pour the buttermilk mixture over the chicken, then cover and refrigerate for 30 minutes.
Preheat the oven to 400°F. While the oven heats, crush 2 cups of cereal into crumbs. Combine the crumbs with salt and pepper in a shallow baking dish.
Remove chicken pieces from the buttermilk bath and coat one piece at a time. Make sure to get a good, even coating on every side.
Line a baking sheet with foil or parchment and place chicken in pan. Drizzle a bit of melted butter over the tops of each piece, and bake about 35 minutes until golden brown and crispy.
Get the recipe »
Method 3: Pan-Fried Chicken

This easy recipe for stovetop Korean Fried Chicken is our quickest method yet! For this fast and easy way to make fried chicken in a skillet (also known as pan-frying) we use boneless, skinless chicken tender pieces. The small size and lack of a bone means these pieces will cook through in just minutes, so you can enjoy your chicken even faster. 

Our quick take on Korean Fried Chicken gets its flavor from a few places. First, we combine the flour with cornstarch and season it with the spices called for in the recipe, next uur egg dip includes soy sauce, and finally, the pieces are finished with an easy Korean BBQ sauce that includes sesame oil and additional soy sauce. 

The secret to making this Korean Fried Chicken so crunchy and flavorful is to coat it twice in a seasoned flour mixture before cooking. You could also use this pan-fried method with other flavor profiles, like the 11-seasoning mix and plain egg dip called for in the first recipe. 

Here's how to make it:

Dip chicken pieces in the flour mixture, then egg mixture, and again in the flour mixture.
Heat vegetable oil in a skillet over medium-high heat. Reduce heat to medium and cook chicken in two batches for 5 to 7 minutes, turning once. When chicen is no longer pink in the center, transfer it to a paper towel-lined cookie sheet.
Brush with sauce as directed in the recipe and immediately sprinkle with sesame seeds.
Get the recipe » 
And that's it! Our three favorite methods for making fried chicken [/ingredients/meat/chicken], from traditional deep-fried chicken to lower-fat oven-fried to a quick stovetop pan-fried version that's ready in about half an hour. Depending on the flavor you're craving and how much time you have, any of these methods will give you great results.
Comments
0 comments
6 Healthy Foods You Should Always Have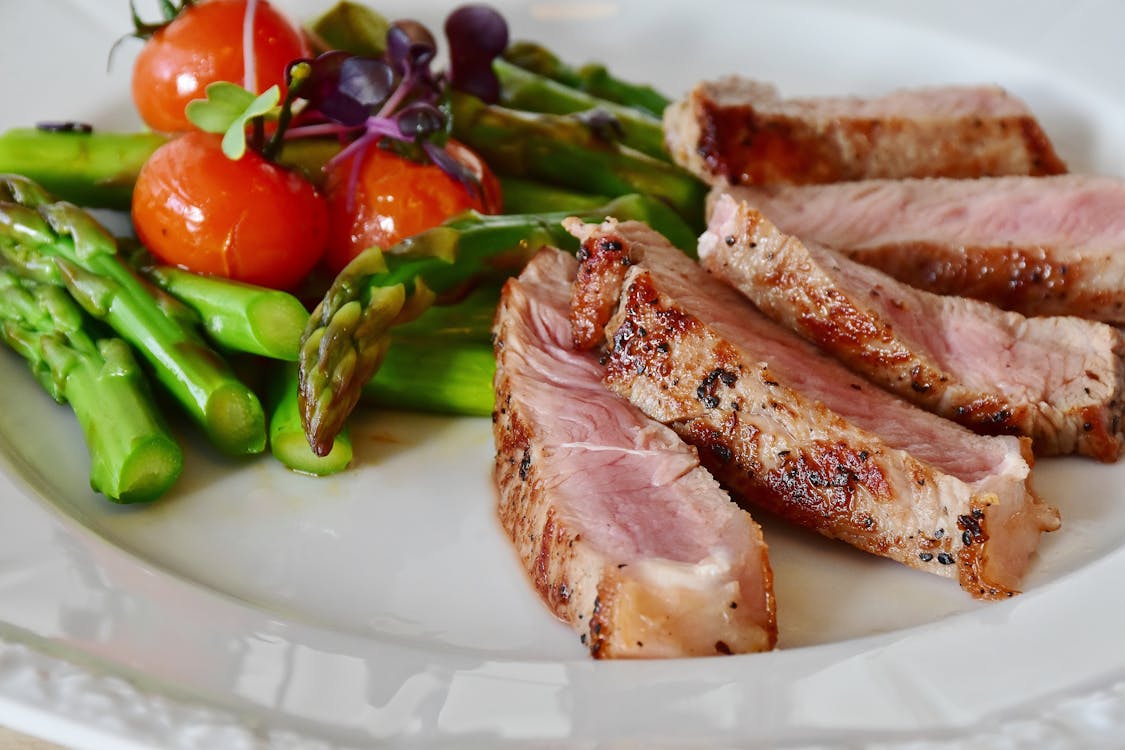 What's in your kitchen right now?
If someone raids your kitchen, what are the foods that they will find?
Do you have healthy foods stacked there, or are your cupboards overflowing with junk and unhealthy foods? You should be aware that if you want a healthier lifestyle, you need be very careful with what you eat. You need to stick to healthy foods whenever you can.
This is not as easy as it sounds. There are so many food choices out there that you may find it hard to pick the ones that are actually good for you. To help make things easier for you, we have listed six healthy foods you should always have in your kitchen.
Beans and Lentils
Beans and lentils are two of the most nutritious foods that you can eat. Not only that, but they also have very long shelf lives when dried. That is why they are highly recommended when you're looking for non-perishable food options.
Canned beans can be stored at room temperature for up to 5 years! If that's not enough for you, then you can go for dried beans. Those can last for up to 10 years. Talk about long-lasting!
Seeds and Nuts
Seeds and nuts also offer a lot when it comes to nutrition. They provide proteins, healthy fats, and fiber. They can also be kept in storage for a long time. Some types of seeds can last for up to 4 months.
Nuts and seeds can also be used as ingredients for different dishes. They can also be turned into butter that can be used as a spread.
Grains
Do you need dishes that are fast and convenient? Then you should go for grain-based dishes. Dishes like grain bowls, soups, and porridge are fast and easy to make. Grains are also very nutritious, which is why it is the staple foods for a lot of people around the world.
Frozen Vegetables and Fruits
Most fruits and vegetables are highly perishable. But if you buy frozen fruits and vegetables, you can still enjoy the nutritional benefits they bring in. While there may be some loss during the process of freezing, you can still get most of the nutritional benefits from fresh fruits and vegetables.
Honey
When archeologists were excavating the ancient pyramids in Egypt, they found pots within. When they checked the contents of the pots, they were found to be honey. What is even more amazing is that the honey contained in the pots was still edible!
You don't have to keep your honey for that long, but you can bet that it will last. Plus, honey is the perfect sweetener.
Apple Cider Vinegar
Apple cider vinegar is a versatile ingredient in the kitchen. Aside from being useful for cooking, apple cider vinegar is rich in healthy substances. It can also be used for killing harmful pathogens. There is also the belief that it can lower blood sugar levels.
These are just six of the foods that you should always have in your kitchen.
It's not enough that you should store these foods in your kitchen, though. You also need to prepare them to maximize the nutrients and the health benefits you can get from them.
Some ways of preparing food are healthier than others. That should be the topic of a whole other article.
Comments
0 comments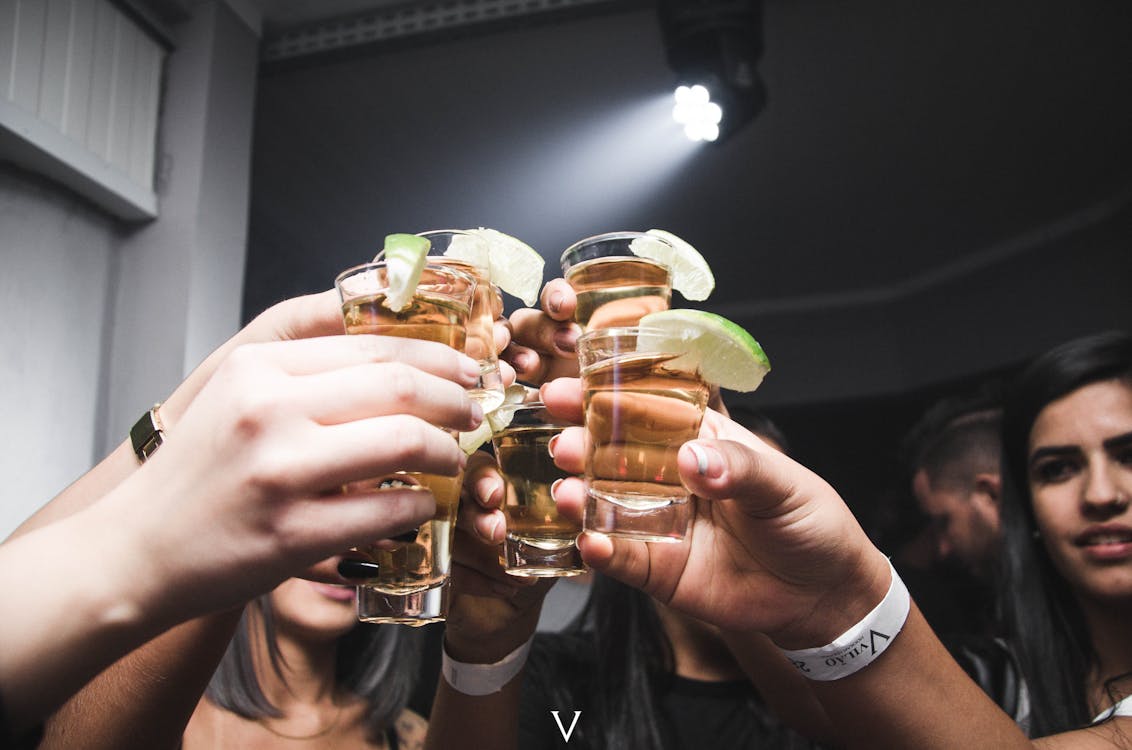 Drinking is a socially acceptable activity. People drink as a way to socialize, and some do so to relieve stress. Drinking is okay for most people, but it can go out of hand.
Drinking alcohol is very common. According to the National Survey on Drug Use and Health (NSDUH), in 2019, 85.6% of Americans who are 18 years old and older said they had consumed alcoholic drinks.
People who drink too often can become addicted to alcohol. That's the main problem with drinking. It doesn't end there. The more you drink, the more health issues will come up.
Health Risks of Drinking Alcohol
Aside from the possibility of getting addicted, alcohol poses other health risks as well. One of the most serious health risks posed by drinking is that of liver damage. It is your liver's job to flush out toxins from your body, and of course, alcohol is a very potent toxin.
If you drink too much alcohol too quickly, your liver may be unable to process it fast enough. Alcohol can also damage the cells of your liver. Drinking too much alcohol can also cause heart problems.
Alcohol can also damage the way that the brain works. Over time, drinking will affect the way that you think and make decisions.
Tips To Keep Yourself From Drinking
There's no question that drinking too much can cause health issues. So, if you're drinking too much, you should consider cutting back or even quit drinking altogether. To assist you, here are a few tips that you can use to help quit drinking.
Tip #1: Determine How Much and Why You Drink
The first thing for you to do is determine your actual relationship with alcoholic drinks. Why do you drink, and how much do you drink? You will need to answer those questions before you can resolve your drinking problems.
When you know the reason behind your drinking, you can explore ways on how to stop it.
Tip #2: Determine Your Action Items
You may be sure that you want to quit drinking, but you may be unsure how to go about it. So, you need to stop and think about how you will go about quitting your drinking. You will have to create a whole set of action plans that you can use.
Tip #3: Get Your Loved Ones Involved
It is not easy to quit drinking once you have developed a habit. You will need all of the help that you can get. So you need to get your loved ones involved. Talk to them about your plans. They will be more than happy to assist you.
You can also find communities and groups made up of people just like you trying to quit.
Tip #4: Change Your Environment
Sometimes drinking becomes part of the daily routine, and when that happens, it becomes automatic. To get out of that, you can change your setting to remove the drinking from your daily routine.
Tip #5: Get Fit
Being physically fit will give you the strength to resist the temptation to take a drink. So, try to exercise every day and prioritize self-care. You should also eat well-balanced meals. Taking care of yourself is the first step in stopping behaviors that can cause long-term harm, like drinking.
These are just five useful tips that you can use to stop drinking. If it's smoking that's your problem, then there are other steps that you need to take. Like drinking, smoking can also be an addictive behavior. You need to take action to stop it.
Remember, whatever unhealthy behavior you want to stop, you need to keep your body in top shape.
Comments
0 comments
5 Healthy Ways of Cooking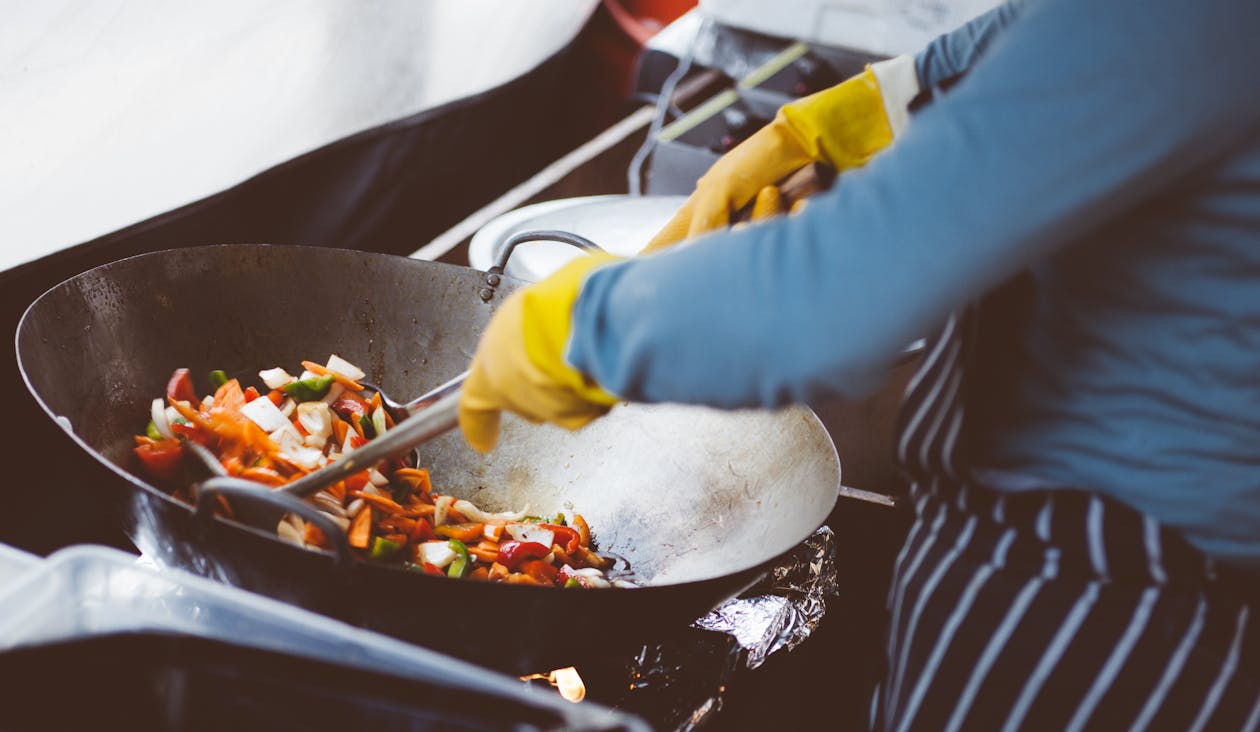 People are becoming more aware of healthy foods today. There is an increased awareness regarding healthy eating.
But if you want to get the most out of your food, you need to cook them in the healthiest ways possible. This article will discuss the best methods of cooking in terms of health.
Stir-Frying
Stir-frying is one of the healthiest ways of cooking that you can use. The idea behind stir-frying is to cook food at very high heat for a very short period. Because stir-frying is done very quickly, the food should be cut into very small pieces to ensure that it will be cooked.

When stir-frying, the ingredients should be constantly tossed to prevent them from sticking. You should use a wok for stir-frying because its shape is ideal for cooking the food at the bottom and them moving them easily to the side.
You can use pork, chicken, and vegetables for stir-frying. You can also use a bit of olive oil.
Broiling
You may have noticed that the healthy methods of cooking are also the simplest at the same time. For example, broiling, a very healthy cooking method, is also the easiest and simplest way to cook. It's all about exposing food directly to the heat of a stove.
Broiling is almost the same as grilling, except with broiling, the heat comes from the top. The heat should be constant, so all that has to be done is to move the food closer or further away from the heat. Broiling works best with pieces of meat.
It is the best way of cooking meat for those who are health-conscious.
Steaming
Steaming involves cooking a piece of food by placing it inside a vessel that is filled with steam. There are different ways of steaming. The more traditional one is putting the food inside the basket over boiling water. There are now modern steamers which can cook quickly.
Microwaving
Perhaps microwaving is the most convenient means of cooking. It's fast and easy to do. Microwaving is basically another form of steam. Microwave ovens work by heating the water molecules inside the pieces of food. Most of the time, microwaving is best with precooked food that just needs to be heated. However, other foods can be cooked by microwaving.
Pressure Cooking
The best thing about pressure cooking is that it retains the vitamins and minerals. There is very little loss involved with this type of cooking. This requires a special kind of cooker which keeps the steam generated when cooking. There is no need to oil when pressure cooking. Food cooked using this method mainly retains its flavor and richness.
There are several types of pressure cookers that are available now. You should use the spring-valve type since it is the easiest one to use.
These are the healthiest cooking methods that you can go for. Other healthy cooking methods are currently available, but these should put you on the right track.
It takes a great effort to be healthy. You need to make changes with your lifestyle from doing exercises to how you prepare your food.
Comments
0 comments