3 Ways to Make Really Great Fried Chicken
Your fried chicken fix doesn't have to come from a take-out window. You'd be surprised how easy it is to make this popular comfort food at home.
You can make really great fried chicken that is crispy on the outside, moist on the inside and tastes great—and you don't need a commercial deep fryer to do it! Here are three simple and delicious methods: deep fried, oven fried and pan fried.
Method 1: Deep-Fried Chicken

For a true deep-fry, use a heavy pot or fryer that can tolerate high heat and can hold at least three inches of your chosen frying fat. Electric fryers are expensive and usually end up in your appliance graveyard. A heavy-duty pot, such as a Dutch oven, will do the trick with a lot less money and clutter.

This Copycat KFC™ Original-Style Chicken is one of the most popular recipes of all time. Just like the real deal, this DIY version is coated with an 11-ingredient seasoning mix.


Here's how to make it:

Fill your pot with about 3 to 4 inches of oil and heat to 350°F. Mix together the spice ingredients, then combine the spices with flour, frown sugar and salt.
Dip chicken pieces in egg to coat them, then transfer to the four mixture and dredge the pieces so that it's coated very well on all sides. More coating = more crunch!
Let the chicken pieces rest for a bit so the coating can absorb moisture and really adhere well to the skin of the bird.
Using long-handled tongs, gently place chicken pieces in the hot oil and fry in batches. Don't drop the chicken in or it may splatter. The chicken is done when a meat thermometer inserted into the thickest part of a piece reads 165°F. This will take about 12 to 14 minutes for breasts and wings, and a few minutes longer for legs and thighs.
Set the cooked chicken on a paper towel-lined plate to drain excess oil, and serve while hot.
Get the recipe »
Method 2: Oven-Fried Chicken
Oven-fried, un-fried, baked—whatever you call it, this lightened-up method for making crunchy Oven-Fried Buttermilk Chicken keeps a lot of what you love about the original.

By removing the chicken skin but keeping the bone, you retain the flavor of bone-in chicken while reducing the fat. For this recipe, we also soak the chicken pieces in a buttermilk bath prior to cooking to provide even more authentic fried chicken flavor. And crushed cereal helps keep that crunchiness of skin-on fried chicken even when baked (really!).


Here's how to make it:
Combine buttermilk and seasonings called for in recipe. Pat chicken dry and place the pieces in a large baking dish. Pour the buttermilk mixture over the chicken, then cover and refrigerate for 30 minutes.
Preheat the oven to 400°F. While the oven heats, crush 2 cups of cereal into crumbs. Combine the crumbs with salt and pepper in a shallow baking dish.
Remove chicken pieces from the buttermilk bath and coat one piece at a time. Make sure to get a good, even coating on every side.
Line a baking sheet with foil or parchment and place chicken in pan. Drizzle a bit of melted butter over the tops of each piece, and bake about 35 minutes until golden brown and crispy.
Get the recipe »
Method 3: Pan-Fried Chicken

This easy recipe for stovetop Korean Fried Chicken is our quickest method yet! For this fast and easy way to make fried chicken in a skillet (also known as pan-frying) we use boneless, skinless chicken tender pieces. The small size and lack of a bone means these pieces will cook through in just minutes, so you can enjoy your chicken even faster. 

Our quick take on Korean Fried Chicken gets its flavor from a few places. First, we combine the flour with cornstarch and season it with the spices called for in the recipe, next uur egg dip includes soy sauce, and finally, the pieces are finished with an easy Korean BBQ sauce that includes sesame oil and additional soy sauce. 

The secret to making this Korean Fried Chicken so crunchy and flavorful is to coat it twice in a seasoned flour mixture before cooking. You could also use this pan-fried method with other flavor profiles, like the 11-seasoning mix and plain egg dip called for in the first recipe. 

Here's how to make it:

Dip chicken pieces in the flour mixture, then egg mixture, and again in the flour mixture.
Heat vegetable oil in a skillet over medium-high heat. Reduce heat to medium and cook chicken in two batches for 5 to 7 minutes, turning once. When chicen is no longer pink in the center, transfer it to a paper towel-lined cookie sheet.
Brush with sauce as directed in the recipe and immediately sprinkle with sesame seeds.
Get the recipe » 
And that's it! Our three favorite methods for making fried chicken [/ingredients/meat/chicken], from traditional deep-fried chicken to lower-fat oven-fried to a quick stovetop pan-fried version that's ready in about half an hour. Depending on the flavor you're craving and how much time you have, any of these methods will give you great results.
Comments
0 comments
6 Secrets of Asian Diet That You Should Try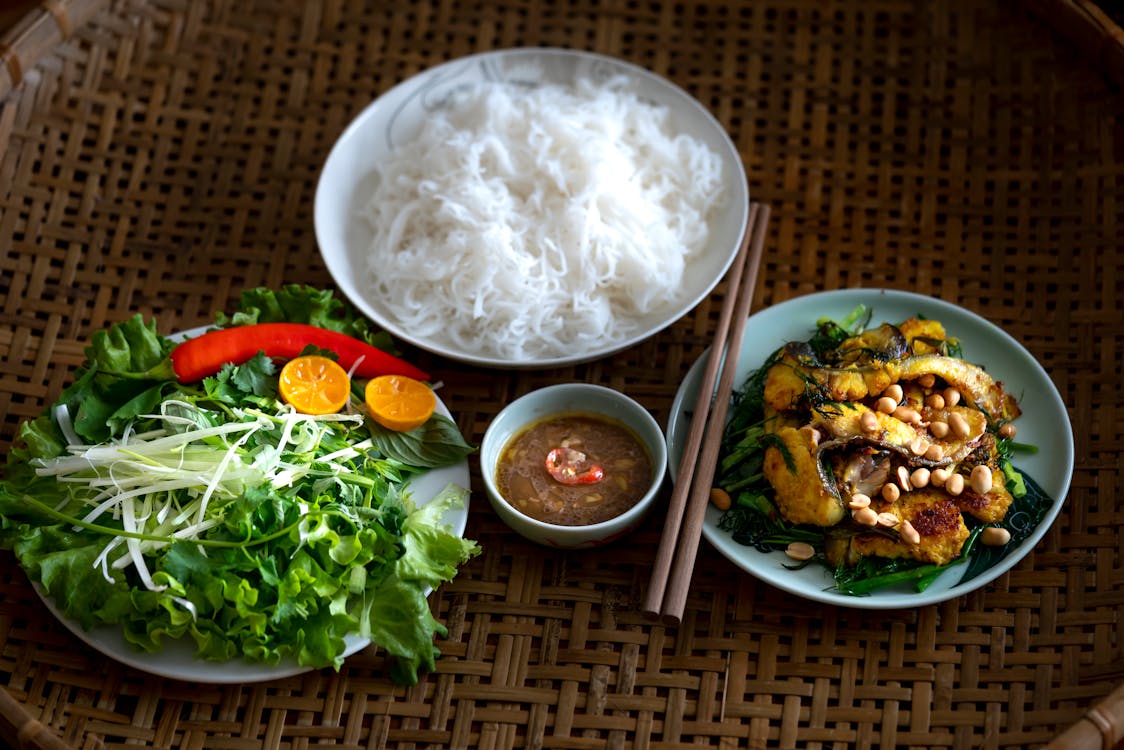 According to the Centers for Disease Control and Prevention (CDC), the prevalence of obesity in the United States was 42.4%, and that was back in 2017~2018. That's a very concerning piece of statistic because obesity has been linked to numerous health problems.
There are several factors to blame for the prevalence of obesity today, but one of the main reasons is the diet followed by most people. To put it simply, people are not eating healthy.
One possible solution to the obesity problem is for people to explore the Asian diet.
Secrets of the Asian Diet
Obesity is not that prevalent in Asia. In places like Japan, people tend to live very long lives. It has something to do with the diet that people follow. If you want to reap the benefits of the Asian diet for your health then here are some of its secrets that you should be aware of.
Secret # 1: Use Smaller Bowls and Plates
Don't use large plates and bowls when you are eating. Asians mostly use smaller serving vessels for their meals, which translates to smaller portions and fewer calories. Finish what's in your first bowl, then stop and decide if you really want to eat more.
Secret # 2: Use Less Oil
One of the reasons why the western diet is so unhealthy is because it relies too much on frying foods. While it is okay to eat fried foods from time to time, eating them on a daily basis can be a problem. The Asian diet does not rely too much on fried foods, and you should seriously consider that for your diet.
Secret # 3: Don't Eat Until You Are Full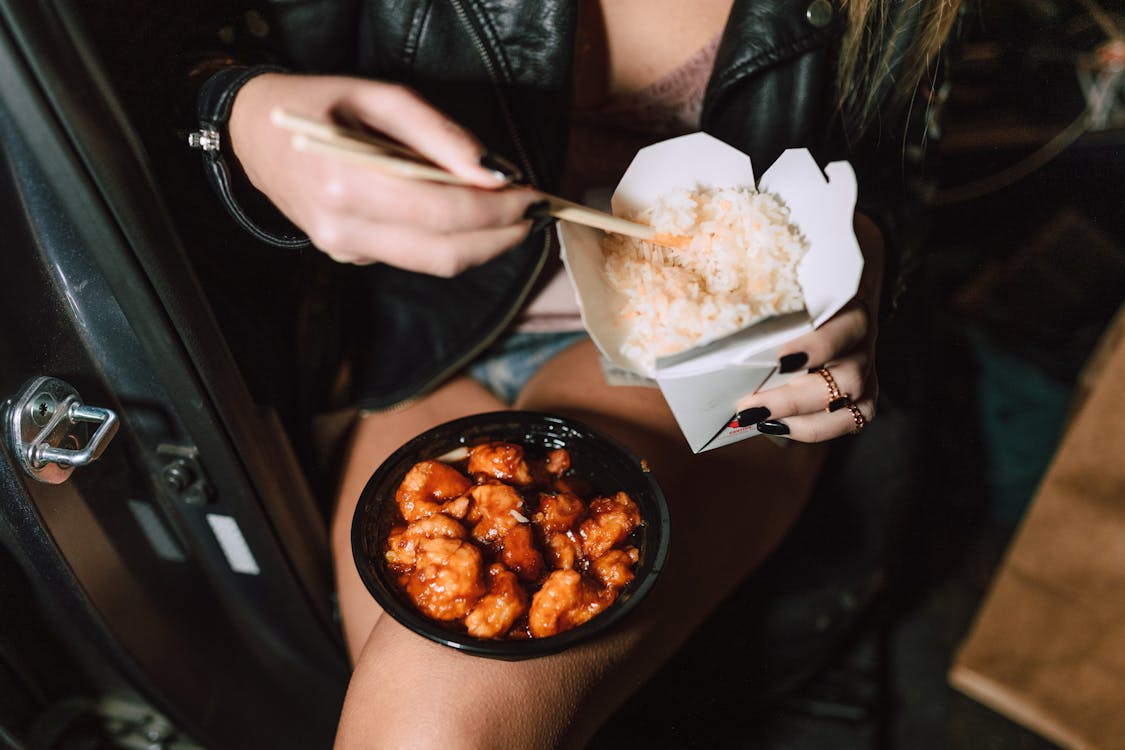 This is a very good practice that originated from China which can prevent you from overeating. According to this concept, you should stop eating once you feel that you are 80% full. There is some scientific truth behind this concept because the brain does not recognize right away that your stomach is already full, which is why people have a tendency to overeat.
Secret # 4: Cook Your Vegetables
Asians rarely eat raw vegetables. There are two reasons for that. The first reason is safety. Raw vegetables may have contaminants that can make you sick. Cooking them removes that possibility. Also, cooked vegetables are easier to digest than raw ones. Eating raw vegetables can slow down the metabolism of the body, which can lead to weight gain.
Secret # 5: Eat Lots of Grain
Asians love eating rice, wheat, and other types of grain. But they don't just eat rice; they also have a wide variety of rice that they include in their diet. Each variety has its own nutritional value and you can really benefit from eating as many varieties as you can.
Secret # 6: Go for Less Meat
The western diet emphasizes meat, and while that has its benefits, too much of that can be a bad thing too. Follow the Asian diet that emphasizes grains and vegetables.
This does not mean that you only have to cook or eat Asian dishes. The idea is to follow the healthy ideas connected with the Asian diet.
Comments
0 comments
8 Coffee Myths and the Truth About This Popular Beverage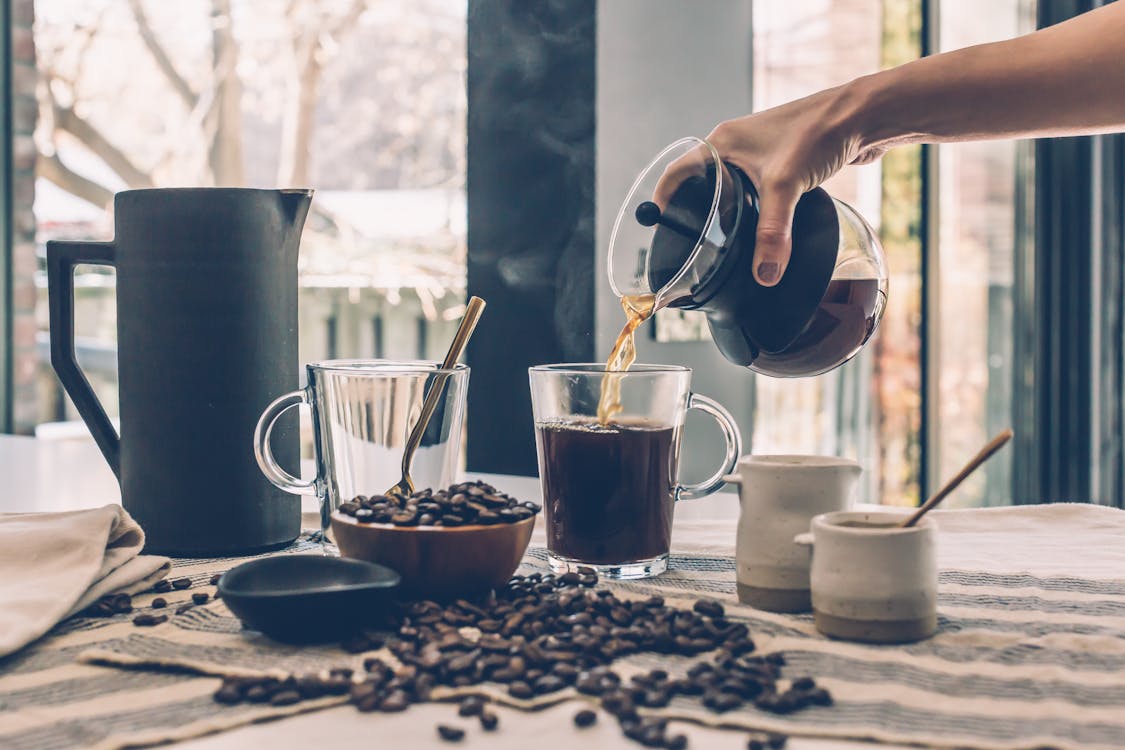 Around 64% of American adults drink coffee on a daily basis. That's a lot of coffee, and Americans are not alone in loving this beverage. During the 2020-2021 period, 60-kilogram bags of coffee were used around the world.
Because coffee is so popular, people have a lot of beliefs about it and its effects. It's inevitable that some of the things that people believe in about coffee are wrong.
Here are 8 coffee myths that you should stop believing now:
Myth 1: Drinking coffee in the afternoon will lead to insomnia.
Yes, caffeine can keep your drowsiness away, but if you drink coffee in the afternoon, most of the caffeine in it should have been processed out of your body within four to seven hours after drinking it. That means if you drink coffee at around 3 in the afternoon, it should not affect your sleep.
Myth 2: You need boiling water on the coffee grounds.
If you use boiling water when making your coffee, the bitter oils contained in the grounds will also be extracted. Sometimes, the bitter taste of a coffee drink can be attributed to water that is too hot.
Myth 3: Coffee reverses the negative cognitive effect of alcohol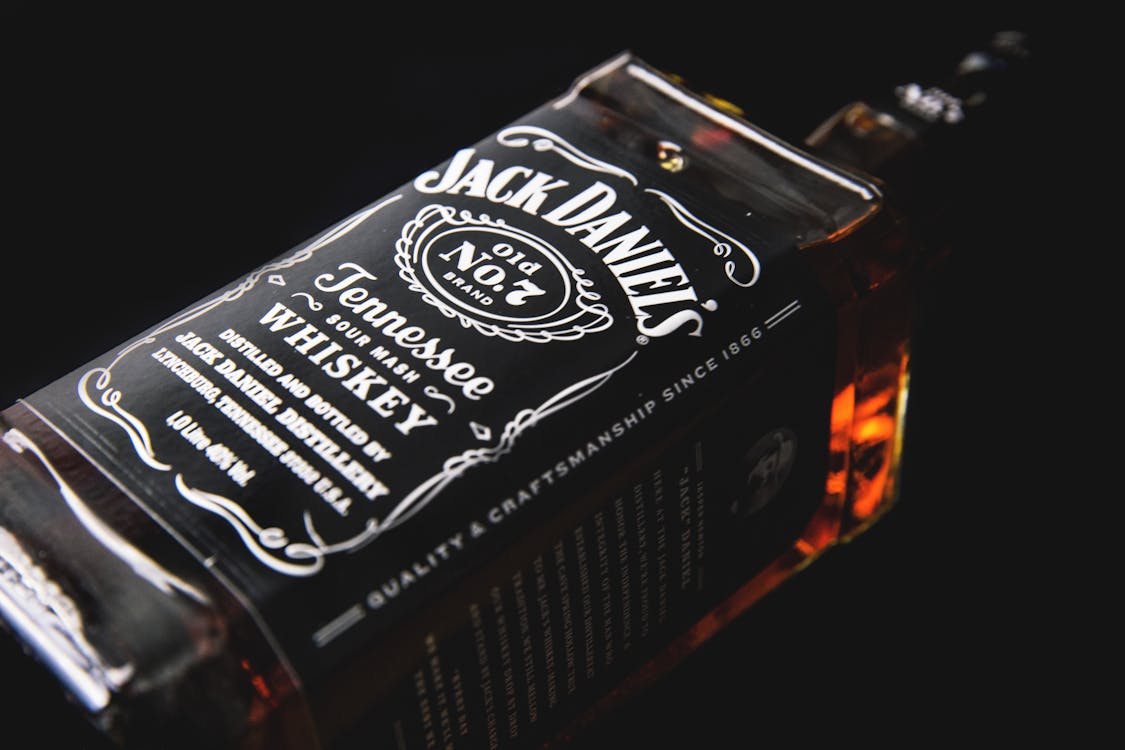 This is one of the most prevalent myths regarding coffee and arguably the most disappointing one. While it can make a drunk person more alert, it will not sober him up. This can potentially lead to a more dangerous situation in which an intoxicated person might feel alert and capable of handling tasks like driving.
Myth 4: Coffee helps in weight loss.
Caffeine can increase your metabolism but only to such a slight degree that it's negligible. Caffeine can also decrease your appetite, but that effect is only short-term.
Myth 5: Coffee can stunt growth.
This myth has been around for a long time, and it really has no scientific basis at all. But like other myths that have been around for a long time, a lot of people believe it without really checking the truth.
Myth 6: Caffeine can be highly addictive.
You can develop a slight addiction to caffeine, but it's not as bad as other substances. Caffeine withdrawal symptoms should only last for a day or two, and you may not even notice them.
Myth 7: Pregnant women should never drink coffee.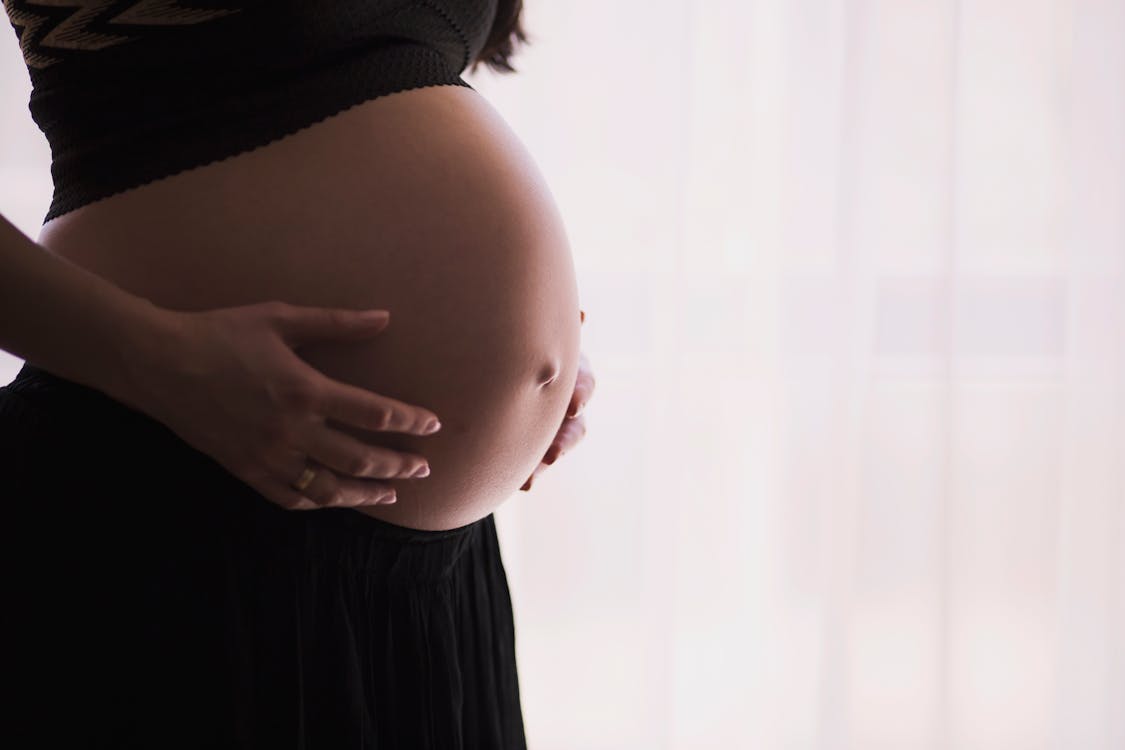 This one is kind of controversial, and it has coffee lumped together with alcoholic beverages. Experts actually advise pregnant women to 200 milligrams of caffeine each day which would be about a cup. It's more of a personal choice because there is no solid evidence yet that caffeine is harmful to the baby.
Myth 8: All Coffee Are the Same
Some claim that all types of coffee are the same when it comes to alcohol content. That's simply not true because some types have more caffeine content than others.
Tell your friends about these myths as well so they can be informed.
Comments
0 comments
Nature's Wonders: The Best Foods For Your Lungs
There is nothing scarier than the truth. In fact, the World Health Organization reported that around 235 million people are suffering from asthma, and 234,000 have lung cancer each year. Whether they smoke or not, the statistics don't lie.
However, there is only one thing that matters most. Everyone needs to take good care of their lungs. That being said, diet is one of the major factors to optimum respiratory health. There are countless studies about foods that protect the lungs from certain diseases.
One of the best things I found out while writing this article is, some foods can reverse the effects of smoking. However, you must always keep in mind that there are foods that have opposite effects.
We hope that after you read this content, you will include these foods into your diet. Let's get going.
Tomatoes
The John Hopkins University researched in 2017, wherein they analyzed the lungs of people who used to smoke and how their diet affects their recovery. What they found out was quite astounding as it's amusing. They found out that tomatoes can accelerate the recovery of the lungs.
Additionally, tomatoes can prevent the damage from getting worse. Even better, tomatoes don't just help smokers but everyone who eats them. That's because, according to the American Lung Association, as people age, the lungs naturally start to decline. It starts at around age 35 because the diaphragm and the inner tissues start to get weaker.
However, they found out that eating tomatoes several times a week can help delay this process.
Pistachios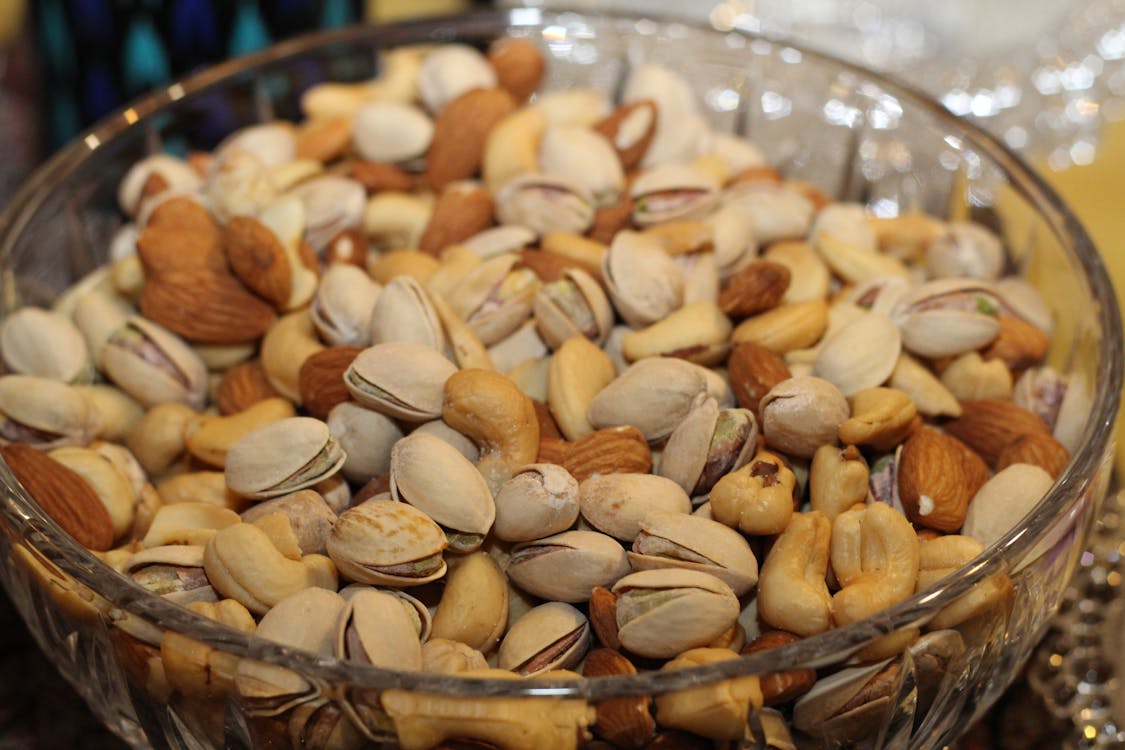 Be careful if you are allergic to nuts. Pistachios have many amazing benefits for the lungs. In fact, a study from the American Association for Cancer Research reported in 2009 that pistachios could reduce the risk of lung cancer.
According to Dr. Ladia Hernandez, a researcher from the University of Texas said that one compound has been effective at guarding the lung against lung cancer. That compound is gamma-tocopherol. Surprisingly, pistachios are rich in gamma-tocopherol and vitamin E.
She advised two ounces or ¼ cup of pistachios a day is enough to keep your lungs healthy.
Carrots
Carrots had some major scrutiny in 2008 after a study in Cancer that said beta-carotene supplements could increase the risk of lung cancer. However, there are new studies that believe those claims. One of the most prominent is research from 2017 that reported eating carrots can lower the chances of lung cancer.
The study concluded that vitamin C and carotenoids in carrots are nutrients that effectively guard the lungs against diseases and cancer. In fact, it contradicted the previous study as they find out that high amounts of beta-carotene can reduce the risk of cancer.
Broccoli
Here's an interesting find. In 2011, researchers from John Hopkins University reported that oxidative stress could lead to COPD. Likewise, they found out that COPD patients are low in antioxidants. So, they tried to replenish that nutrient with broccoli.
Broccoli contains sulforaphane, an antioxidant that has seen great results in reducing COPD markers in mice. Dr. Shyam Biswal of Bloomberg School said broccoli could also clean the bacteria in the lungs with the compound sulforaphane.
That means eating broccoli will help clean your lungs, especially if you have COPD.
Cayenne Pepper
Surprised? Let's continue. Cayenne contains a compound called capsaicin. Capsaicin is the same compound that gives cayenne its spiciness. However, it has another amazing benefit. According to Dr, Farshad Fani Marvasti, from the University of Arizona that cayenne can vitalize secretions in the lungs.
These secretions are responsible for the opening of airways while protecting the lungs at the same time. Likewise, further research in Experimental Biology found out that capsaicin is effective in slowing down the spread of lung cancer. However, there is no proof that cayenne can be a form of cancer treatment but can lower inflammation.
Garlic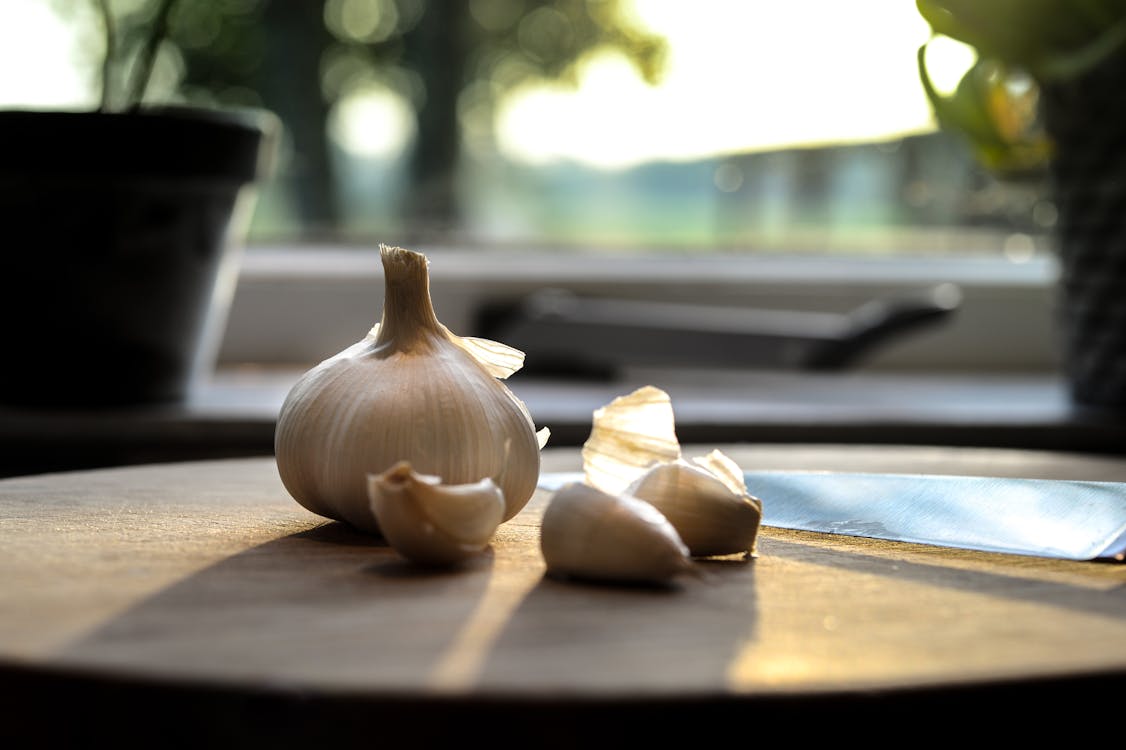 Garlic might be effective in eliminating dangerous lung bacteria. That's according to research in PloS One in 2013. They tested allicin, a chemical present in garlic. They found out that it stopped the growth of infectious bacteria that can cause major lung infection.
In 2016, scientists from the University at Buffalo found that eating garlic can lower the risk of lung cancer in participants. Likewise, a similar study conducted by Chinese scientists reported that eating garlic lowered the risk of lung cancer by 44%.
Onion
Although onions have the notoriety for making people cry, it's actually good for your lungs. A research conducted by Penn State University found that onions contain anti-inflammatory compounds that could ease the symptoms of asthma.
Another study conducted in 2019 by the Scientific Reports reported that red onions could relieve allergy. However, they saw an exception in pickled onions. In fact, scientists found out in a 1990 research that Spanish pickled onions can cause inflammation in asthma. That was credited to the high sulfur dioxide and acidity.
Apples
I'm sure you've heard the phrase, "an apple a day keeps the doctor away." However, you can say an apple a day keeps the pulmonologist away. Well, that's just the conclusion from the John Hopkins study. In their European Respiratory Journal, scientists found that eating apples for over ten years have reduced the onset of lung disease.
It can also help reverse the damage done by smoking, according to Vanessa Garcia-Larsen, the lead author of the research.
Moreover, in 2000 scientists from London found that eating apples five times a week can help improve the health of the lungs. They credit it to the apple's abundance of vitamin C and antioxidants that help clean the body.
Turmeric
Have you heard about curcumin? It's the compound that gives turmeric the yellow-orange color. However, the benefits don't end there. That's because an animal study in Carcinogenesis found that curcumin's anti-inflammatory capabilities can stop the development of COPD and lung cancer.
Moreover, another study from 2007 reported that curcumin has protective capabilities. In fact, it could guard against lung injury, oxidative stress, and respiratory toxins.
Green Tea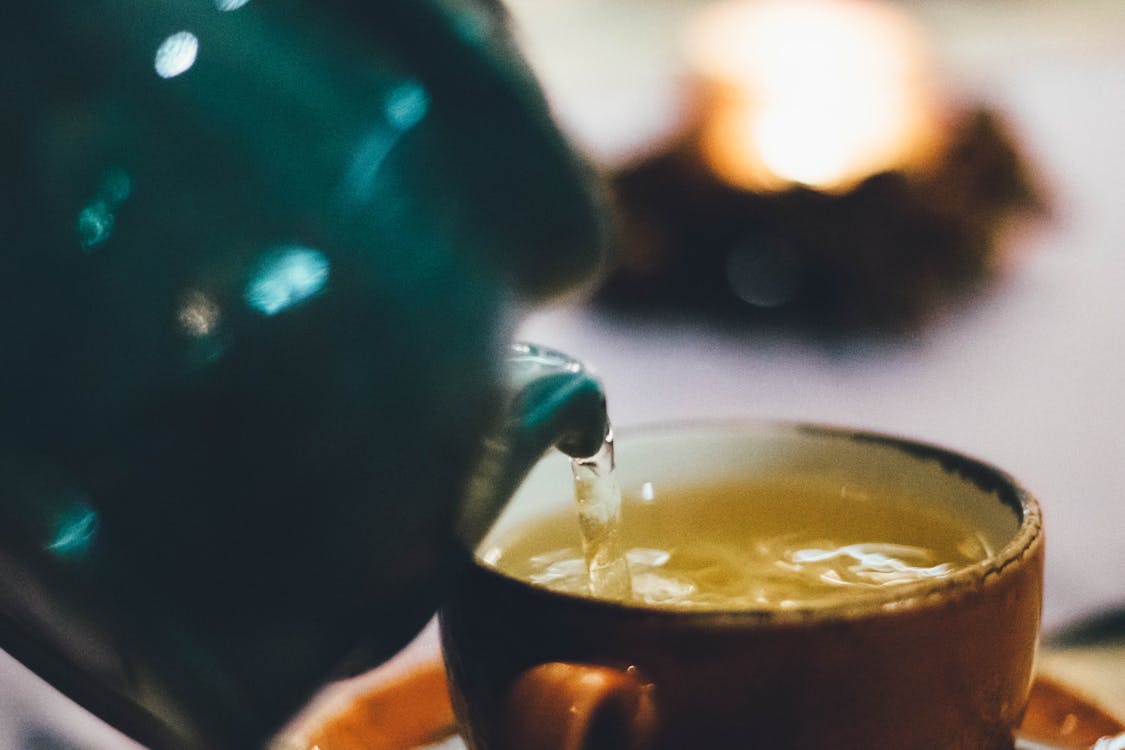 Green tea contains a high amount of antioxidants. In fact, it's so high that it could possibly protect the lungs. Additionally, in 2007 a review by Evidence-Based Complementary and Alternative Medicine reported that green tea could delay lung cancer in smokers.
Interestingly, six years after it was backed by another study in Carcinogens. According to the study, green tea contains EGCG, which is effective in fighting cancer.
Flaxseeds
Flaxseed has shown significant results in animal experiments. A study conducted by the Journal of Pulmonary & Respiratory Medicine reported that mice consuming flaxseed have less oxidative stress in their lungs. Another competent study by the Cancer Prevention Research said that flaxseed could stop the growth of tumors in the lungs.
Moreover, flaxseed has also shown promising results with other diseases like pulmonary fibrosis.
Ginger
Ginger has many benefits when it comes to the optimal function of the lungs. The American Journal of Respiratory Cell and Molecular Biology noticed that ginger cleared airways in animal studies, relaxes the muscles, and allows mucus to flow, allowing people to breathe easily and efficiently.
In 2018, Turkish scientists found that ginger can also heal lung damage caused by inflammation. They reported that ginger could stop bronchopulmonary dysplasia from spreading.
Comments
0 comments