13 Makeup Tips For Older Women
Ladies, remember this: beauty does not have an age restriction. But when you enter your 40s, your skin will go through some rather dramatic changes, most of which are related to the loss of collagen and elasticity. While these changes are inevitable and aging is completely natural – the main trick to aging gracefully is to embrace it. If you're in your 40s, you can still maintain a youthful appearance with the right makeup choices and application techniques (besides investing in a good skin care routine, and maintaining a healthy diet and exercising regularly.) Read on to find out all you need to know about makeup for women over 40.
Let's begin with the basics. Here's what you must absolutely remember:
Once you're in your 40s, it's crucial to choose the right skin care regime and makeup. It's a transitioning period for your body and skin, and it's about time you switch up your beauty routine. These are a bunch of makeup products and tools that will help you enhance your features and look the best version of yourself.
1. Hydrating Primer
A primer does for your skin what lingerie does for your figure – it smoothens, conceals, flatters, and holds things in place, so that everything you put on top of it looks even better. Whether you want to blur out the appearance of fine lines and wrinkles or minimize the appearance of pores or even out your skin tone, all you need is a good primer. Mature skin needs extra moisture and hydration to achieve a healthy-looking complexion.
Expert Tip
Make sure you prep your face before applying any makeup using either a hydrating primer or a balm – anything that soothes your skin. By doing so, you'll have to use less makeup, and it'll also blend far more seamlessly on well-hydrated skin.
What We Recommend
Smashbox Photo Finish Foundation Primer
Korres Anti-Aging Primer
Olay Anti-Wrinkle Firm and Lift 2-in-1 Moisturizer and Anti-Aging Primer
2. Foundation
It's essential to use the right foundation as we age – it can take years off your face. Never settle for a foundation that settles into your wrinkles and fine lines. When it comes to mature skin, a foundation formula that is suitable for dry complexions and leaves skin even and supple without emphasizing fine lines is your holy grail. Learn to love a good luminous foundation for a lifting effect. If you're worried about shine, simply powder your T-zone.
Also, did you know that skin grows more pallid as you age? You can add life back into your skin with a slightly warmer tone of foundation (or mix an exact-match shade with the next darkest shade.)
Expert Tip
Blending is key – it's the main secret to a flawless-looking base because there are no harsh lines that you're left with. Also, less is more, and we can't stress upon this one enough.
What We Recommend
La Mer The Treatment Creme Foundation
Neutrogena Healthy Skin Anti-Aging Perfector
Estee Lauder Perfectionist Youth-Infusing Serum Makeup SPF 25
3. Concealer
The perfect concealer can have you looking like you had a full 8 hours of quality sleep. What you need to cover those dark circles, spots and blemishes is a creaseless concealer that lasts all day long. Since skin is much drier around the eyes in your 40s, it's best to choose a concealer with a more liquidy consistency than a heavier stick or even a waterproof formula (these tend to settle and dehydrate your skin.)
Expert Tip
To keep your concealer from grabbing attention to wrinkles or crow's feet, apply it only on the inner halves of your under-eye area to cover up the darkness.
What We Recommend
NARS Radiant Creamy Concealer
Urban Decay Naked Skin Weightless Complete Coverage Concealer
Maybelline New York Instant Age Rewind Eraser Dark Circles Concealer + Treatment
4. Blush
Blush is essential for your beauty routine. Want to know why? It instantly adds a radiant, healthy glow in one quick sweep. When it comes to wearing blush – ditch anything that's too frosty. Peachy/pink shades are perfect for all skin tones and can be worn day or night.
Even if you like to keep your makeup routine to a minimal, skipping blush will wash you out and make you look older. On the other hand, a gentle sweep will add a warm, healthy glow and make a huge difference.
Expert Tip
A common mistake lot of us make is applying blush too low on the cheeks. Begin applying the product at the height of the apple of your cheek and blend it upwards and back to define and lift your features. Add some highlighter to your cheekbones and the tip of your nose for some definition.
What We Recommend
Nars Orgasm Blush
NYX Rouge Cream Blush
Bobbi Brown Pot Rouge for Lips & Cheeks
5. Eyebrow Kit
As we age, our eyebrows tend to get sparse and lose their shape. It's a fact that fuller, shaped brows give your face a more youthful look while giving it structure. Also, to make your eyes really stand out, you need to pay attention to those brows. A good eyebrow pomade or a pencil is the best thing to fill in gaps and make your sparse eyebrows appear fuller.
Expert Tip
First of all, put your tweezers away and invest in an eyebrow growth serum. Fill in your eyebrows with gentle hair-like strokes to fake naturally dense and balanced brows. Be careful to not overdo it with your eyebrow product and end up with cartoonish brows.
What We Recommend
Anastasia Beverly Hills Brow Wiz Pencil
A.C Great Brows All-in-One Brow Kit
Bobbi Brown Natural Brow Shaper
6. Eyeliner, Eyeshadow, And Mascara
The right eye makeup techniques can make you look younger and take off years from your face. If you always look tired no matter how much sleep you get, use a double-duty concealer – choose a shade with yellow undertones to conceal dark circles and highlight the area. When it comes to eyeshadow hues, go for warm, matte tones – mocha bases and peachy oranges will create the illusion of being well-rested. A good gel eyeliner, with a line that's drawn as close to your lashes as possible, helps create the illusion of a thicker, darker lash line. Finally, curling your lashes and applying mascara will create definition and add depth to your eyes.
Expert Tip
Stay away from shimmery eyeshadows and cool-toned browns and greys as these hues will make your eyes look tired.
What We Recommend
Viseart Eyeshadow Palette 01: Neutral Matte
Bobbi Brown Long-Wear Gel Eyeliner
Jane Iredale Purelash Lengthening Mascara
7. Lipstick
Lipstick is the best way to finish off just about any look. One swipe of color can add so much life to your face and make you look polished. As we age, we tend to get lines around the mouth area, and you need to adopt a different lipstick application technique.
Here's how you can apply lipstick with perfection in your 40s:
Exfoliate your lips well to get rid of all the dead skin, so you're left with smooth lips.
Hydrate your lips using a moisturizing lip balm and let the formula absorb into your lips. Wait it out and wipe away any excess lip balm using a towel or a wipe.
You can add a tiny dab of concealer on your lips if they're pigmented.
Use a lip liner pencil that matches your chosen color to lightly fill the mouth shape to prevent your lipstick from bleeding.
Apply your lipstick straight from its bullet in a single application.
Expert Tip
Don't be afraid to try bold colors. Just because you've entered your 40s doesn't mean you will need to stick to neutral shades. There's a shade for everyone, and it all depends on your personal preferences.
What We Recommend
Bobbi Brown Lip Color Lipstick
Covergirl Colorlicious Lipstick
Clinique Long Last Lipstick
Tutorial: The Natural, Everyday Look
Now that you know what products you'll need and how you can make the most of them, here's a simple tutorial for an everyday look that you can pull off to enhance your best features.
1. Prep Your Skin
Moisturize your skin well with a hydrating, lightweight moisturizer. The Clinique Dramatically Different Moisturizing Gel is a wonderful option for a hydrating, non-greasy product.
Add SPF to your routine for healthy skin and prime your face.
2. Apply Foundation
Use a brush or a beauty blender to apply your foundation formula. Blend it well until you don't see any harsh lines or streaks for a flawless finish.
3. Time To Conceal
Use a luminizing concealer to cover dark circles. Focus on the inner corners since there's more darkness in this area. Gently blend it with a blending sponge in the same motion you apply your eye cream – from the outer corner, working inward.
4. Do Your Eyeshadow
Choose a neutral eyeshadow palette and apply the hues using a flat eyeshadow brush. Pull the color towards the outer corner of the eye to lift it. Also, add a transition color to the crease line to give more definition to your eyes.
5. Add Some Color
Use a peachy or pink-toned cream blush on the apples of your cheeks and blend it out well for a soft, dewy effect.
6. Apply Lip Gloss
Apply a soft, sheer lip gloss to finish the look.
A little bit of makeup, applied using the right techniques, can help you turn back the clock. Remember – your skin is constantly changing and this means your beauty arsenal should also transform every few years. Besides that, it's so important to live a healthy lifestyle and follow a nutritious diet to stay fit and also look younger. Do you have any personal favorite makeup tricks and techniques? Do let us know in the comments section below.
Comments
0 comments
6 Surprising Natural Ingredients That Are Good for Your Skin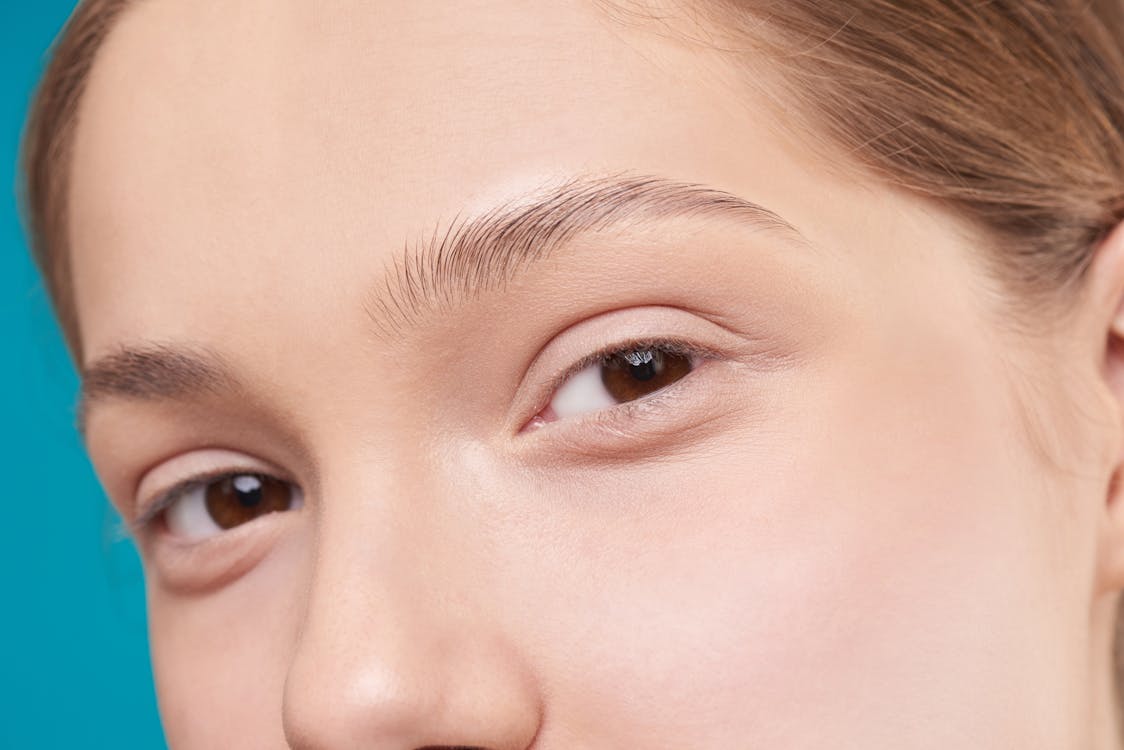 How do you take care of your skin?
If you buy skincare products, you need to buy it and make sure it does not have harsh chemicals. The harsh chemicals used on some skincare products can break through the barriers of your skin and cause more harm than good.
Natural Ingredients
If you want to be sure about the safety of what you are using on your skin, you should stick to natural ingredients. To give you a clearer idea of what you should use, here are some natural ingredients that are good for your skin. Some of these ingredients might surprise you.
Coconut Oil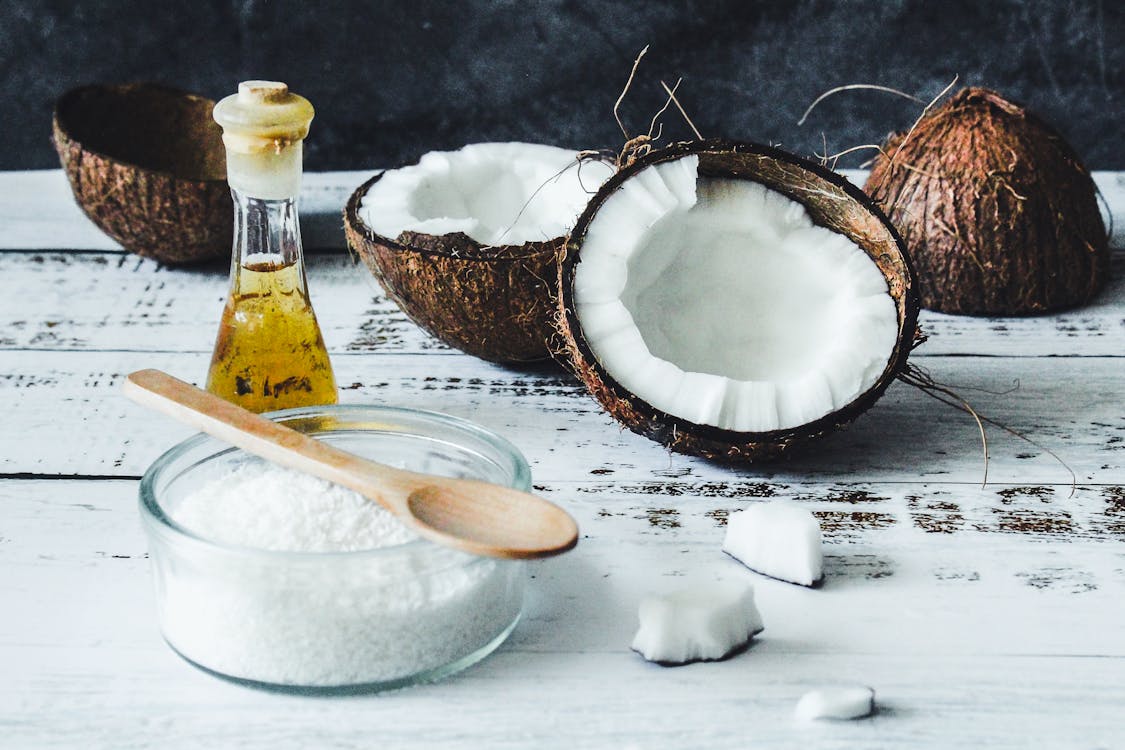 Coconut oil is arguably the most popular natural skincare ingredient in use today. One of the things that make coconut oil is very versatile. You can apply it topically and you can ingest it. You can still get the benefits from it. It can help in removing dead skin cells and also fortify your skin. It's also excellent for the hair and many hair care products have it as an ingredient.
Tea Tree Oil
Tea tree oil has a long history of being used for treating skin problems. It is good for treating breakouts, redness, and inflammation. It is a natural anti-microbial, and anti-inflammatory ingredient. It can be applied directly to the skin.
Grape Seed Oil
Grapeseed oil is a common food ingredient. What you may not realize is that it has excellent qualities for skincare as well. This oil is extracted from the seeds of grapes after they have been processed for wine. This oil is also effective an antioxidant which is why it is so good for the skin. One of the best things about grape seed oil is that it does not clog pores so it can be used on almost any skin type.
Rose Water
Rosewater is not just fragrant and relaxing but is also useful for skincare. If you are looking for a natural treatment for irritated skin then rose water should be the first thing you should try. Rosewater contains vitamins and is an excellent antioxidant.
Apple Cider Vinegar
Apple cider vinegar contains a powerful acetic acid that makes it perfect for cleansing your skin. It can kill fungi, bacteria, and other pathogens that can be found on your skin.
Sea Salt
Don't be surprised, but sea salt can actually be beneficial for your skin. Sea salt is very rich in minerals that are very good for the skin. Those minerals include potassium, calcium, and magnesium. Those minerals are needed by your skin cells. Sea salts can be applied topically and can be used with some natural facial scrub. You can mix it with honey and raw avocado for example.
These are just six natural skincare ingredients that you can use. There are others that are equally beneficial as these ones. Don't rely too much on the commercial products that are being sold today. Natural is always best when you want to care for your body.
Comments
0 comments
7 Effective Ways To Remove Blackheads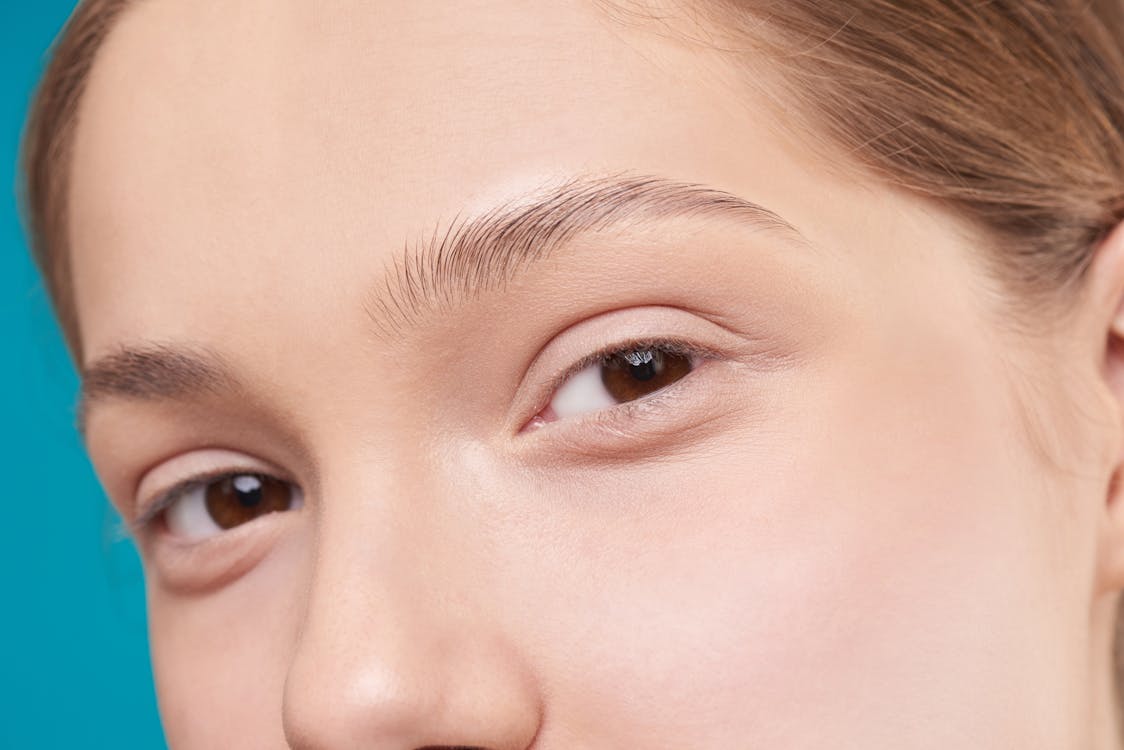 Your face accumulates all kinds of dirt and grime. Don't be surprised about that. On top of those, the sebum, skin cells, and oil will also add to what's on your face.
All of the dirt and grime on your face can cause skin problems like blackheads which can be very annoying. Blackheads happen when the pores of the skin on the face get blocked and appear as black bumps on the skin.
Blackheads are quite common, and most people get them at some point in their lives. They typically appear on the nose, chin, cheeks, and forehead.
Removing Blackheads
It's not easy to remove blackheads, but there are a few things that you can try. Here are some of the measures that you can take:
Exfoliate Once a Week
Try exfoliating once a week. You should use a natural scrub to remove the grime off your skin. Focus on the areas where the blackheads can be found. Just make sure that you are using an exfoliant and a scrub ideal for your skin type.
Get Facials Regularly
Facials can help get rid of impurities that can be found on the skin. They can target the deep-seated dirt and grime that are not removed by regular washing. On top of that, facials are also quite refreshing.
Keep Your Skin Clean
As mentioned earlier, blackheads come from the skin pores getting blocked with dirt and oil. It makes that to prevent the blackheads from developing; you should keep the skin on your face clean all the time. You should wash your face before going to bed to remove all the dirt accumulated during the day.
Keep Your Pillowcases and Bedsheets Clean
When you sleep, oil and grime from your face get rubbed on your pillowcases and bedsheets. The dirt on those pillowcases, in turn, will get rubbed on your face, which can cause blackheads as well. So, make sure that you always use clean pillowcases and bedsheets.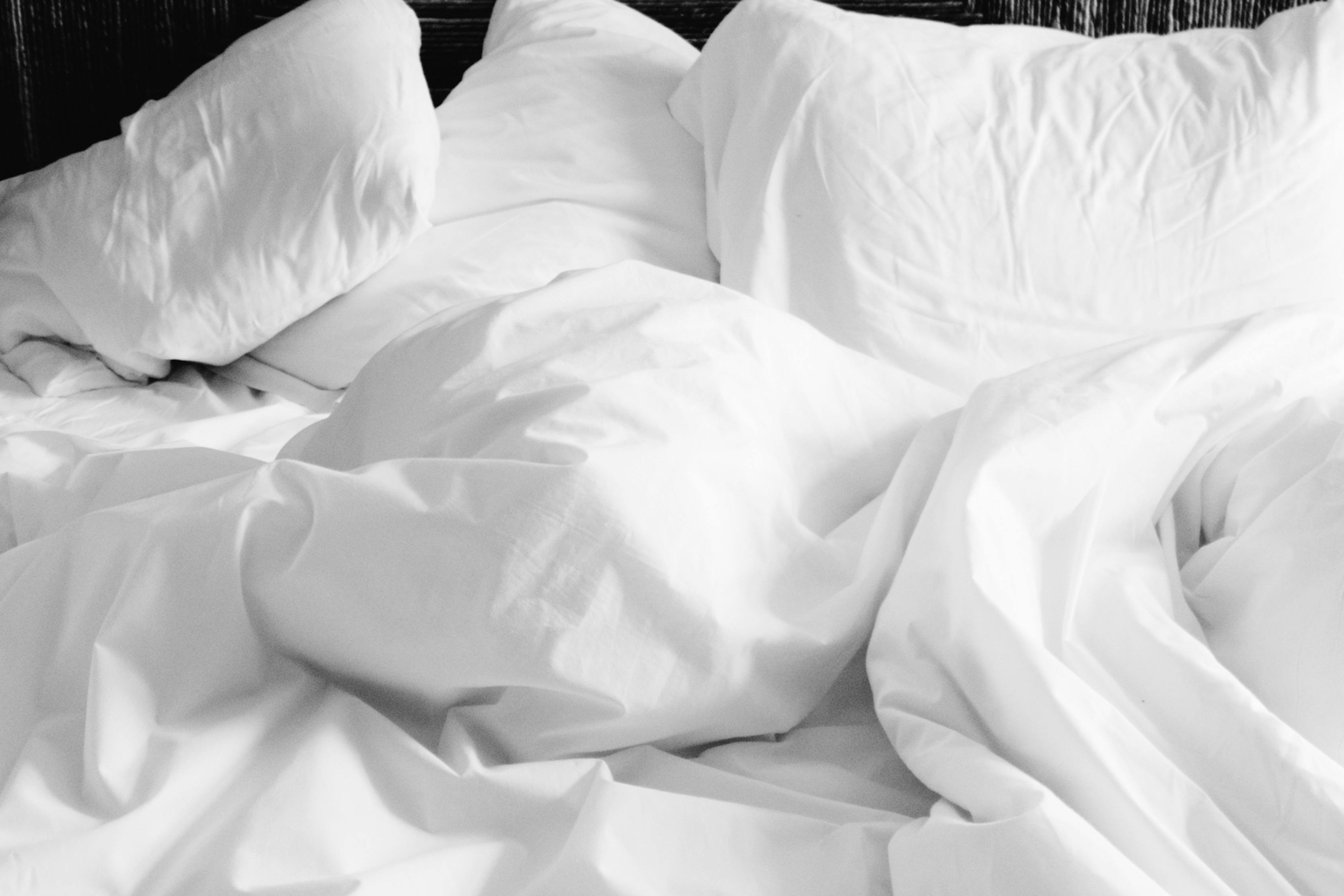 Use Baking Soda
If you are looking for a natural exfoliant that can help remove blackheads, you should try using baking soda. Create a paste with baking soda and water and then apply it to the area with blackheads. Leave it on for a few minutes and wash it off with water.
Clay
Yes, you read that correctly. You can use clay on your face to prevent blackheads from developing. Of course, you cannot just use regular soil on the ground. You can buy clay that has been specifically developed for removing excess oil.
Steaming
One unique method that can help in removing blackheads is steaming. You can steam your face, which will soften the blackheads and make it easier to remove them.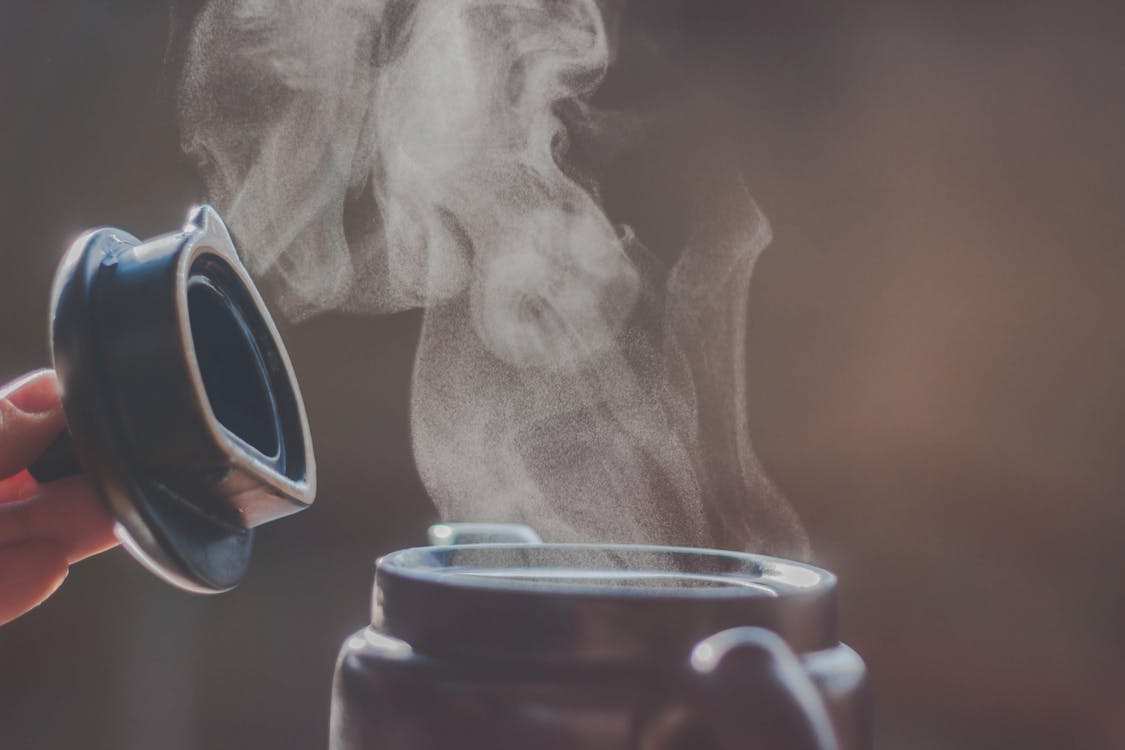 Blackheads can be annoying, but there are ways to have them removed. Whatever you do, don't pop your blackhead. That would not uproot the blackheart deep inside your skin. Instead, try using the methods that we have enumerated here, which can be very helpful. You also run the risk of getting an infection if you pop your blackhead.
Comments
0 comments
9 Cosmetic Treatments for Aging Skin
1. Retinoid creams
A host of over-the-counter products claim to help fight wrinkles. One option: topical retinoid (derived from vitamin A) creams; look for retinol in the ingredient list. You can buy an OTC retinoid for under $20. Dermatologists can prescribe stronger retinoid creams—like Retin-A—than what you'll find on store shelves.
2. Over-the-counter peptide creams
Creams containing peptides—short snippets of linked amino acids—can be useful for reducing the appearance of wrinkles and fine lines, but they haven't been shown to work as well as retinoids. As skin ages, it loses collagen and becomes wrinkled and thin; creams containing peptides are supposed to encourage the skin to make new collagen. Peptides are found in a variety of products, from the inexpensive to the very expensive. Oil of Olay Regenerist (which costs less than $20) is as good as the pricey stuff.
3. Microdermabrasion
Microdermabrasion uses tiny, fine particles or a very hard diamond-tipped wand to slough off cells from the top layer of the skin and encourage new skin growth. The procedure is usually not painful, though it can be uncomfortable, and it doesn't require an anesthetic or recovery period; skin heals quickly. But you may require multiple procedures spaced a few weeks apart. The average cost of microdermabrasion was $164 in 2008, according to the American Academy of Cosmetic Surgery. The effects can last between three and five days; then you'll need another treatment. Because the benefits persist only briefly, some people may not find it worthwhile, she says.
4. Laser skin resurfacing
Laser resurfacing uses high-intensity light to zap and improve the look of wrinkles and scars by tightening loose skin. The effect of your treatment and recovery time vary. You may see redness from one day to two weeks, depending on how aggressive the treatment is, he says. The average cost of laser resurfacing was $2,669 in 2008, according to the AACS. The benefits of laser resurfacing usually last between two and five years.
5. Chemical peels
Used to address mild acne scars, age spots, dull skin texture, skin discoloration, or wrinkles around the eyes or mouth, chemical peels remove the outer layers of the skin and encourage the growth of new, smoother, more evenly colored skin. Depending on the peel's intensity—which can range from superficial to medium to deep—it may cause reddening and peeling that can last up to several weeks. The average cost for chemical peels was $672 in 2008, according to the AACS. The benefits of superficial peels last about a month, while deep peels have results that can last several years.
6. Botox or Dysport
Injections of the now familiar Botox or of Dysport—which also contains botulism toxin and was approved by the Food and Drug Administration in April—can paralyze tiny facial muscles, smoothing out the appearance of lines or wrinkles. The cost of Botox will vary depending on location and doctor, but it averages about $400. The effects of injections may last three to six months, depending on whether you're a repeat customer.
7. Filler injections
Injections of fillers containing hyaluronic acid can fill in lines and wrinkles and add volume to skin. Hyaluronic acid is a "naturally occurring sugar that gets lost when you age," and injecting it into wrinkles effectively plumps them up. The average cost of hyaluronic acid treatment was $589 in 2008, according to the AACS, and the effects generally last between six months and a year.
8. Cosmetic surgery
Lifting the skin on the face, neck, eyelids, and forehead can give a tighter appearance. What were once traditionally open procedures—with larger incisions—can now often be done endoscopically, with smaller incisions strategically placed in difficult-to-detect areas, such as under the hairline. The procedures can run a few thousand dollars; face-lifts were the most expensive cosmetic procedure in 2008, with an average cost of $7,007, according to the AACS. The effects of cosmetic surgery are somewhat permanent.
9. Try prevention
If all this sounds extreme (and expensive), remember that you can start immediately to prevent any further damage: Start wearing sunscreen every day. And none of these treatments or procedures are a substitute for healthful eating and regular physical activity. Some doctors will not perform surgery on patients who are so overweight that it might jeopardize post-surgical results. When patients who have a body mass index above 30 (that is, obese), for example, many doctors refer patients to a weight-loss clinic before they'll operate.
Comments
0 comments