11 Reasons Why You Should Eat Berries
Berries are among the healthiest foods you can eat.
They're delicious, nutritious, and provide a number of impressive health benefits.
Here are 11 good reasons to include berries in your diet.
Berries contain antioxidants, which help keep free radicals under control.
Free radicals are unstable molecules that are beneficial in small amounts but can damage your cells when their numbers get too high, causing oxidative stress.
Berries are a great source of antioxidants, such as anthocyanins, ellagic acid, and resveratrol. In addition to protecting your cells, these plant compounds may reduce disease risk
One study showed that blueberries, blackberries, and raspberries have the highest antioxidant activity of commonly consumed fruits, next to pomegranates.
In fact, several studies have confirmed that the antioxidants in berries may help reduce oxidative stress.
One study in healthy men found that consuming a single, 10-ounce (300-gram) portion of blueberries helped protect their DNA against free radical damage.
In another study in healthy people, eating 17 ounces (500 grams) of strawberry pulp every day for 30 days decreased a pro-oxidant marker by 38%.
SUMMARYBerries are high in antioxidants like anthocyanins, which may protect your cells from free radical damage.
2. May help improve blood sugar and insulin response
Berries may improve your blood sugar and insulin levels.
Test-tube and human studies suggest that they may protect your cells from high blood sugar levels, help increase insulin sensitivity, and reduce blood sugar and insulin response to high-carb meals.
Importantly, these effects appear to occur in both healthy people and those with insulin resistance.
In one study in healthy women, eating 5 ounces (150 grams) of puréed strawberries or mixed berries with bread led to a 24–26% reduction in insulin levels, compared to consuming the bread alone.
Moreover, in a six-week study, obese people with insulin resistance who drank a blueberry smoothie twice per day experienced greater improvements in insulin sensitivity than those who consumed berry-free smoothies.
SUMMARYBerries may improve blood sugar and insulin response when consumed with high-carb foods or included in smoothies.
3. High in fiber
Berries are a good source of fiber, including soluble fiber. Studies show that consuming soluble fiber slows down the movement of food through your digestive tract, leading to reduced hunger and increased feelings of fullness.
This may decrease your calorie intake and make weight management easier.
What's more, fiber helps reduce the number of calories you absorb from mixed meals. One study found that doubling your fiber intake could make you absorb up to 130 fewer calories per day.
In addition, the high fiber content of berries means that they're low in digestible or net carbs, which are calculated by subtracting fiber from total carbs.
Here are the carb and fiber counts for 3.5 ounces (100 grams) of berries:
Raspberries: 11.9 grams of carbs, 6.5 of which are fiber
Blackberries: 10.2 grams of carbs, 5.3 of which are fiber
Strawberries: 7.7 grams of carbs, 2.0 of which are fiber
Blueberries: 14.5 grams of carbs, 2.4 of which are fiber
Note that a typical serving size for berries is 1 cup, which converts to about 4.4–5.3 ounces (125–150 grams) depending on the type.
Because of their low net carb content, berries are a low-carb-friendly food.
SUMMARYBerries contain fiber, which may increase feelings of fullness, as well as reduce appetite and the number of calories your body absorbs from mixed meals.
4. Provide many nutrients
Berries are low in calories and extremely nutritious. In addition to being high in antioxidants, they also contain several vitamins and minerals.
Berries, especially strawberries, are high in vitamin C. In fact, 1 cup (150 grams) of strawberries provides a whopping 150% of the RDI for vitamin C.
With the exception of vitamin C, all berries are fairly similar in terms of their vitamin and mineral content.
Below is the nutrition content of a 3.5-ounce (100-gram) serving of blackberries:
Calories: 43
Vitamin C: 35% of the Reference Daily Intake (RDI)
Manganese: 32% of the RDI
Vitamin K1: 25% of the RDI
Copper: 8% of the RDI
Folate: 6% of the RDI
The calorie count for 3.5 ounces (100 grams) of berries ranges from 32 for strawberries to 57 for blueberries, making berries some of the lowest-calorie fruits around.
SUMMARYBerries are low in calories yet rich in several vitamins and minerals, especially vitamin C and manganese.
5. Help fight inflammation
Berries have strong anti-inflammatory properties.
Inflammation is your body's defense against infection or injury.
However, modern lifestyles often lead to excessive, long-term inflammation due to increased stress, inadequate physical activity, and unhealthy food choices.
This type of chronic inflammation is believed to contribute to conditions like diabetes, heart disease, and obesity.
Studies suggest that the antioxidants in berries may help lower inflammatory markers.
In one study in overweight people, those drinking a strawberry beverage with a high-carb, high-fat meal noticed a more significant decrease in certain inflammatory markers than the control group.
SUMMARYBerries may help reduce inflammation and decrease your risk of heart disease and other health problems.
6. May help lower cholesterol levels
Berries are a heart-healthy food.
Black raspberries and strawberries have been shown to help lower cholesterol in people who are obese or have metabolic syndrome.
In an 8-week study, adults with metabolic syndrome who consumed a beverage made from freeze-dried strawberries daily experienced an 11% drop in LDL (bad) cholesterol.
What's more, berries may help prevent LDL cholesterol from becoming oxidized or damaged, which is believed to be a major risk factor for heart disease.
In a controlled study in obese people, those eating 1.5 ounces (50 grams) of freeze-dried blueberries for 8 weeks noticed a 28% reduction in their oxidized LDL levels.
SUMMARYBerries have been shown to lower LDL (bad) cholesterol levels and help protect it from becoming oxidized, which may reduce your risk of heart disease.
7. May be good for your skin
Berries may help reduce skin wrinkling, as their antioxidants help control free radicals, one of the leading causes of skin damage that contributes to aging.
Though research is limited, ellagic acid appears responsible for some of the skin-related benefits of berries.
Test-tube and animal studies suggest that this antioxidant may protect skin by blocking the production of enzymes that break down collagen in sun-damaged skin.
Collagen is a protein that is part of your skin's structure. It allows your skin to stretch and remain firm. When collagen is damaged, your skin may sag and develop wrinkles.
In one study, applying ellagic acid to the skin of hairless mice exposed to ultraviolet light for eight weeks decreased inflammation and helped protect collagen from damage.
SUMMARYBerries contain the antioxidant ellagic acid, which may help decrease wrinkling and other signs of skin aging related to sun exposure.
8. May help protect against cancer
Several antioxidants in berries, including anthocyanins, ellagic acid, and resveratrol, may reduce cancer risk.
Specifically, animal and human studies suggest that berries may protect against cancer of the esophagus, mouth, breast, and colon.
In a study in 20 people with colon cancer, eating 2 ounces (60 grams) of freeze-dried raspberries for 1–9 weeks improved tumor markers in some participants, though not all.
Another test-tube study found that all types of strawberries had strong, protective effects on liver cancer cells, regardless of whether they were high or low in antioxidants.
SUMMARYBerries have been shown to reduce markers associated with tumor growth in animals and people with several types of cancer.
9. Can be enjoyed on nearly all types of diets
Berries can be included in many kinds of diets.
Though people on low-carb and ketogenic diets often avoid fruit, you can usually enjoy berries in moderation.
For example, a half-cup serving of blackberries (70 grams) or raspberries (60 grams) contains less than 4 grams of digestible carbs.
Liberal amounts of berries can be incorporated into paleo, Mediterranean, vegetarian, and vegan diets.
For people who want to lose weight, the few calories in berries make them ideal to include in meals, snacks, or desserts.
Organic and wild berries are now widely available in many parts of the world. When they're not in season, frozen berries can be purchased and thawed as needed.
The only people who need to avoid berries are those who require a low-fiber diet for certain digestive disorders, as well as individuals who are allergic to berries. Allergic reactions to strawberries are most common.
SUMMARYBerries can be enjoyed on most diets, as they're low in calories and carbs and widely available fresh or frozen.
10. May help keep your arteries healthy
In addition to lowering cholesterol, berries provide other benefits for heart health, including improving the function of your arteries.
The cells that line your blood vessels are called endothelial cells. They help control blood pressure, keep blood from clotting, and perform other important functions.
Excessive inflammation can damage these cells, inhibiting proper function. This is referred to as endothelial dysfunction, a major risk factor for heart disease.
Berries have been found to improve endothelial function in studies in healthy adults, individuals with metabolic syndrome, and people who smoke.
In a controlled study in 44 people with metabolic syndrome, those consuming a daily blueberry smoothie showed significant improvements in endothelial function, compared to the control group.
Though fresh berries are considered healthiest, berries in processed form may still provide some heart-healthy benefits. Baked berry products are considered processed, whereas freeze-dried berries are not.
One study found that although baking blueberries reduced their anthocyanin content, total antioxidant concentrations remained the same. Arterial function improved similarly in people who consumed baked or freeze-dried berries (57).
SUMMARYBerries have been found to improve arterial function in several studies in healthy people, those with metabolic syndrome, and people who smoke.
11. Delicious alone or in healthy recipes
Berries are undeniably delicious. They make a wonderful snack or dessert, whether you use one type or a mix of two or more.
Though they're naturally sweet and require no additional sweetener, adding a bit of heavy or whipped cream can transform them into a more elegant dessert.
For breakfast, try berries topped with either plain Greek yogurt, cottage cheese, or ricotta cheese, along with some chopped nuts.
Another way to include berries in your diet is as part of a salad.
To discover the nearly endless versatility of berries, browse the internet for healthy recipes.
SUMMARYBerries are delicious when served alone, with cream, or in healthy recipes.
The bottom line
Berries taste great, are highly nutritious, and provide many health benefits, including for your heart and skin.
By including them in your diet on a regular basis, you can improve your overall health in a very enjoyable way.
Comments
0 comments
6 Healthy Foods You Should Always Have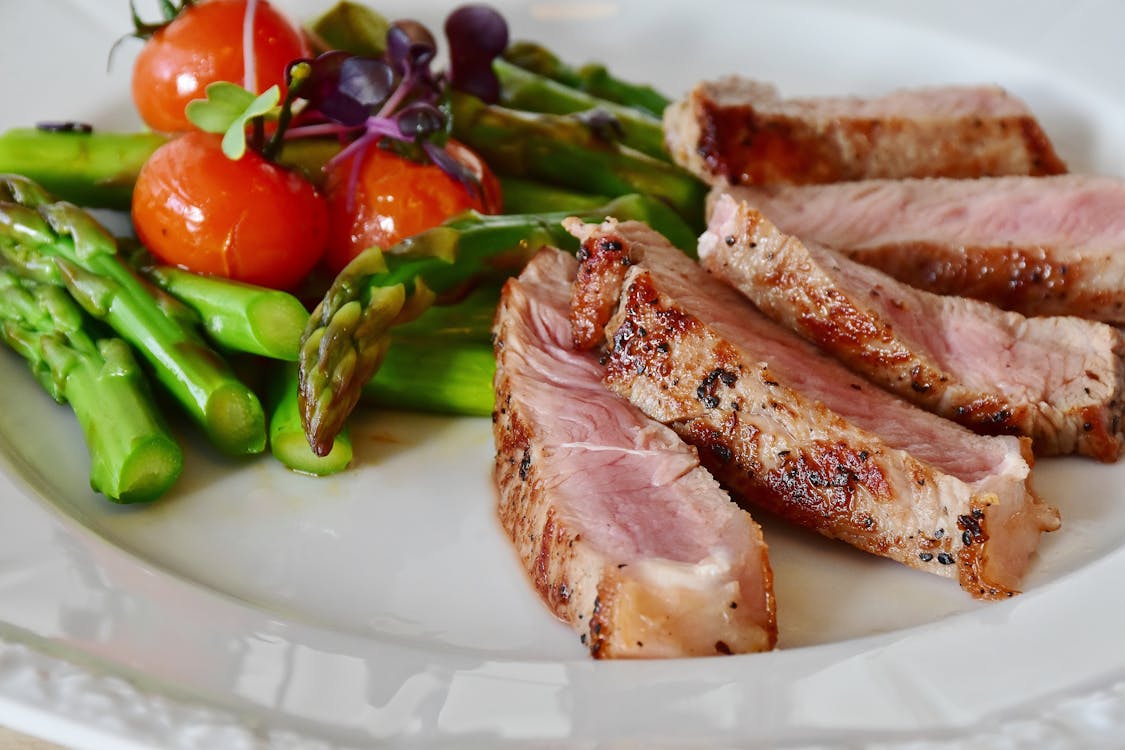 What's in your kitchen right now?
If someone raids your kitchen, what are the foods that they will find?
Do you have healthy foods stacked there, or are your cupboards overflowing with junk and unhealthy foods? You should be aware that if you want a healthier lifestyle, you need be very careful with what you eat. You need to stick to healthy foods whenever you can.
This is not as easy as it sounds. There are so many food choices out there that you may find it hard to pick the ones that are actually good for you. To help make things easier for you, we have listed six healthy foods you should always have in your kitchen.
Beans and Lentils
Beans and lentils are two of the most nutritious foods that you can eat. Not only that, but they also have very long shelf lives when dried. That is why they are highly recommended when you're looking for non-perishable food options.
Canned beans can be stored at room temperature for up to 5 years! If that's not enough for you, then you can go for dried beans. Those can last for up to 10 years. Talk about long-lasting!
Seeds and Nuts
Seeds and nuts also offer a lot when it comes to nutrition. They provide proteins, healthy fats, and fiber. They can also be kept in storage for a long time. Some types of seeds can last for up to 4 months.
Nuts and seeds can also be used as ingredients for different dishes. They can also be turned into butter that can be used as a spread.
Grains
Do you need dishes that are fast and convenient? Then you should go for grain-based dishes. Dishes like grain bowls, soups, and porridge are fast and easy to make. Grains are also very nutritious, which is why it is the staple foods for a lot of people around the world.
Frozen Vegetables and Fruits
Most fruits and vegetables are highly perishable. But if you buy frozen fruits and vegetables, you can still enjoy the nutritional benefits they bring in. While there may be some loss during the process of freezing, you can still get most of the nutritional benefits from fresh fruits and vegetables.
Honey
When archeologists were excavating the ancient pyramids in Egypt, they found pots within. When they checked the contents of the pots, they were found to be honey. What is even more amazing is that the honey contained in the pots was still edible!
You don't have to keep your honey for that long, but you can bet that it will last. Plus, honey is the perfect sweetener.
Apple Cider Vinegar
Apple cider vinegar is a versatile ingredient in the kitchen. Aside from being useful for cooking, apple cider vinegar is rich in healthy substances. It can also be used for killing harmful pathogens. There is also the belief that it can lower blood sugar levels.
These are just six of the foods that you should always have in your kitchen.
It's not enough that you should store these foods in your kitchen, though. You also need to prepare them to maximize the nutrients and the health benefits you can get from them.
Some ways of preparing food are healthier than others. That should be the topic of a whole other article.
Comments
0 comments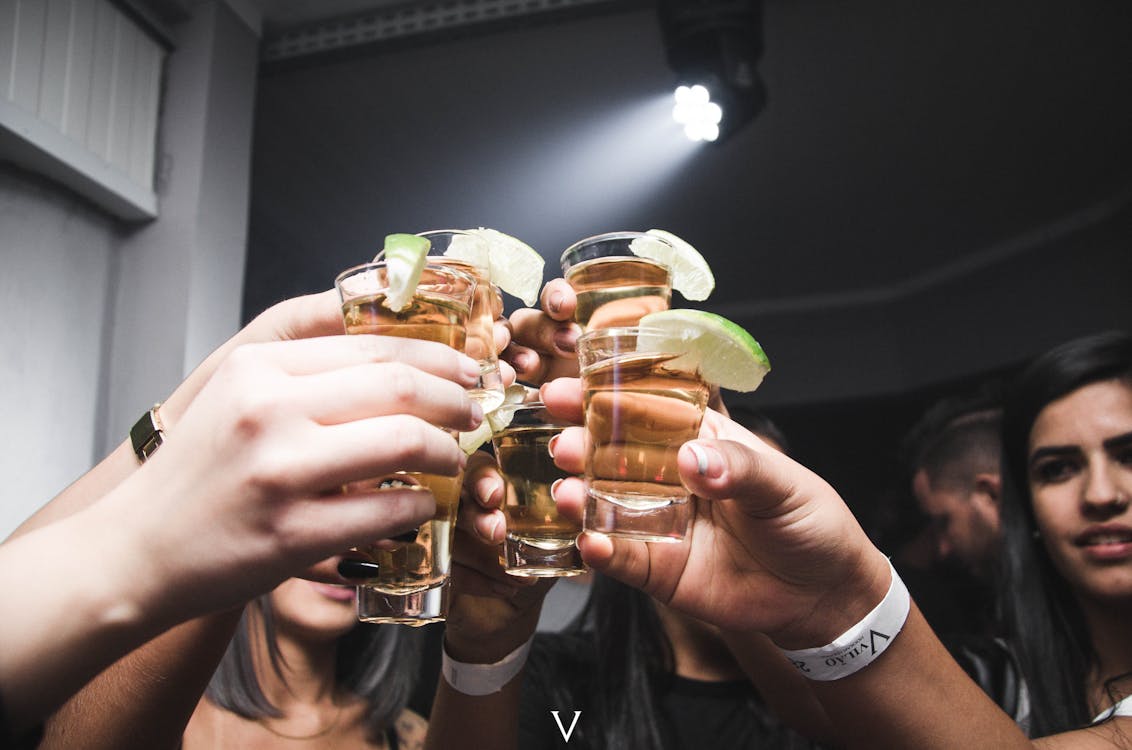 Drinking is a socially acceptable activity. People drink as a way to socialize, and some do so to relieve stress. Drinking is okay for most people, but it can go out of hand.
Drinking alcohol is very common. According to the National Survey on Drug Use and Health (NSDUH), in 2019, 85.6% of Americans who are 18 years old and older said they had consumed alcoholic drinks.
People who drink too often can become addicted to alcohol. That's the main problem with drinking. It doesn't end there. The more you drink, the more health issues will come up.
Health Risks of Drinking Alcohol
Aside from the possibility of getting addicted, alcohol poses other health risks as well. One of the most serious health risks posed by drinking is that of liver damage. It is your liver's job to flush out toxins from your body, and of course, alcohol is a very potent toxin.
If you drink too much alcohol too quickly, your liver may be unable to process it fast enough. Alcohol can also damage the cells of your liver. Drinking too much alcohol can also cause heart problems.
Alcohol can also damage the way that the brain works. Over time, drinking will affect the way that you think and make decisions.
Tips To Keep Yourself From Drinking
There's no question that drinking too much can cause health issues. So, if you're drinking too much, you should consider cutting back or even quit drinking altogether. To assist you, here are a few tips that you can use to help quit drinking.
Tip #1: Determine How Much and Why You Drink
The first thing for you to do is determine your actual relationship with alcoholic drinks. Why do you drink, and how much do you drink? You will need to answer those questions before you can resolve your drinking problems.
When you know the reason behind your drinking, you can explore ways on how to stop it.
Tip #2: Determine Your Action Items
You may be sure that you want to quit drinking, but you may be unsure how to go about it. So, you need to stop and think about how you will go about quitting your drinking. You will have to create a whole set of action plans that you can use.
Tip #3: Get Your Loved Ones Involved
It is not easy to quit drinking once you have developed a habit. You will need all of the help that you can get. So you need to get your loved ones involved. Talk to them about your plans. They will be more than happy to assist you.
You can also find communities and groups made up of people just like you trying to quit.
Tip #4: Change Your Environment
Sometimes drinking becomes part of the daily routine, and when that happens, it becomes automatic. To get out of that, you can change your setting to remove the drinking from your daily routine.
Tip #5: Get Fit
Being physically fit will give you the strength to resist the temptation to take a drink. So, try to exercise every day and prioritize self-care. You should also eat well-balanced meals. Taking care of yourself is the first step in stopping behaviors that can cause long-term harm, like drinking.
These are just five useful tips that you can use to stop drinking. If it's smoking that's your problem, then there are other steps that you need to take. Like drinking, smoking can also be an addictive behavior. You need to take action to stop it.
Remember, whatever unhealthy behavior you want to stop, you need to keep your body in top shape.
Comments
0 comments
5 Healthy Ways of Cooking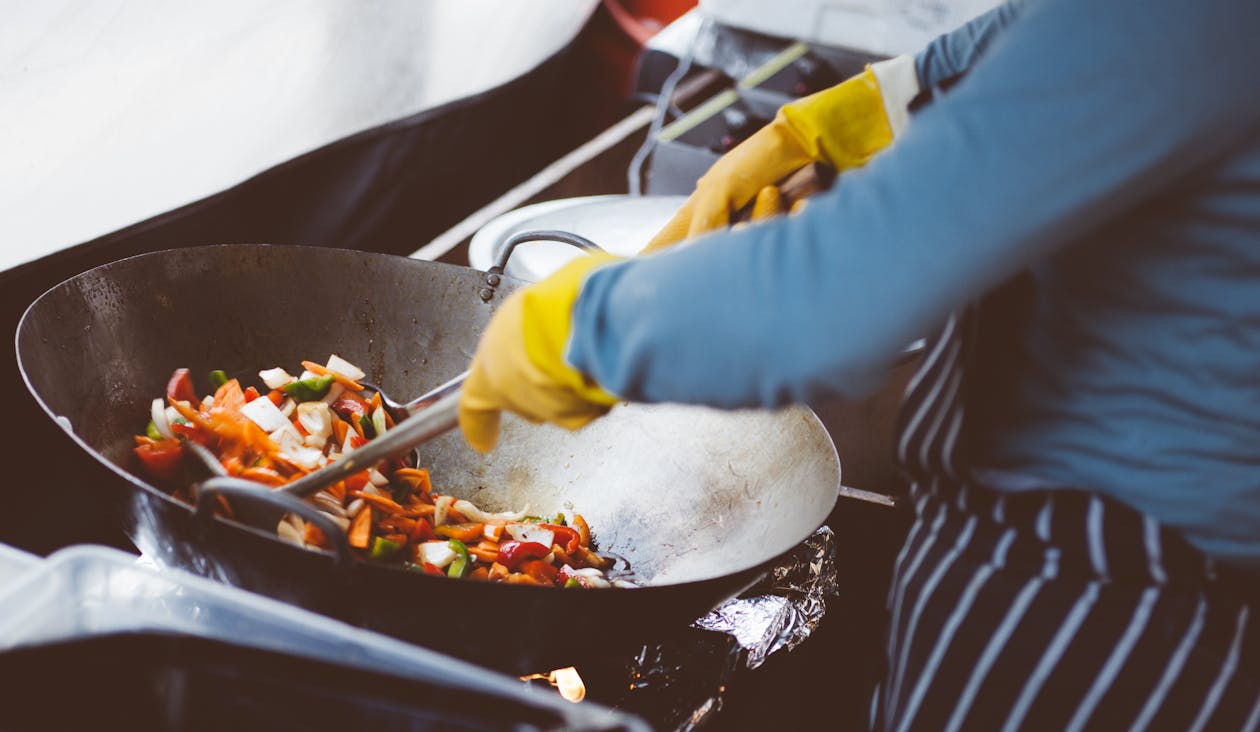 People are becoming more aware of healthy foods today. There is an increased awareness regarding healthy eating.
But if you want to get the most out of your food, you need to cook them in the healthiest ways possible. This article will discuss the best methods of cooking in terms of health.
Stir-Frying
Stir-frying is one of the healthiest ways of cooking that you can use. The idea behind stir-frying is to cook food at very high heat for a very short period. Because stir-frying is done very quickly, the food should be cut into very small pieces to ensure that it will be cooked.

When stir-frying, the ingredients should be constantly tossed to prevent them from sticking. You should use a wok for stir-frying because its shape is ideal for cooking the food at the bottom and them moving them easily to the side.
You can use pork, chicken, and vegetables for stir-frying. You can also use a bit of olive oil.
Broiling
You may have noticed that the healthy methods of cooking are also the simplest at the same time. For example, broiling, a very healthy cooking method, is also the easiest and simplest way to cook. It's all about exposing food directly to the heat of a stove.
Broiling is almost the same as grilling, except with broiling, the heat comes from the top. The heat should be constant, so all that has to be done is to move the food closer or further away from the heat. Broiling works best with pieces of meat.
It is the best way of cooking meat for those who are health-conscious.
Steaming
Steaming involves cooking a piece of food by placing it inside a vessel that is filled with steam. There are different ways of steaming. The more traditional one is putting the food inside the basket over boiling water. There are now modern steamers which can cook quickly.
Microwaving
Perhaps microwaving is the most convenient means of cooking. It's fast and easy to do. Microwaving is basically another form of steam. Microwave ovens work by heating the water molecules inside the pieces of food. Most of the time, microwaving is best with precooked food that just needs to be heated. However, other foods can be cooked by microwaving.
Pressure Cooking
The best thing about pressure cooking is that it retains the vitamins and minerals. There is very little loss involved with this type of cooking. This requires a special kind of cooker which keeps the steam generated when cooking. There is no need to oil when pressure cooking. Food cooked using this method mainly retains its flavor and richness.
There are several types of pressure cookers that are available now. You should use the spring-valve type since it is the easiest one to use.
These are the healthiest cooking methods that you can go for. Other healthy cooking methods are currently available, but these should put you on the right track.
It takes a great effort to be healthy. You need to make changes with your lifestyle from doing exercises to how you prepare your food.
Comments
0 comments